Pictures of three of us.




That's uncle John on a holiday visit to us with auntie Mary in 1984. We all got a day off work for the Royal Charles and Diana wedding, so we'd have been inside watching the TV that day.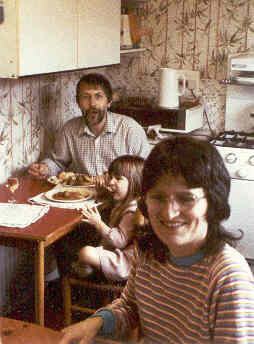 In the kitchen in The Wrens, in 1984. Is that a glass of wine I see ?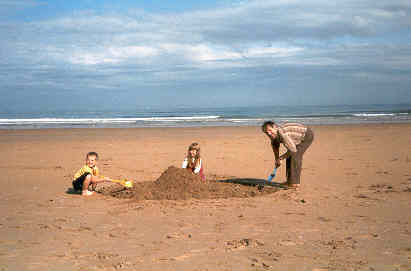 Another sunny day in Aberdeen I think, in 1987.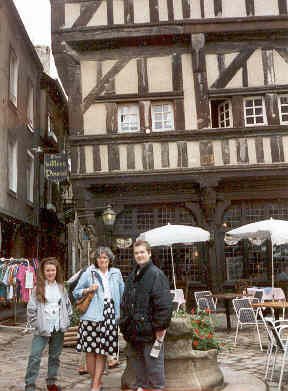 A family holiday in France for a change, in 1994. I think we went to Brittany that year.


Post script :

I think I got myself a bit confused with this picture. Initially I wondered if it might be a picture of Dinan in Britanny. However I got my first ever feedback from a non family visitor to my web site on 20.11.02. Richard identified the picture as the square by the church in the centre of Josselin, in the district of Morbihan. I think he said he should know, as his wife came from there. Anyway, I said a big thank you to Richard for his e-mail. Later I thought my daughter Kirsty (who was in the photo) visited this Josselin eight years later and enjoyed a longer holiday there. She even sent us a postcard with a view of the same square. However many years later (2018) she send another email to correct me. She and her family had stayed in Dinan, and she attached a photo definitely of the same square. So it's Dinan, and I got it right eventually.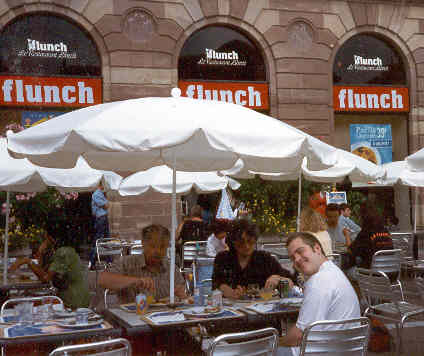 Outside Flunch for a meal in 1996. I think this is Alcace, chosen so that Jamie could speak German, and Kirsty french. Possibly taken in Strasbourg, where we were practising being good Europeans. I do like Europe, the people and the place to visit. I am completely against being ruled from a remote country, and europhiles try to distort all arguments by claiming that makes me a europhobe. How can you argue with people who do not understand logic, or do they understand but ignore ?










Links to other photos :

Links to home page and early and school days





Links to home page and other garden photos :