Down the garden in January

All of the photos were taken in January, 2002 as part of a series the gardening year, which I started in May, 2001. There are links to other photos at the foot of this page. January was quite wet, but mild. Some say that January is the first month of Spring which I think is really wishful thinking, but we do see the first shoots of Spring towards the end of the month.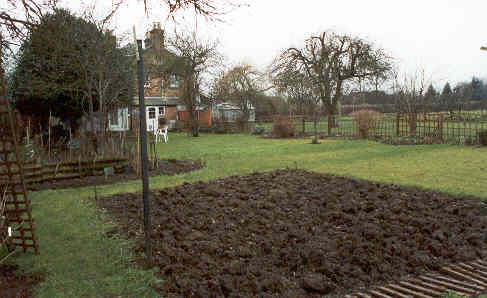 This is a view from the back. It all looks quite tidy, but there is not much happening. Everything is asleep, waiting for warmer weather and longer days.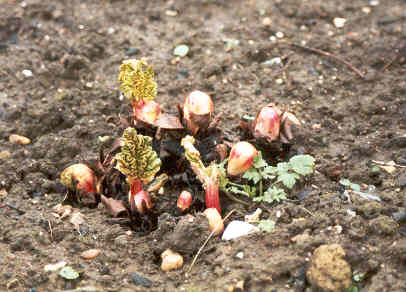 Not quite everything is asleep, though. The rhubarb is starting to show the first signs of life, so I could almost have started the garden year in January. But then it would end in December, not the brighest of gardening months.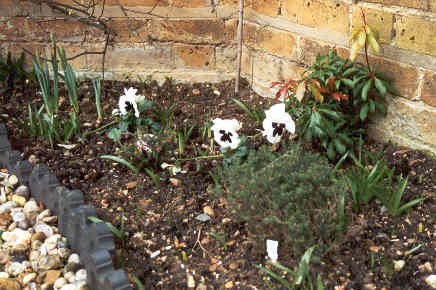 This is a view of the flower bed at the front of the house. There are just a few winter pansies, which I bought in. I never ever remember to plant my own, so we just buy a few to add a touch of life. You can also see the tulip and daffodil shoots - the daffodils will be out next month.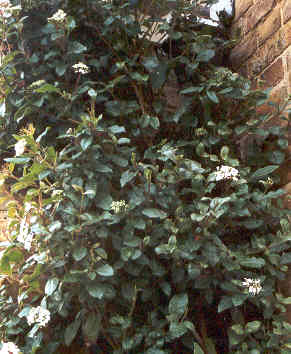 Not quite everything is asleep. This is a climber at the side of the house, and you can see a few white flowers. We do not usually get too many flowers, as we have to cut back the plant quite severely otherwise it would block light. Trimming unfortunately removes the flower buds.






Links to home page and other garden photos :

Links to other photos :

Links to home page and early and school days


Links to family pictures