Down the garden in June/02

All of the photos were taken in June, 2002 as part of a series the gardening year, which I started in May, 2001. There are links to other photos at the foot of this page. Like May, June was quite a wet month, at least to start with. This marked the end of my gardening leave / period of redundancy, and I started work again on 10th June, after a weeks holiday in Aberdeen. We got better, drier weather in Aberdeen than in Sawbridgeworth, but it got a bit better weather towards the end of the month.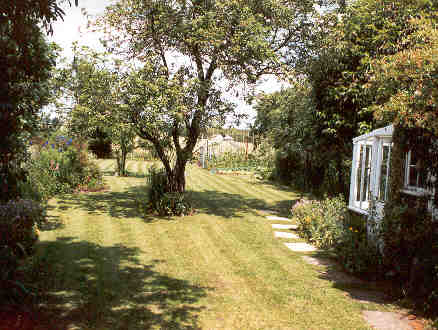 Starting with the usual view out of the back door, but its mostly in shade and doesn't really show much of the colour of June.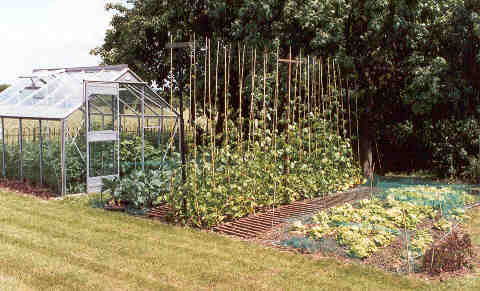 Everything in the vegetable garden is a lot further on now. This must be from the end of the month. We had a good picking of lettuce, and everything seems to be growing well. Look to the back at the plum trees, and everything is very healthy. A month later, we had lost four huge branches which were laden with plums, and broke off the tree on the right - the Victoria plum. It was partly just the weight of the fruit, but perhaps some disease contributed. The trees are all very old, which doesn't help.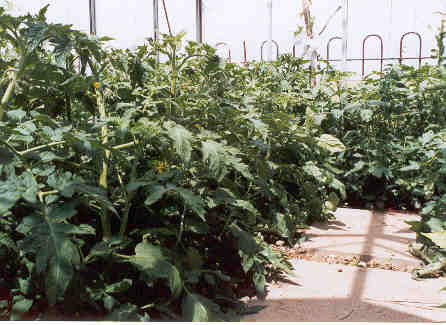 A view through the door of the greenhouse. Fingers crossed, we should get a good crop of tomatoes this year.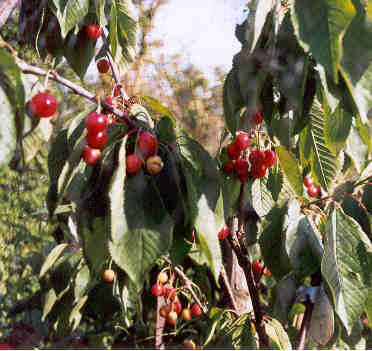 A few more cherries than last year, but not really a lot more. Last year, when the trees were just weeks old, we got about 8 cherries from the other tree, and none from this one - the Stella. Now there are no cherries on the other tree, and only 5 ounces on the Stella. But it is early years yet, and we will have to be patient. The cherries were protected by a net wigwam over a tripod of canes, which I removed for the picture.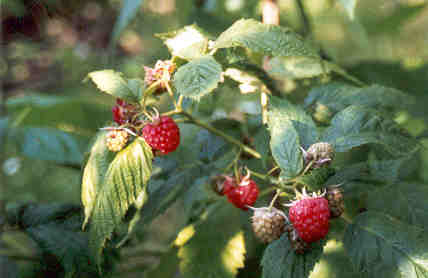 Still on fruit, we are starting to get some raspberries - but also they are very new plants.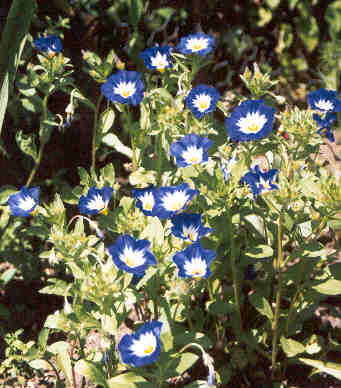 Now at the end of the month a little colour from the flower beds. I cannot remember the name, but I think there is a label outside which I must look at.






Links to home page and other garden photos :

Links to other photos :

Links to home page and early and school days


Links to family pictures