Down the garden in August/02

All of the photos were taken in August, 2002 as part of a series the gardening year, which I started in May, 2001. There are links to other photos at the foot of this page. Fruit picking continued with a vengeance. By the end of August we had picked 54 lbs of rhubarb, 41 lbs of runner beans, and 207 lbs of plums. But not everything was a success, and we lost all the tomatoes in the new greenhouse to mildew - more of this below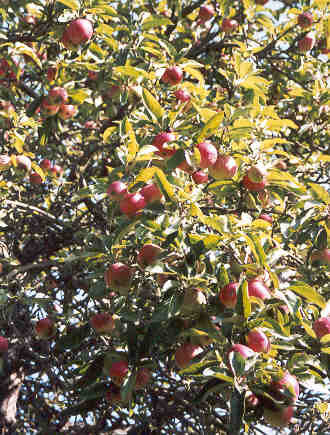 This is a picture of the old apple tree in the middle of the garden, taken towards the end of the month. It was a bumper crop, and picking started on 3rd September.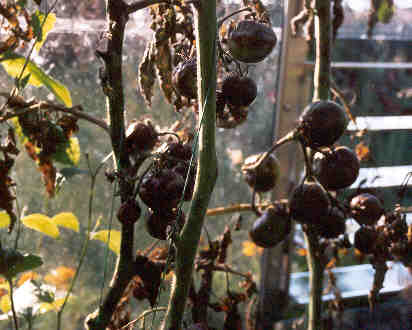 No its not a picture of tomatoes in the dark - they turned brown, then black. We got botrytis in the new green house - I guess not enough ventilation, although the door, two windows in the roof, and two side vents were open most of the time. I may remove some side panels next year, if I try again. It was such a pity as the plants had started off so well with good thick stalks, and masses of green tomatoes. But that is what gardening is all about - success and failure.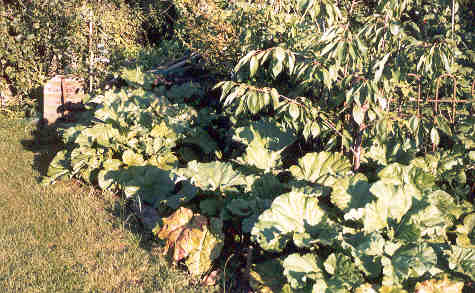 No such problems with the rhubarb which starts first -we picked the first on 3rd April - and continues without bother throughout the season.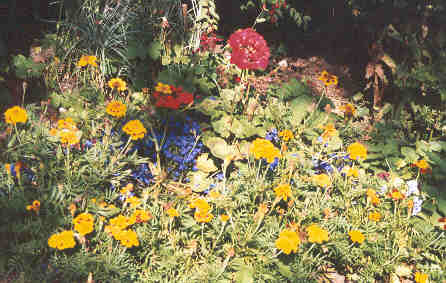 A little touch of colour, since it is August.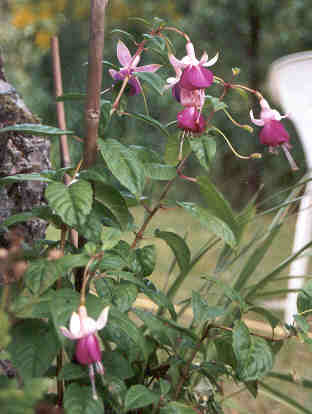 This fuschia nestles in the shelter of an apple tree.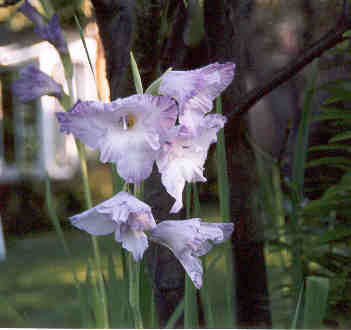 An Iris under another apple tree.






Links to home page and other garden photos :

Links to other photos :