Our changing garden, part 1.

These photos were taken 1988 to 1995
There are links to other photos at the foot of this page.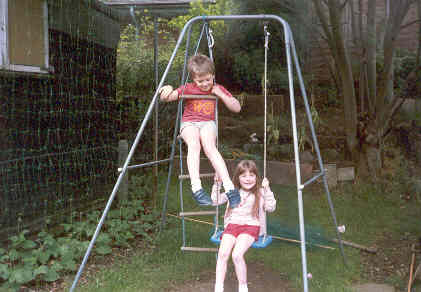 This photo should not really be here, but I did not want to do a special section. Its our garden in the Wrens, Harlow in 1988. The garden was a lot smaller than our present one. There is a greenhouse just out of the picture to the right. To the left is the side of our neighbour's bird house. He had a rescued Kestrel for a while. There was sheltered housing for the elderly behind us.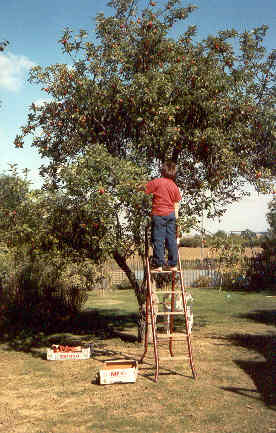 This is 1991, and Jamie is helping to harvest the apples, or was he left to do it all ? Notice that the rear boundary is closer, before we bought the extra land. At the back right , where the swing was, later had a pond, before the pond was moved nearer the garage, when we needed an electric supply for its pump and filters.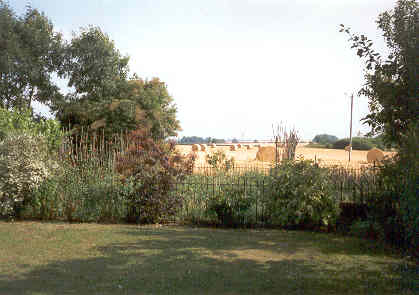 This is 1994,and shows the rear fence, then Mr Fish's garden before we bought it, and then the harvest in the field behind.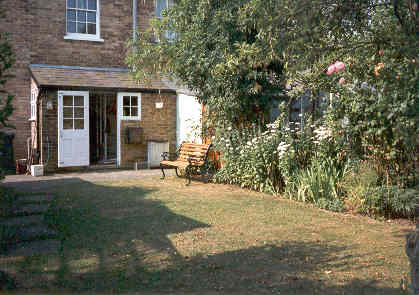 This was in 1994, and the same picture could be taken today. We still have the same seat, some Cuprinol for the wood, and Hammerite for the metal, and its as good as new.



Who am I kidding. If only ! On the other hand, how could I possibly maintain it, even cut the hedge. Its 1995, the gardens of Crathes Castle, about twenty miles up the Dee valley from Aberdeen. Crathes is often confused with Crathie of royal connections which is another thirty miles further up the Dee. We know the area very well, and in all seasons.
The river Dee twists away to the right of the picture. Crathes is well known for its sheltered gardens, and its famous Yew hedge. It's clipped once a year, and the yew leaves are used in medicine.




Links to home page and other garden photos :

Links to other photos :

Links to home page and early and school days


Links to family pictures