Down the garden in August

All of the photos were taken in August, 2001 as part of a series the gardening year. There are links to other photos at the foot of this page.






Still lots of colour in the garden. Like July, most of the hard work has been done, and so its mostly now just a case of weeding and harvesting, but remembering to feed the plants, especially the tomatoes in the greenhouse.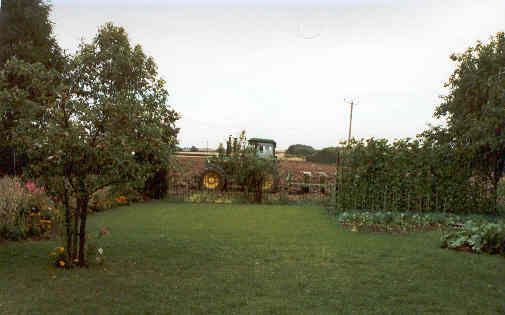 The farmer is always way ahead of us. He harvested at the tail end of August, and now is getting the field ready for the winter crop.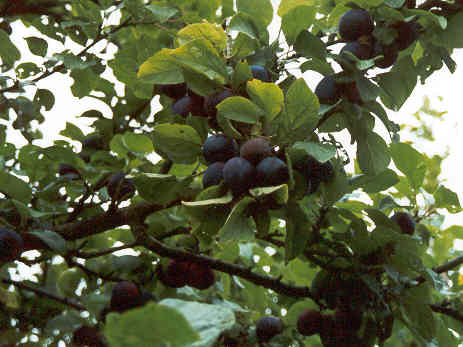 The first fruit crop are the gooseberries, but now its plum time, in mid August. It looked like a good crop on the old trees, but still hardly a plum on the Mr Fish trees in the new garden.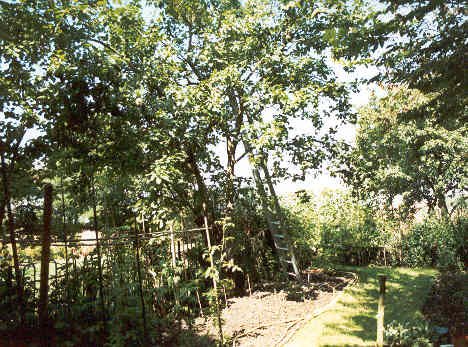 I could claim to be up the tree and out of sight, but I came down to take this picture.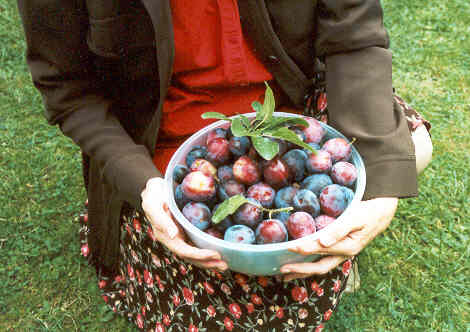 All safely gathered in ! We picked 57 lbs in all, some eaten whilst fresh - delicious and juicy, but watch out for little visitors before biting into the plum. Most plums were cut in half, stoned, and frozen.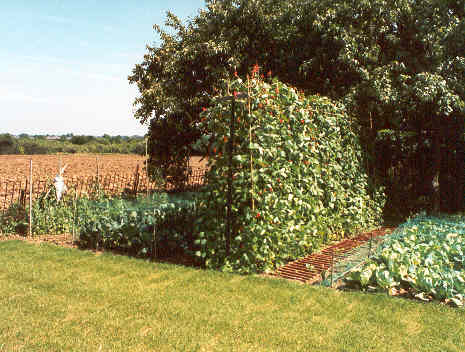 Finally in the vegetable patch, the runner beans are still doing well - we got our first picking one week into August.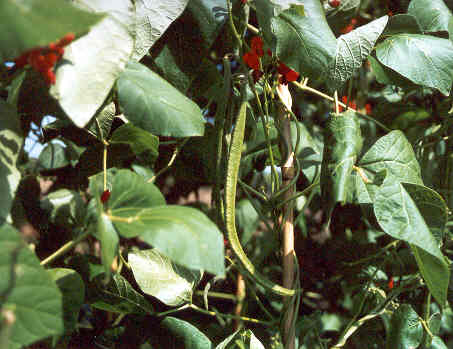 The beans blend in perfectly with the plant - you can usually pick a bundle, and then go round and pick some more from the ones you missed.




Links to home page and other garden photos :

Links to other photos :

Links to home page and early and school days


Links to family pictures