Down the garden in November

All of the photos were taken in November, 2001 as part of a series the gardening year. There are links to other photos at the foot of this page. It was a normal November, really, with the start of winter frosts, but some bright, sunny days too.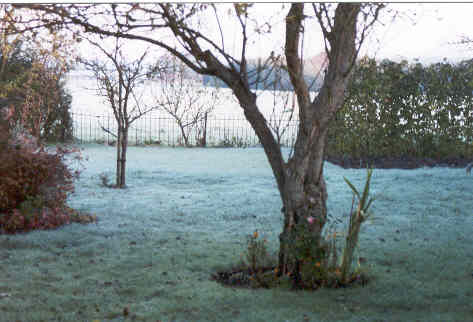 A cold morning, with frost on the grass. Its early in November and the runner beans are still there for me to harvest the old tough pods for seeds for the next year. We dry them thoroughly and keep them in a tin until next year.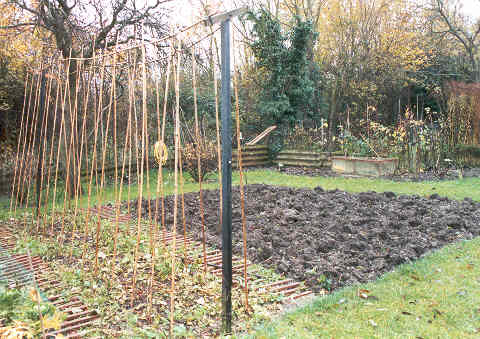 Slightly later in the month, just starting to clear away the runners having collected the beans for next year, and starting to give the garden a quick dig over before the ground gets too hard or wet. Its a spade rather that rotovator job.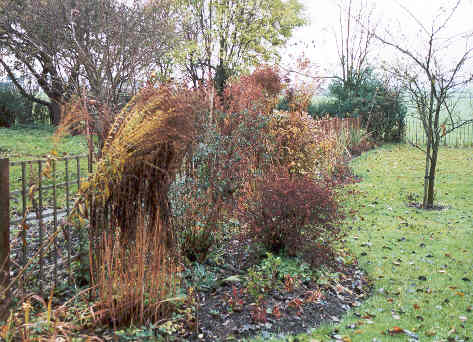 Not a lot of colour in the garden, and its just a case of clearing everything up, doing a little transplanting where necessary, and trying to keep off the grass if its too wet.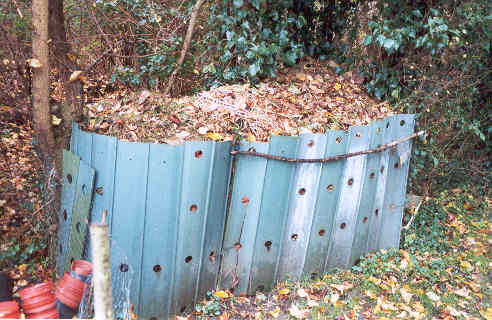 These are really two compost heaps - there is a divider about a third of the way along. The heaps got quite full, so I later started a third as an overflow. They will be left for the winter and then dug into the vegetable plot.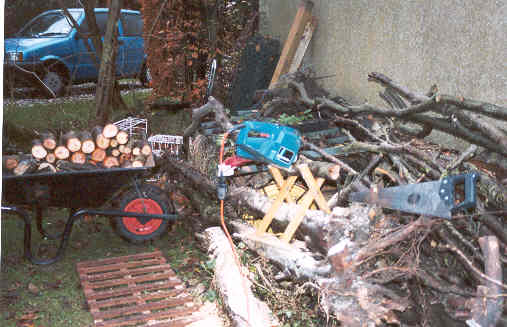 There are other jobs to do in the garden now that there is time. Any cut branches are trimmed of twigs, and left against the garage wall in the side garden.

I've almost got a mini production plant- wheelbarrow for distribution, chain saw for mechanisation, normal saw for little bits, and me for labour. I do several barrow loads in one go, and then store the logs inside the garage where its dry. Then its log fires for Christmas.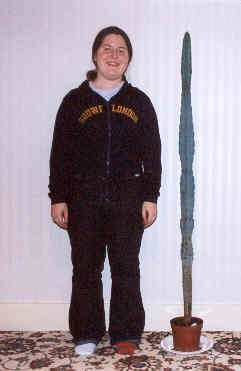 There is not much to see in the garden, so I thought I would show one of the house plants for a change. Its a cactus which I think we got as a tiny plant a few years ago from the Winter Gardens in Aberdeen's Duthie Park. Cacti are easy to grow - you just give them some water sometimes, and a little food in Spring and Summer, and leave them. This one usually sits on the window sill, but its grown so much that it is now only two inches from the kitchen ceiling, so we will have to move it when it starts to grow again. I got Kirsty to stand beside it to show how tall it is.






Links to home page and other garden photos :

Links to other photos :

Links to home page and early and school days


Links to family pictures