Down the garden in June

All of the photos were taken in June, 2001 as part of a series the gardening year.
There are links to other photos at the foot of this page.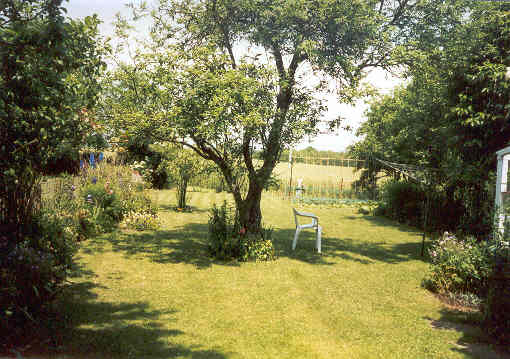 The usual picture looking down the garden, but its June, there is starting to be some colour,and we have almost caught up.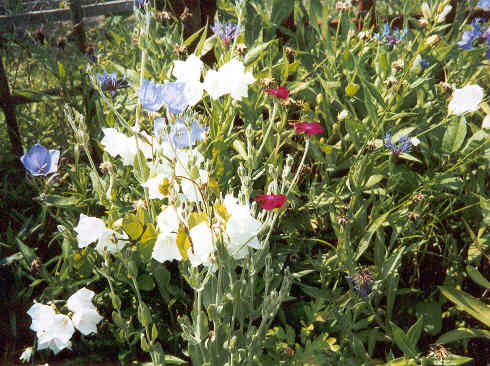 A splash of colour in the border, with brilliant white dazzling in the summer sun against pastel blues, darker blues of the cornflowers which grow like weeds and dark reds.





More colour. I do not know what this plant is called, but we have a lot of them. I just collect the seeds each year. Jamie first got the plant, I am not sure where from, and so I just label seeds "tall Jamie plant" to know what they are. It would be lovely to get some feed back from somewhere, so if you know what the plant is called, please could you tell me. Jamie says he had contacts from Jamie Reids from all over the world. I have heard nothing.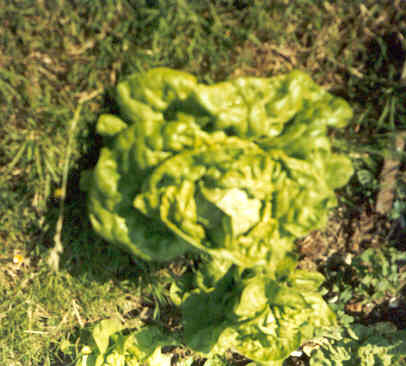 Not the most successful of photos, but a picture of the first lettuce of summer. The lettuces are a great success this year, but as always I suspect they will all be ready at the same time. We have some in the side garden where it is not so sunny, and so they might crop later. I will try a second crop, but its getting a bit late. I never have managed to plant a few each week in succession - when I tried it the first ones had poor weather, and the late ones caught up.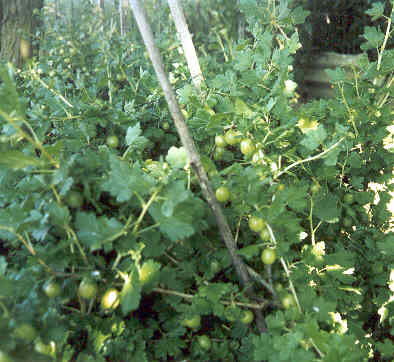 Its a very good year for gooseberries ( all that rain, I supose, and then a month of sun). We've picked 15 lbs so far, mostly from one bush, but that took whole evening to top and tail for freezing. We have three old big bushes, and have planted more bushes which should crop next year.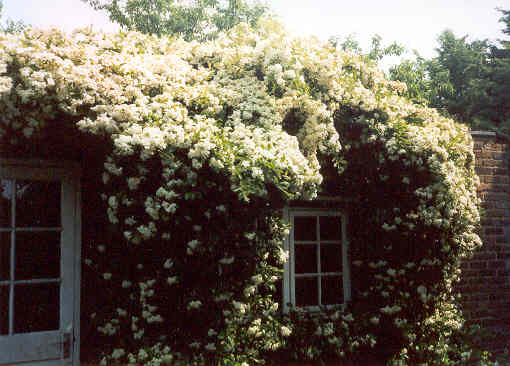 Another change from fruit, and a view of the white blossom which frames the side window of the garage. The bottom is not really shady, but the brilliance of the blossom has set the cameras auto light meter. I should have switched to manual.




Links to home page and other garden photos :

Links to other photos :

Links to home page and early and school days


Links to family pictures