Down the garden in May/02

All of the photos were taken in May, 2002 as part of a series the gardening year, which I started in May, 2001. There are links to other photos at the foot of this page. May was quite a wet month weather wise. At home on "gardening leave", I still managed to get a lot done in the garden, and organised in the new greenhouse.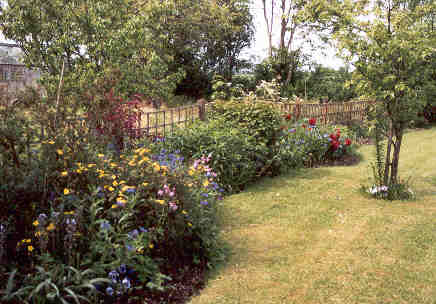 I'll start with a picture from the back of the garden, to show the promise of summer colour, but most of the bedding plants have still to go out, and the flowering borders are just shoots in the distance.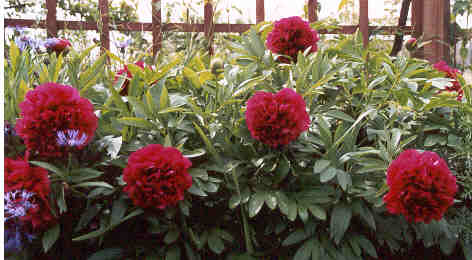 Azelas do look the part when they decide to flower. The problem is its all over in far too short a time, and the withering bush is then an eye sore for a few months. But for just now, lets enjoy the display.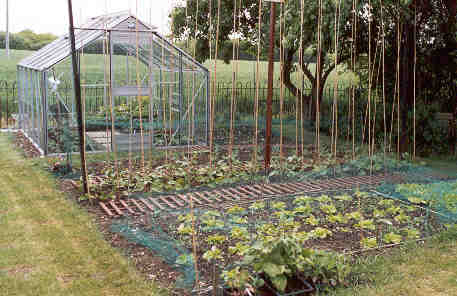 As you can see, I've been busy in the vegetable garden. Working backwards, there are spare runner beans, etc in seed trays, ready to fill any gaps. Then we have lettuce, then runner beans, then brussel sprouts, then tomatoes and cucumber in the greenhouse, and cabbage to the back right.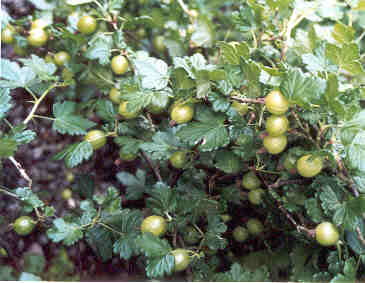 Its a fairly good year for gooseberries. We pick them little and often, picking the larger ones, and leaving the smaller ones to grow some more. They look healthy enough in the picture, but were attacked by something later, and the leaves started wilting and dropping off.







A picture looking into the new greenhouse. Bottom left are cucumbers. The other plants are mostly Moneymaker and Gardener's Delight tomatoes - the latter are little sweet ones. I did cheat and bought 4 varied tomato plants at a plant sale - they were probably grown in heat, and were further on than my plants. That said though, there was not much difference a couple of months later.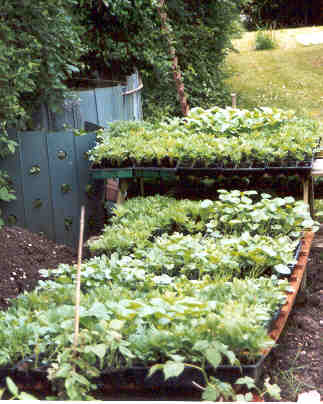 Finally, by the end of the month, I had managed to get a lot of the bedding plants out of the greenhouses, and hardening off in the side garden. I always seem to overdo it, but can never bear to waste seedlings.There are still loads of full seed trays in the old greenhouse.






Links to home page and other garden photos :

Links to other photos :

Links to home page and early and school days


Links to family pictures