Photos of Peter and Liz visit, October, 2004

The following photos 10 photos were taken during Peter and Liz's visit in September / October, 2004.
Sorry for the time to download, but I thought I would try for better quality which means a bigger file, longer to download.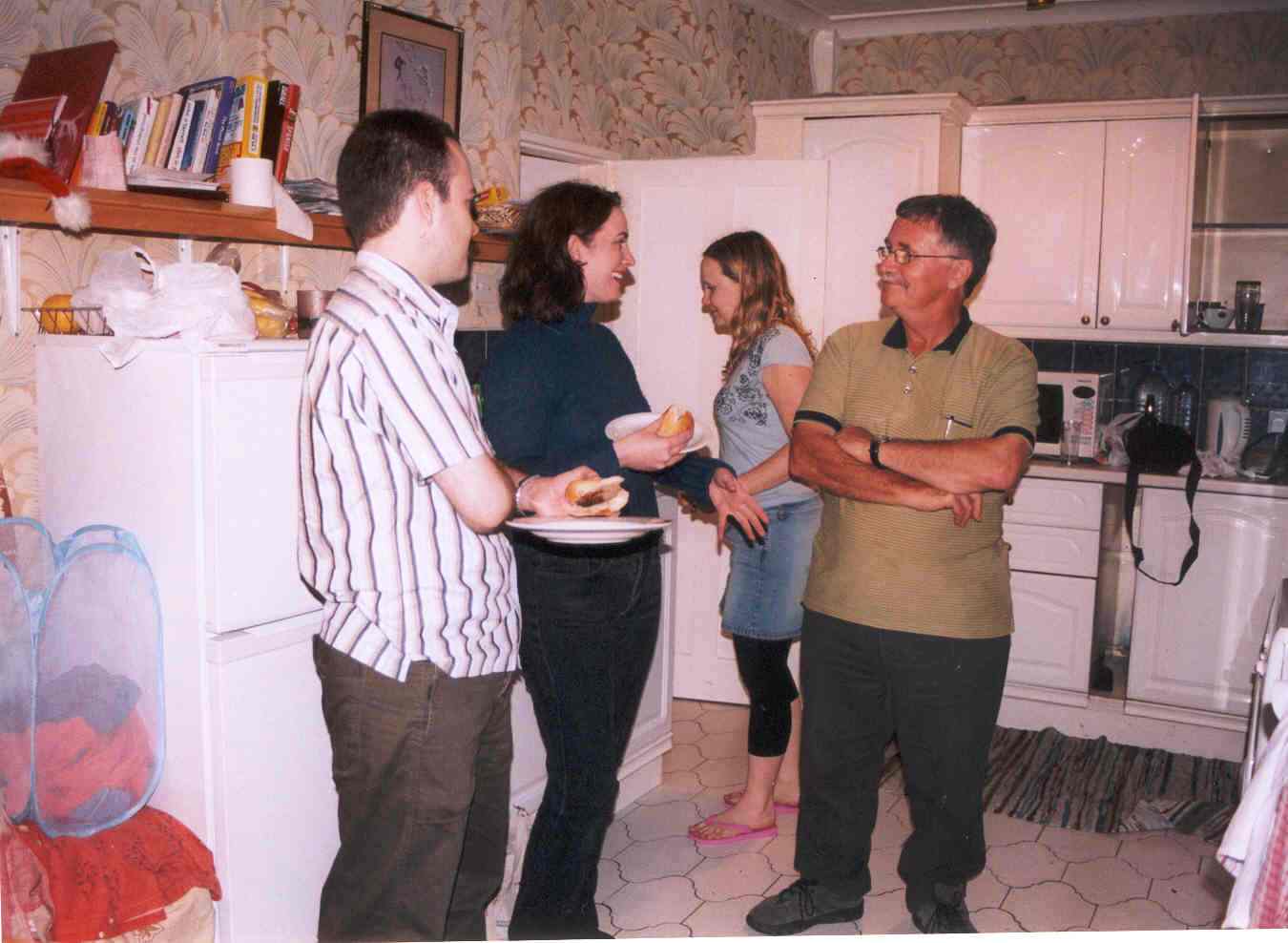 This was taken at Alison's place. Peter and Liz were just off the plane, and Alison said she would do a British BBQ - ie if it rained (and it did) it would be indoors. Strangely Peter and Liz liked the rain !
From left to right > Jamie, Jackie, Alison, Peter.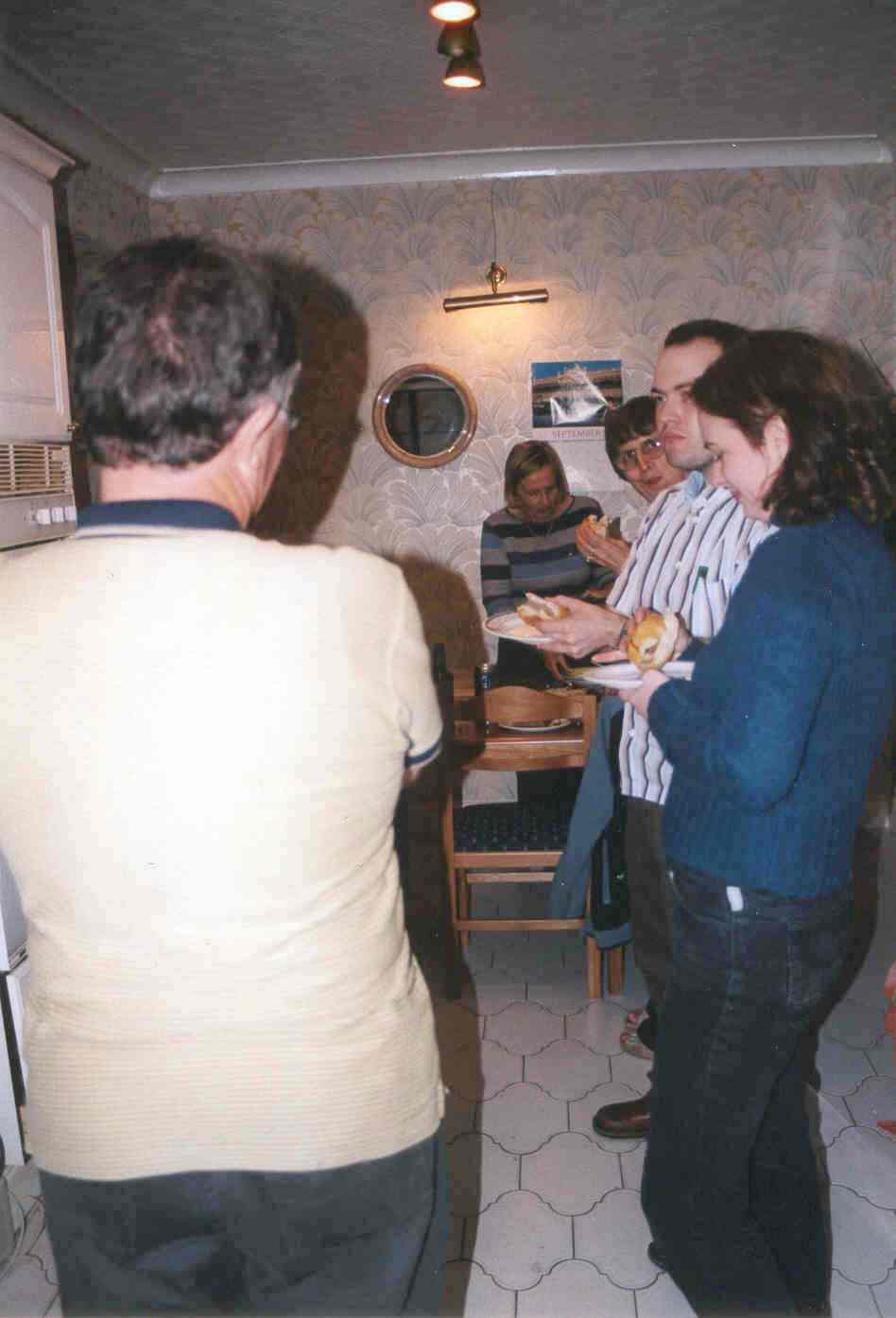 Also at Alisons, food now cooked (on the cooker, as the BBQ would not light).
From left to right, then to the back > Peter, Jackie, Jamie, Chris, Liz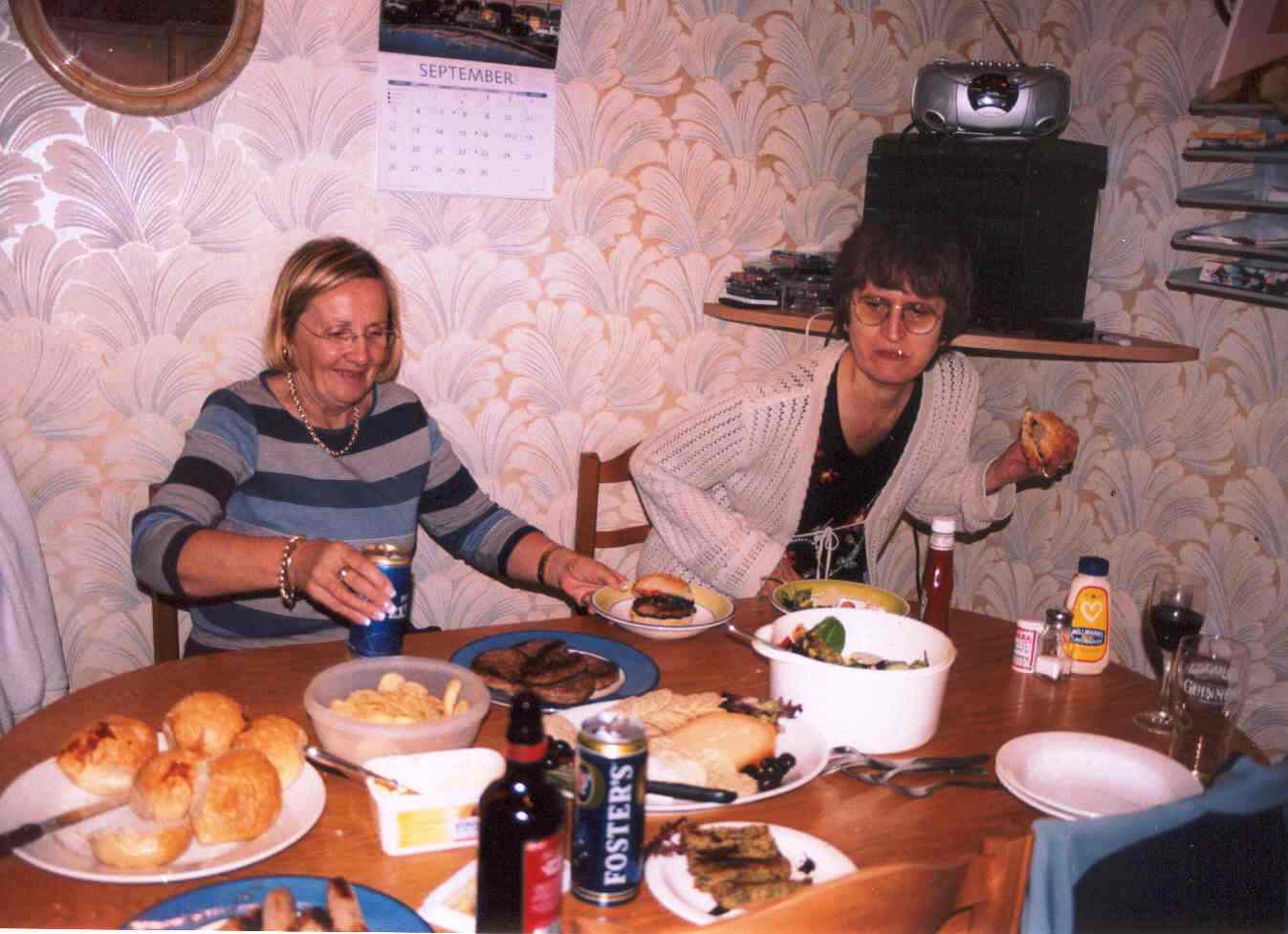 Liz and Chris tucking in to their tucker. Note how quickly I became bi-lingual.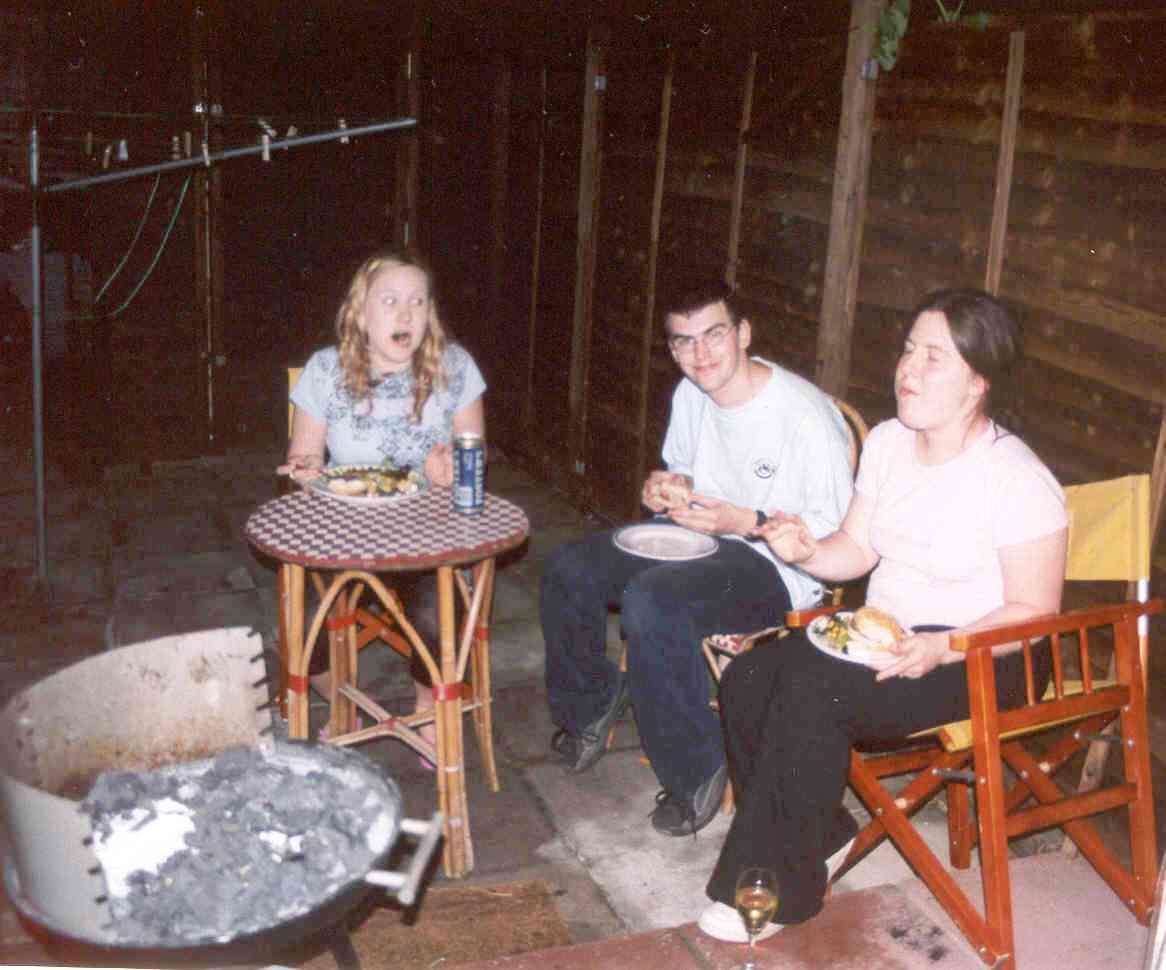 Outside on the patio, still at Alisons. From left to right, Alison, Andrew, Kirsty. Strangely the BBQ flared up after the food had been cooked, and had to be doused with water. Alison looks amazed at Kirsty's rapture over a burger in a bun.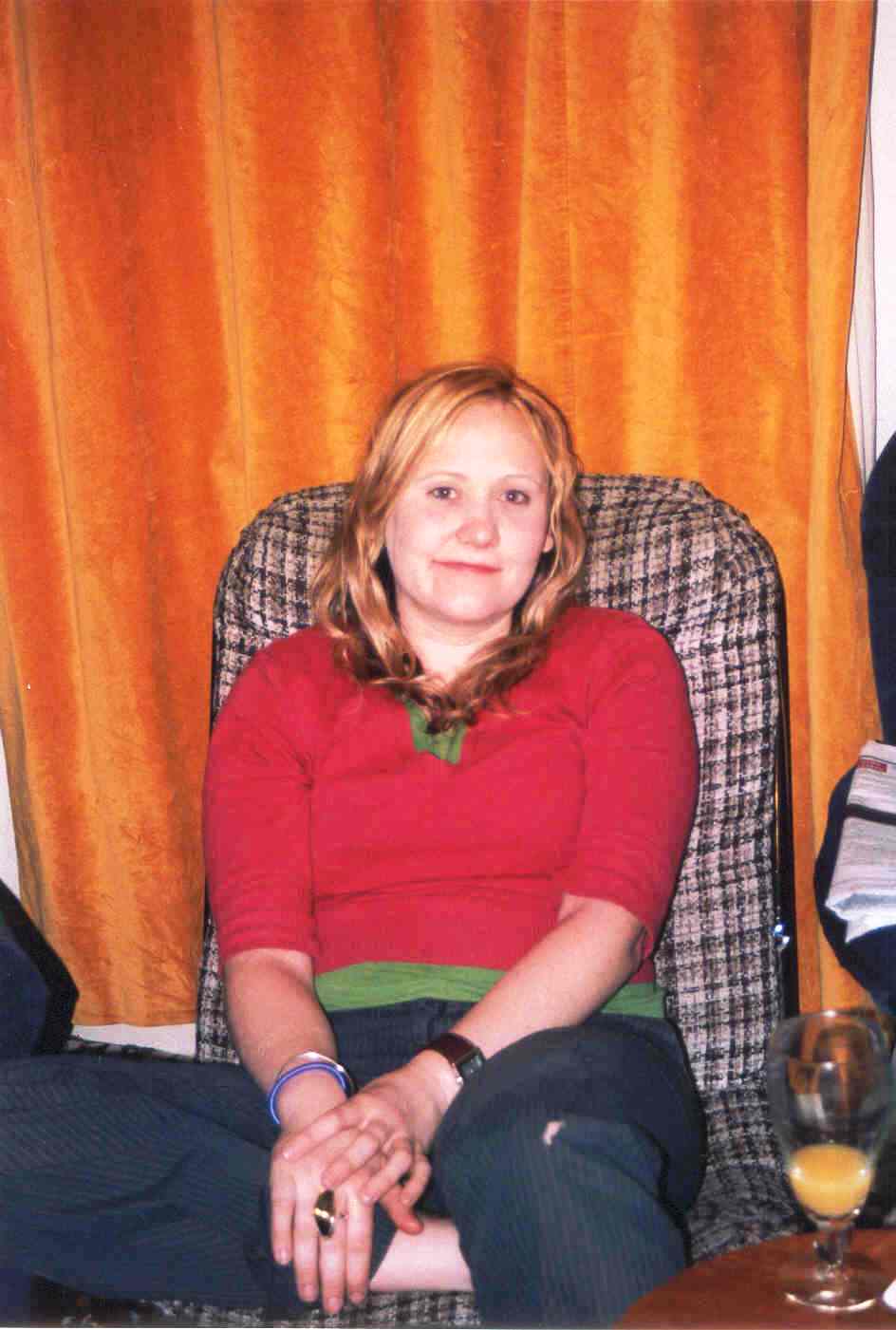 Alison at High Wych Road, when we all met up again for turkey and the trimmings.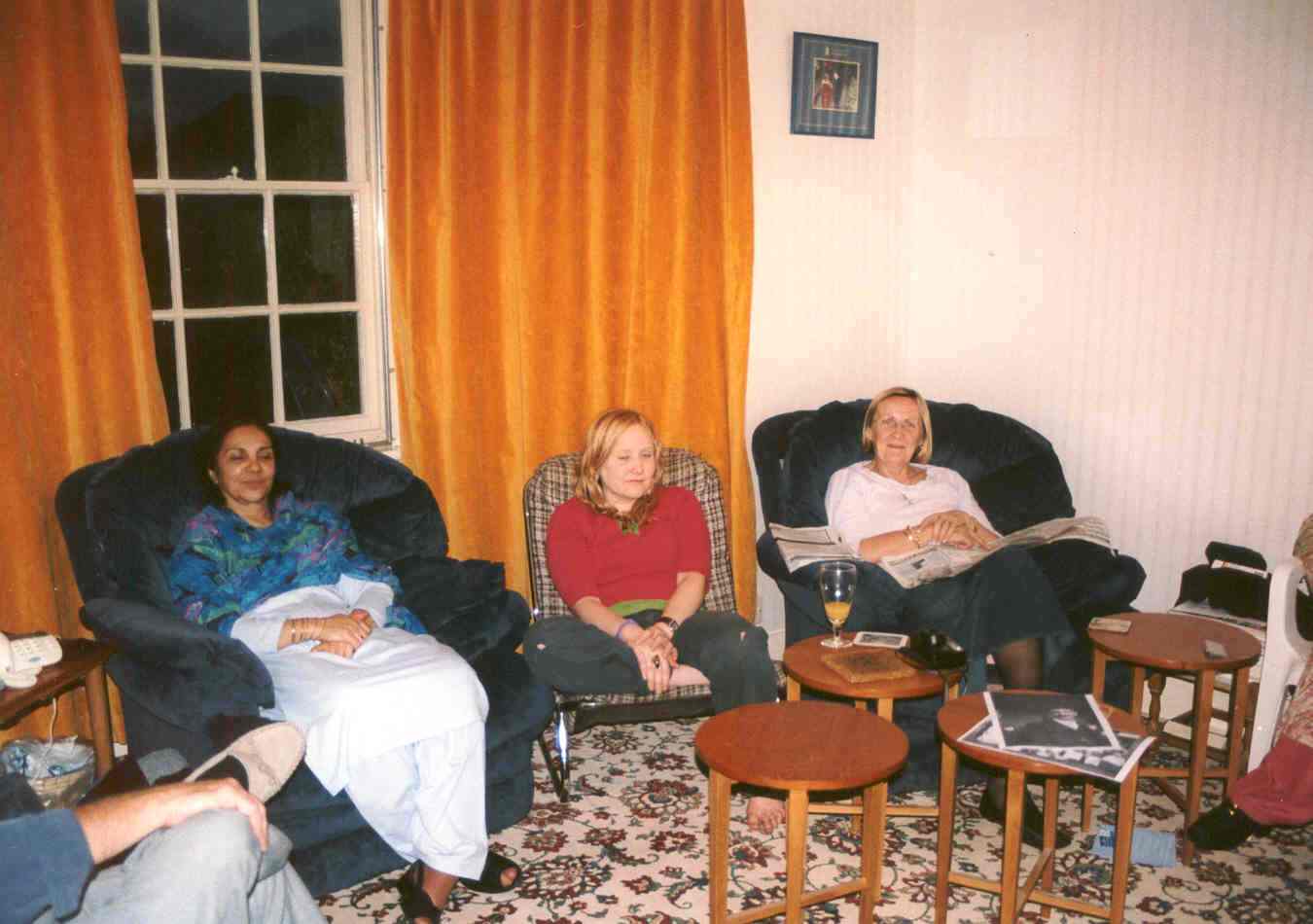 Still at High Wych Road, from left to right, Peter's knee, Sakina, Alison, Liz, Ateka's foot.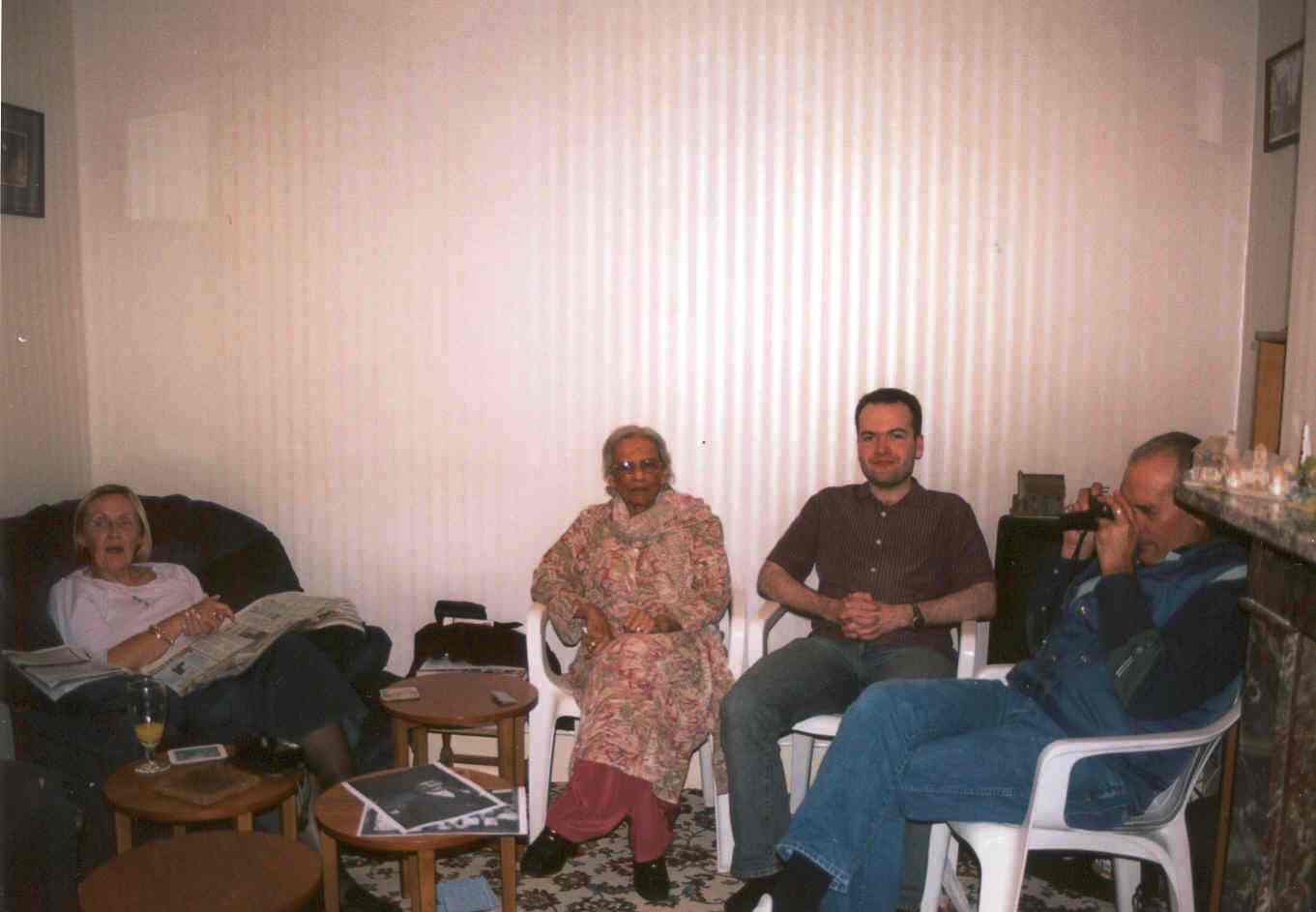 From left to right, Liz, Ateka, Jamie, Jim.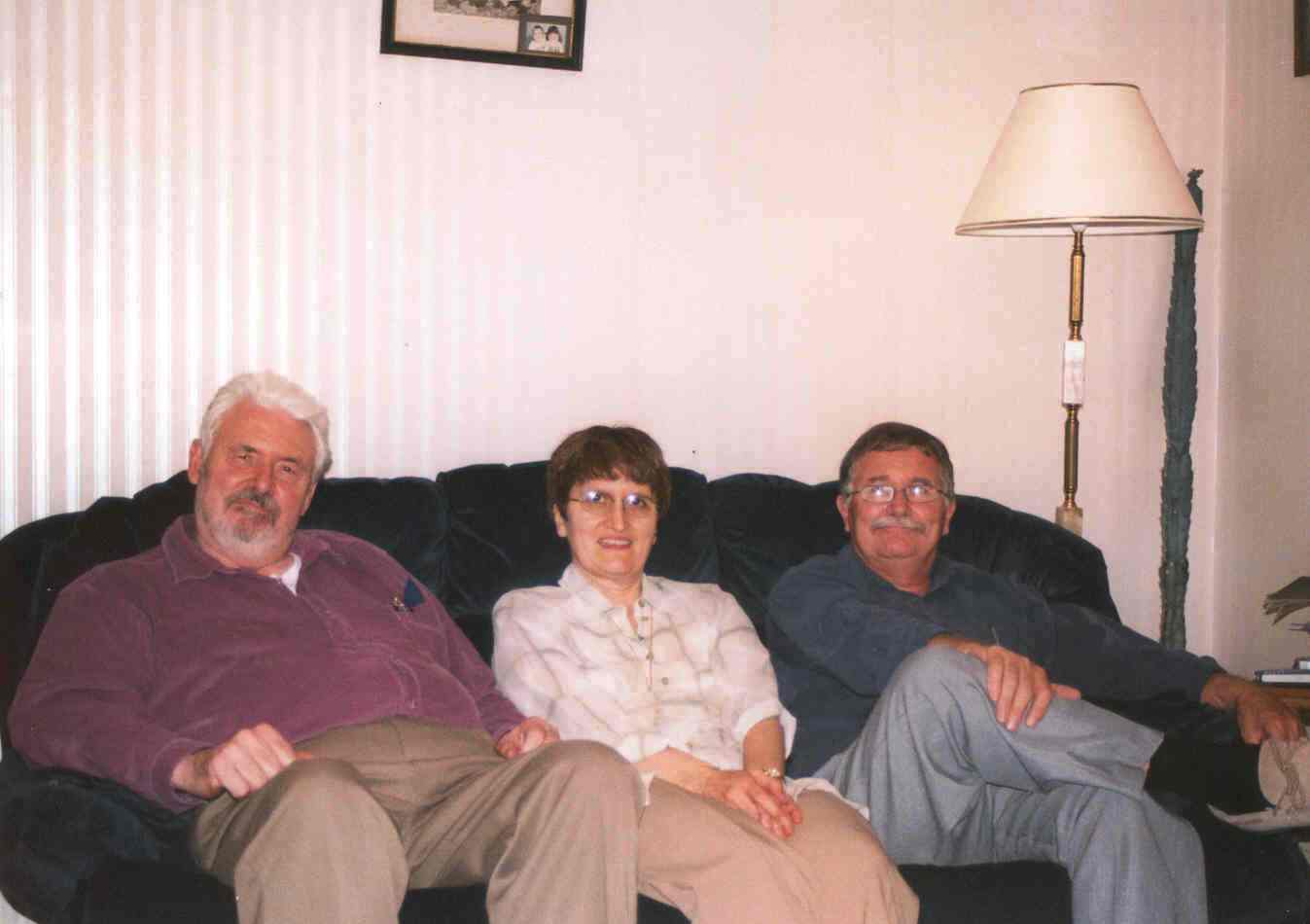 Sister and two brothers. From left to right, Michael, Chris, Peter. The funny plant at the back is a cactus. Jamie later sent us a PC from California with a picture of cacti in the desert that grow 1 inch in 10 years, and he had added the comment that they grow a lot faster in High Wych. However that was reference to the one in the kitchen.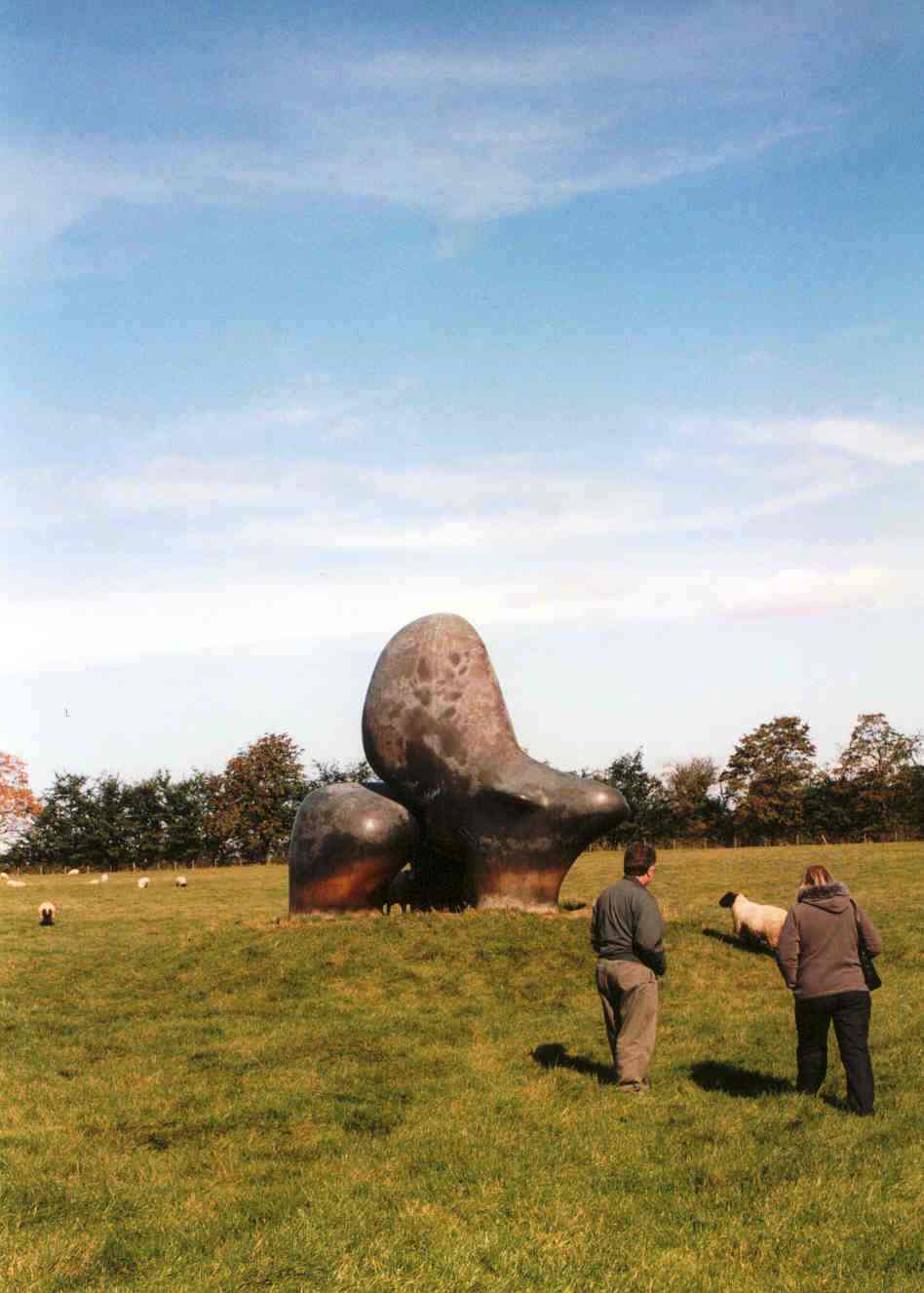 Peter and Liz at the Henry Moore centre in Perry Green just up the road from here. You have a few seconds to work out the purpose of the sculpture, before gowing to the next picture.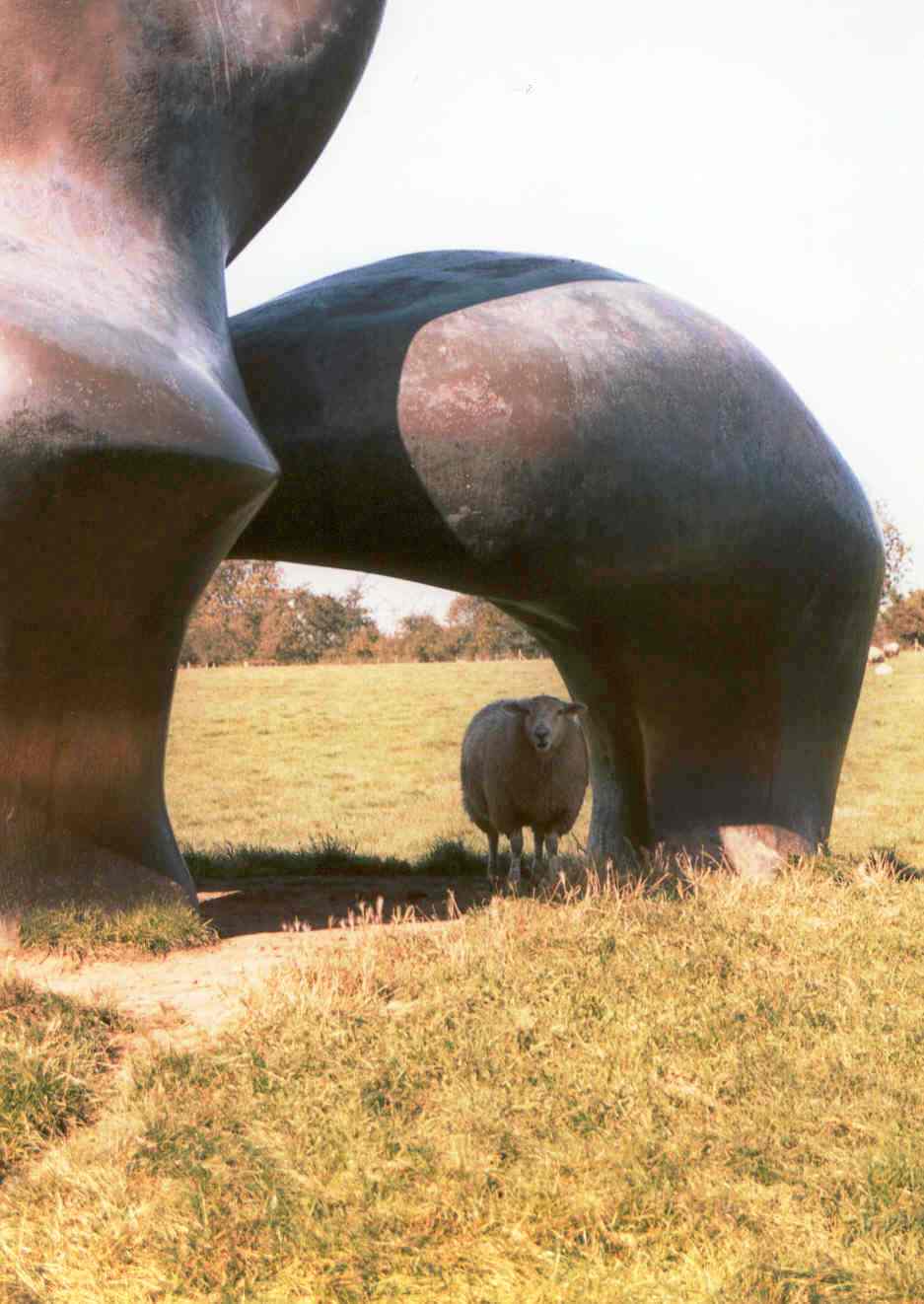 Yes, you are right. Obvious really. Its a shelter for sheep in the tropical heat of Hertfordshire.






Links to home page and other garden photos :

Links to other photos :

Links to home page and early and school days


Links to family pictures