Iain's Leisure Reading
This series of books is one of those covered in Following the Detectives - real locations in Crime Fiction, &nbsp - q.v.
Henning Mankell is a very famous Swedish author, best known for his Inspector Wallander books, set in Ystad, Sweden. These books have been made into two well known TV series - the Swedish language Wallander featuring Krister Henriksson and Rolf Lassgard, and the English version featuring Kenneth Branagh. Surprisingly I have never watched the TV series - perhaps put off by its reputation for darkness and gloom - i.e. not too many laughs ! But Mankell is almost a polymath, and has achieved so much more than Wallander authorship in a very full and accomplished life.
Henning Mankell was born in 1948 in Sweden. His parents divorced a year later, and he was brought up by his father, a district judge, and an older sister. Mankell's grandfather, also a Henning Mankell (1868 to 1930) was a composer. At the age of 20 Henning was already an author, and a theatre director. He lived for a while in Zambia and other African countries, and accepted the position of artistic director of a theatre in Maputo, the capital of Mozambique. This turned into a life long interest. In 2007 he donated about 1.5 million euros to SOS Children's village in Western Mozambique, and has gone on to donate vast sums of money to such charities. He married Eva Bergman, the daughter of Indmar Bergman. He was diagnosed with cancer in 2014, and sadly died in October, 2015 at the age of 67.
In his youth Mankell was an extreme left wing political activist. In 1970 he had moved to Norway, and lived with a woman who was a member of the Maoist Workers Communist Party. He didn't join the party, but supported its activities. He also supported financially a Norwegian left wing newspaper. In 2009 he supported the Palestinian cause, describing the situation as a repetition of the hated South African Arpatheid system. He was one on those on board the MS Sofia, one of the boats that tried to break the Israeli embargo on the Gaza strip in 2010. He was deported to Sweden, but called for global sanctions against Israel.
The Wallander novels reportedly have an underlying question - what is wrong with Swedish society ? Not surprisingly, Wallander seems to share Mankell's political views. I do not mind an author using his writing as an expression of political views, but it has to be done in a controlled balanced way. I thought John Mortimer, also left wing biased, occasionally over did the preaching in the otherwise excellent Rumpole of the Bailey series, but usually I agreed with his defence of our freedoms views. I will need to see how this pans out as I read Mankell's Wallander books.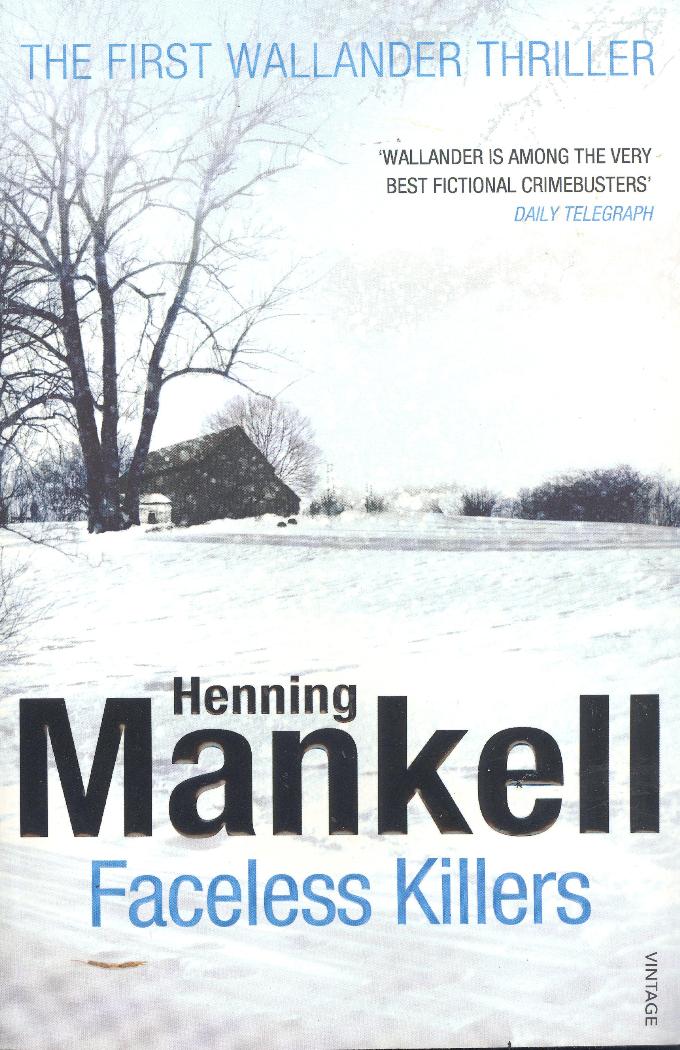 I read this book in March, 2015.
"Faceless Killers" is the first of the Inspector Kurt Wallander series by Henning Mankell. It is set in the cold snow of Sweden, located in Wallander's home town of Ystad. Being book one, we are introduced to the hero of the books- Kurt Wallander - and I must admit to initial disappointment. It took me ages to take to / even care about Wallander. He sort of grew on me towards the end of the book - but I didn't find him all that interesting.
I know that the Wallander character is very famous, and he has been described as one of the great creations of modern crime fiction, but I was hardly bowled over. I never thought, "wow! ", this is a strong character. Wallander is recently separated from his wife Mona - they just grew apart - and his daughter Linda is alienated. He also has a drink problem, and when drunk does silly things. He drink drives, is pulled up by a couple of police colleagues who take him home, drive his car home, and keep quiet. He is amazed - he hadn't realised he had such good friends at work to do this for him. He also makes a drunken grope at Anette Brolin, the local prosecuter, and gets his face slapped. He is full of remorse afterwards, and realises that he makes a fool of himself when drunk. He also has a sister, and an old father who is possibly going senile, and unable to fend for himself. But Wallander proves to be a good detective - and he never gives up. So here we have a familiar set up - a gifted detective with a flawed personal life.
In this book Byork, the local police chief, is on holiday, and Wallander is acting in charge in his absence. He is called to a lonely farmhouse where an elderly couple have been tortured and killed. The dying wife whispers "foreigners" which leaks to the press, and soon anti immigrant feeling is running high. Shortly, Wallander has another death to investigate - an asylum seeker has been shot whilst out for a walk.
We then have quite a lot of police procedural detail. The second killing is solved reasonably quickly, but it seems the old couple's deaths may never be solved. Wallander alone keeps on at it as months pass, and somehow, it is all explained by the end of the book. Wallander himself is a physical mess - he has been beaten up, is overweight and terribly unfit. But he does have perseverence.
I ended up sort of liking/ tolerating Wallander, but not with any great enthusiasm. Anette Brolin is a a married woman with a family, and yet she seems to like Wallander. He certainly likes her. Their "relationship" seems to have come too quickly and from nowhere - its very unlikely and a bit too contrived, just to give the Wallander story romantic possibilities.
But I wasn't bored, and I'll keep going to see how the series develops.
Links to author index and home page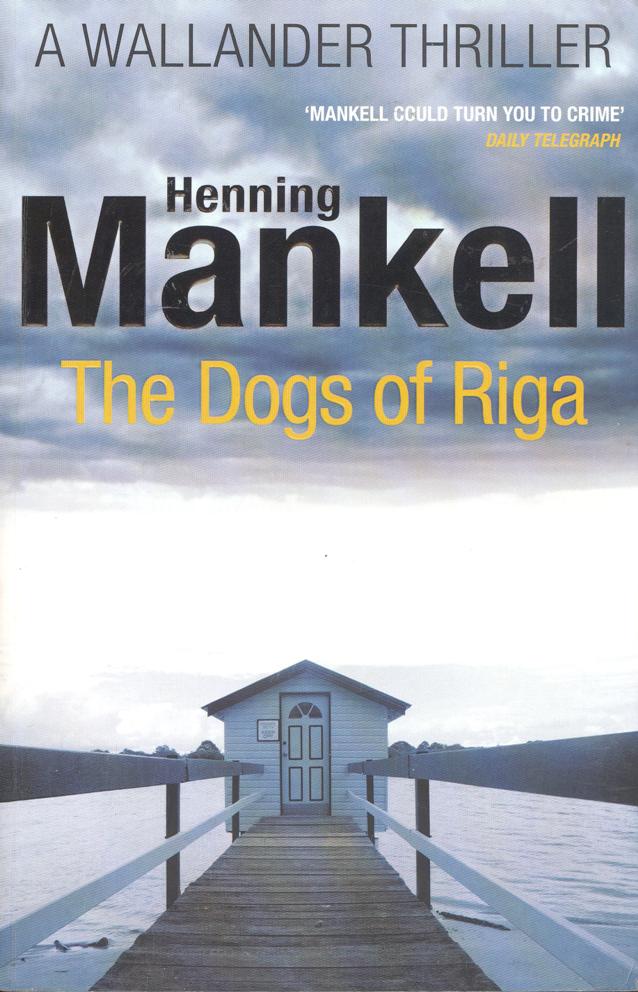 I read this book in April, 2015.
"The Dogs of Riga" is the second book in the Inspector Kurt Wallander series by Henning Mankell. Book one was good, but wasn't as good as I thought it would be - Mankell / Wallander is a very famous series, reportedly in the first division of world crime fiction, but I just wasn't overly impressed. I started off again being a bit disappointed with book two. It's quite bleak, gloomy, depressing fare. Henning Mankell is a left wing political activist, who is not slow in sharing his opinions with us - but I found his digressions / sermons just a little tedious. But about two thirds of the way through the book I revised my opinion, and started to appreciate that it's a good work by a good author.
All of these books work on two levels. On one level we are reading a story where some crime has been committed, and we follow our hero's efforts to solve the mystery / catch the criminal. And on the second level we follow what is happening in the private life of Kurt Wallander.
Let's deal with the crime story first. The book opens with two crooks out at sea who are returning to Sweden from smuggling western goods into then Soviet dominated Latvia, when they come across an abandoned life raft with two well dressed corpses. They tow the raft to near the shore, cut it loose, but phone the police to tell them that a life raft will soon wash up in Sweden. DI Kurt Wallander gets the case, digs deep and eventually identifies the corpses as Latvian criminals. A major Liepa comes over from the serious crimes unit of Riga police to assist the Swedish police, and eventually to take over the investigation when it transfers back to Latvia. Then Major Liepa is killed, and its Wallander's turn to go over to Latvia to assist. Latvia is a totalitarian police state where corruption can be found at all levels of government and in the police force itself. It is all very strange, and Wallander wonders what he is doing there, and how he can help. It's then a long tale and Wallander even return under cover to help Major Liepa's widow. I was reminded of some of the tales in the John Le Carre, the George Smiley novels about life behind the iron curtain, or especially of the Len Deighton, The Bernard Samson Spy Trilogies about life in communist East Germany.
Kurt Wallander is a sad figure who is probably suffering from mild depression. In his loneliness - his wife has left him, and his daughter is semi estranged - he seems to fall in love with every womam he meets. In book one, it was the public prosecuter in Ystad, and now its Major Liepa's widow. His drinking seems to be under better control, but is still a great prop in his life. Here he is thinking of leaving the police force, and working in private security.
I didn't think parts of the book were very realistic - and was it the good fairy who returned his car to him at the end of the book? But it was a big story, well told, and perhaps I may even end up a fan.
Links to author index and home page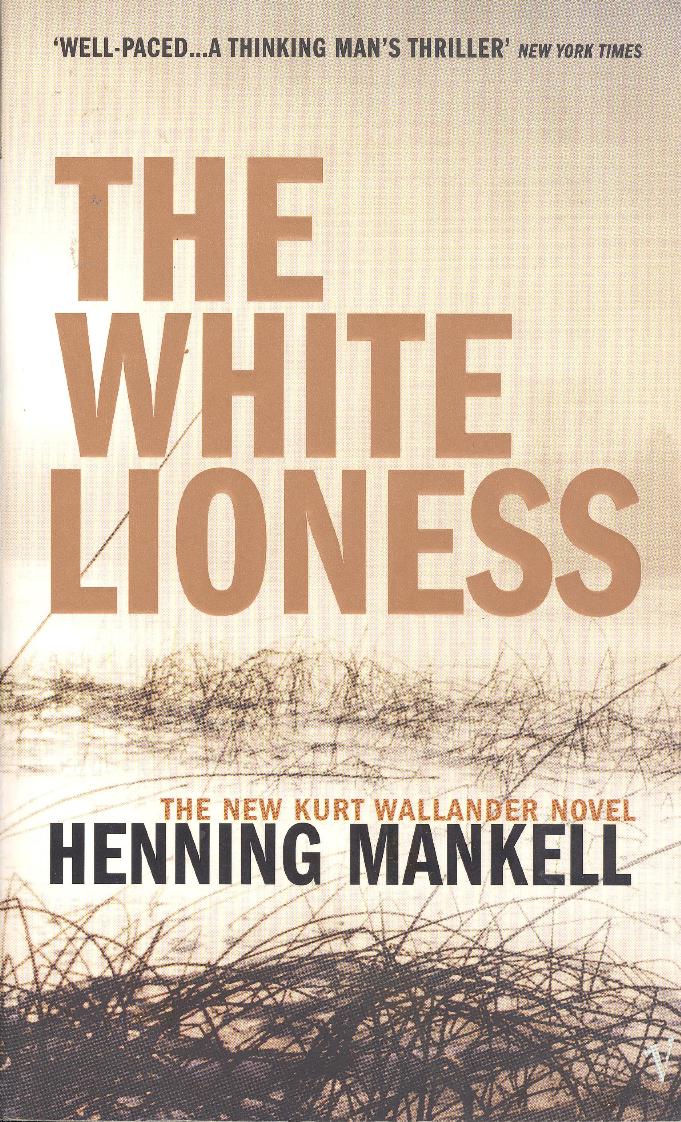 I read this book in April, 2015.
"The White Lioness" is the third book in the DCI Kurt Wallander series - it's a big book and a big story. The big story is set in South Africa. De Klerk has released Nelson Mandela, and many "true" Afrikaaners think De Klerk is a traitor. To them, the white man in South Africa has a right to rule a bunch of uncivilised blacks. Its racism in its extreme. A group of white conspirators plans to assassinate Mandela, causing chaos, and out of this chaos they plan to impose law and order and preserve their old way of life.
The plot involves the use of a black assassin who is to be trained in a remote part of Sweden by an ex KGB agent. The conspirators have set up a training facility in a desserted, remote house situated deep in the forest.
The story opens with Louise Akerblom, an estate agent, setting off to do a survey of a house also set off the beaten tracks, and near the training place. She gets lost, tragically calls on the training place to ask for directions, and is shot on the spot. DCI Wallander handles the case - initially that of a missing person, then of a strange murder for no apparent reason, and then it all escalates beyond Wallander's control.
Now we know that Mandela was not assassinated, so we know the ending. But this in no way lessens the tension that builds and builds, right up to the very last page.
It's a strong story - set half in Sweden, and half in South Africa. But it's also the personal story of poor Kurt Wallander - he is normal policeman in a quiet town in Sweden, who is now out of his depth, and is put under terrible pressure. Although very able, brilliant even, he is racked with self doubt. Always a lonely, moody man, here he succombs to depression - stress has overwhelmed him, and tipped him over the edge. He ends the book on compassionate leave, full of self doubt and guilt. Worst of all, he has almost caused the death of Linda, his beloved daughter. He may not return to normal service.
Brilliant but flawed men often appear as the leads in crime fiction. Harry Hole , the alcoholic, is perhaps the most flawed, but Kurt Wallander is a close second.
It's a gloomy book, and yes, there is not enough light and shade, but it's a great story, well told. If I had to give it marks out of 10, I should say 7 perhaps, but marks are meaningless - reactions to books are personal opinions only. It is worth a read though.
Links to author index and home page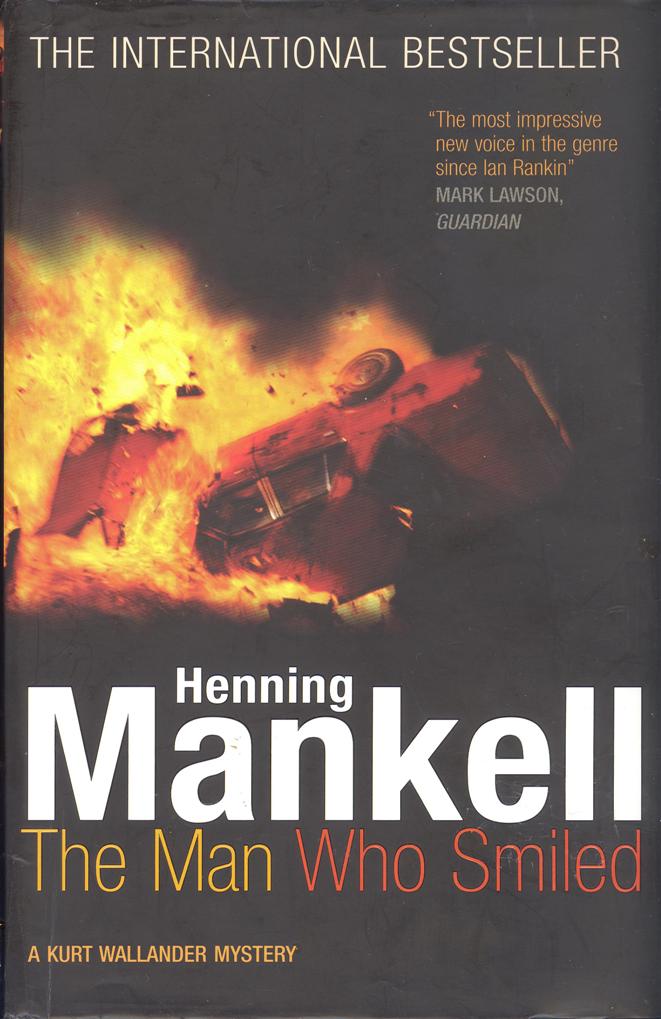 I read this book in January, 2016.
This is book 4 in the DI Kurt Wallander series by Henning Mankell. It's a dark, gloomy series - not much light and shade - and this is a really dark book. The previous book ended with Kurt seriously damaged mentally, and the thought that he might not be able to work again as a policeman. This book opens with a convincing portrayal of a man gripped by overwhelming depression. Kurt has been on compassionate leave for over a year, in which he has been unable to come to any conclusion as to what to do with the rest of his life - a life he views as worthless and without purpose. He has finally made up his mind that he will resign. But a little while ago he had had a visit from an old acquaintance, the lawyer Sten Tortensson, whose father Gustav, also a lawyer in the same small practice, had died. Sven explained that his father's death had been called suicide, but Sven could not accept this. He wanted Kurt to investigate. Wallander declined, and sent Sven away. Shortly later Sven was murdered. Kurt had phoned his old boss Bjork to say that he was coming in to resign, could the boss have the necessary papers ready. But when Kurt turned up, fully intending to resign, he had a last minute change of mind. He knew he must return, and head up Sven's murder investigation, and soon the death of Gustav is reclassified as murder.
Harry Hole is another deeply troubled policeman - Harry in Norway, Wallander in Sweden. Harry is an alcoholic who could get his life functioning again by throwing himself into a murder investigation. Wallander almost does much the same - he is still deeply depressed and medically should not be back at work, but nevertheless he can still head up a murder investigation. This is a very difficult case and eventually Wallander realises that it all points back to a fabulously rich, powerful, secretive business czar, Harderberg - a deadly man with no scruples, totally in control and always with a smile on his face. Can Wallander hunt him down, and get enough proof for a conviction. There have been two attempts on Wallander's life, and all Kurt's team have been working flat out for a couple of months, with nothing more than hunches to show for it. Is it really Harderberg, and if so can Wallander get proof before his bosses pull him off the case.
I won't say if Wallander succeeds or not, but we are left with the impression that it doesn't really matter. What is this one crime compared with all the wickedness in the world ? Here of course we have Mankell's repeated tirade against Swedish society and now big business, and this sometimes gets wearisome / in the way of the story.
Kurt Wallander's painter father is still alive, and enjoying married life to his much younger, and former carer. This is good news, but instead of celebrating we are told that although the father has someone to go home to, Kurt does not, and we are gloomy again. There are just a few hopeful things in this book. We meet a new young bright female recruit to Kurt's team - detective constable Hoglund. Kurt is an old school policeman, Hoglund is the future. Hoglund is happily married with a child. Kurt's daughter Linda is also still around / at the end of the telephone. Kurt's love for Linda has seem him through the bleakest of periods. And finally, at the end of the book, Kurt is about to meet up again with the woman of his dreams - Baba Liepa. Kurt met Baba's husband major Liepa of the Latvian police in "The Dogs of Riga." Major Liepa was killed,and Wallander fell in love with his widow.
Will there be a future for Kurt and Baba ? We will need to read on, to find out. But that would be a happy ending, and I doubt that Henning Mankell does happy endings. On the other hand, Harry Hole and Rakel had a happy ending, eventually.
Although its a gloomy depressing story, its still a terrific tale, very well told, and I don't regret reading it. But I'll need to give myself a rest before reading the next book.
Links to author index and home page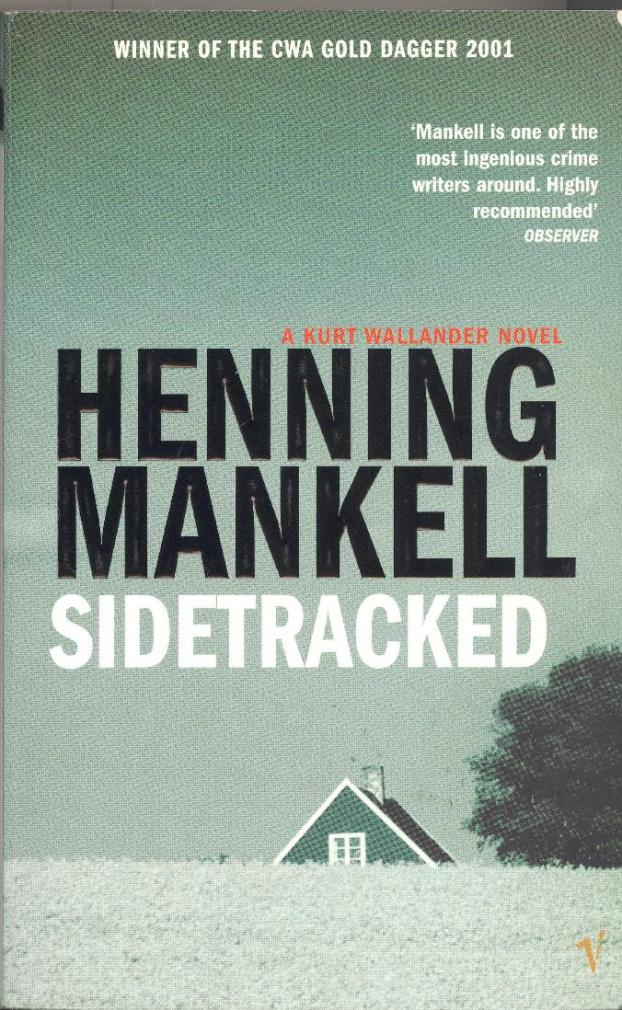 I read this book in February, 2016.
As it says on the front cover, Sidetracked won the CWA gold Dagger award of 2001, and I thought it richly deserved that award. This is book five in the Inspector Kurt Wallander series, set in Sweden, and this book has just about everything going for it, apart from humour. Kurt is an excellent detective, but a deeply flawed man who suffers from depression. Lots of times in this book we are told that Kurt would love just to go home, go to bed, and not get up again. But he has a wicked, evil in fact, serial killer to hunt down, and Kurt's stubborn determination to succeed keeps him going.
In early books, Kurt had his policeman mentor Ryberg to talk things over with, and look to for advice. Ryberg died, and Wallander has been constantly asking himself "what would Ryberg have done" in the current situation. Now though, Kurt seems to be using his young female colleague Ann-Britt Hoglund more and more in that role. Ann-Britt is young, and is the future of policing in a contempory Sweden that he doesn't understand. Kurt is of the old school - as was said of John Rebus , " an analogue policeman in a digital age." As always Kurt is too hard on himself - he is still a formidable detective with a lot to teach his young pupil Ann - Britt.
The story is perfectly constructed. It opens with a prologue telling the tale of a poor family in the Dominican Republic. Next we hear of an innocuous phone call to Ystad police station. A farmer is complaining about a young woman who is standing in his field, and who will not leave. There is no one else, and so Wallander volunteers to take a look on his way home. He finds a very young girl, absolutely terrified, who, when he tries to approach, pours petrol over herself, sets it alight, and dies a horrible death. Wallander is haunted by her death - who was she, and what could have driven her to such desperation? Next a body is found under a boat on the beach - but the corpse had been scalped ! The dead man is a former high ranked Swedish politician by the name of Wetterstedt - and he is victim one of what turns out to be a series of more and more violent killings, each scalped. Kurt's old boss Bjork had resigned as chief of Ystad police to take up an equally important civil service job, and Hanssen is in temporary charge, and under great stress. In short, Wallander has to run the whole investigation - and this he does with impressive skill. Eventually Bjork is replaced by Lisa Holgersson, an able chief of police who impresses Wallander. Wallander, being Wallander, feels he has failed - as he did not catch the serial killer quickly enough. On the contrary, says Lisa, your investigation will be taught in Swedish police colleges as a study of best practice.
Of equal importance to the main crime story is what is happening in Kurt's private life. Sadly his father has Alzheimers disease, and wants Kurt to take him to see the wonders of Rome whilst he he is still able to make the trip. Kurt is in touch with his daughter Linda, and they seem to be getting along well together. Finally Baba is coming over to Sweden to spend a long holiday with Wallander in three weeks time. Kurt is working flat out on the serial killings, but cannot bring himself to phone Baba and put her in the picture. How will that end ?
The story is a compelling read, a great page turner, that builds to a fitting climax. Eventually the murders are solved, and in an epilogue there is progess of sorts in Wallander's private life. Apart from a couple of niggling points - lack of sufficient light and shade, and Mankell's usual, but annoying digressions into the perceived breakdown in Swedish life - its a terrific read, and this is turning into a great series after a slightly slow start.
Links to author index and home page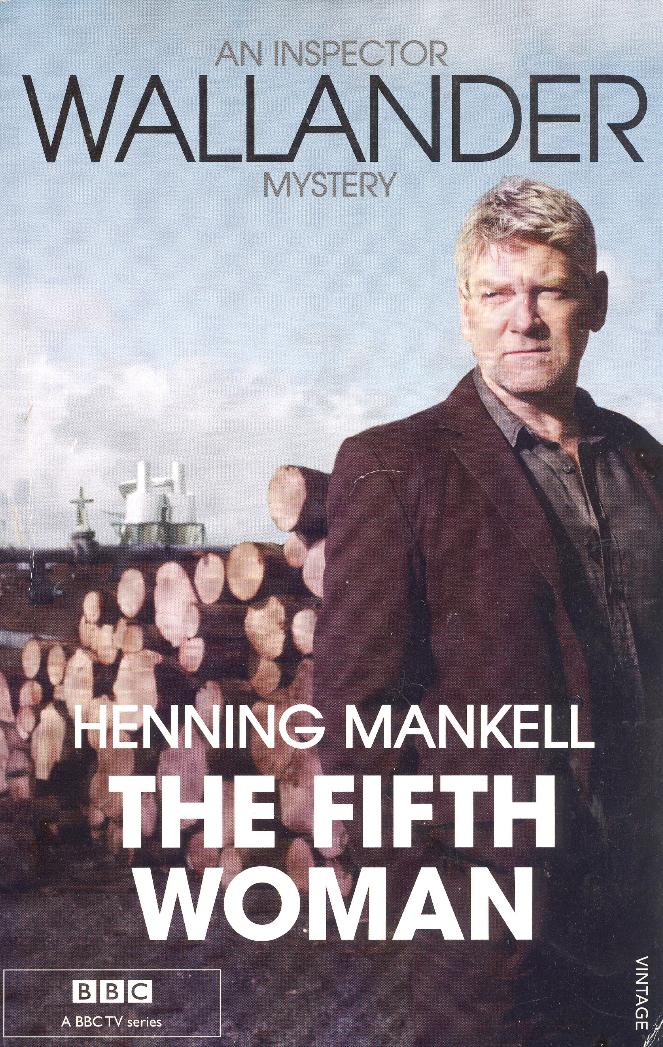 I read this book in March, 2016.
Immediately on finishing reading this book, I looked at the write up at the front of the book to see if "The Fifth Woman" had won any prizes - I thought it was that good. But the previous book had won a prize, so I guess it would never do to give one to every Wallander book. This is book six in the Inspector Kurt Wallander series, set in Sweden, and this is a star of a book in what is now obvious to me is an excellent book series. Strange that I didn't rate book one all that highly. Here we have first and foremost a terrific main character in the deeply flawed, depressive Kurt Wallander, who heads a strong team based in Ystad. Anna Britt Hoglund is younger than Kurt, but Kurt likes her, respects her abilities as a detective, and I think she seems to fit the role of Wallander's police partner. Next we have a terrific story - and we have to read on just to find out what happens.
The book opens with an explanation for the book title - and also an explanation for the whole book. The daughter of Anna Ander has received a letter from a police woman in Africa saying that sadly Anna had been killed, but her death, indeed her presence in Africa, was being covered up by local politicians. The slaughter of four nuns had been reported, but there was a "Fifth Woman" there too - Anna Ander. We later find out that the daughter's name in Yvonne, and that Yvonne sets out to avenge her mother in her own peculiar way. In knowing this we are way ahead of Kurt Wallander and his team. Next we hear of the brutal killing of a retired car dealer and poet - Holger Eriksson. And soon we hear of another ghastly death, that of a florist and orchid expert, Gosta Runfeldt who had been held captive, barely kept alive, and then tied to a tree and strangled. In short, Kurt is once again in charge of a serial killer investigation.
Quite a lot is happening in Kurt's private life. The book opens with Kurt strong and tanned, just back from a perfect holiday in Italy with his father - the trip of a lifetime that the father had always wanted to make, and is now forced to make before his dementia makes travel impossible. Kurt and his dad have bonded as never before. Just before that Baiba had been over to Sweden to visit Kurt, and Kurt had proposed to her. Baiba, as the widow of a policeman, and didn't want to marry another one, but she didn't say no to Kurt - she left it open. So all in all, things are going well for Kurt, and he is even in a good mood. He will buy a house in the country near Ystad, get a dog, and live there with Baiba. But soon Kurt is almost overcome once again by his depression - he has to deal with human nature at it's worst, tackle the most horrible of killings, and work flat out without sleep to find and stop yet another serial killer. The work load is crippling ! You knock one down, and another one pops up ! Sadly Kurt's father dies - and Kurt has no time to grieve. We have to admire the way Kurt can keep going against all the odds, but also feel so sorry for him.
The story unfolds as Kurt and team follow up all the clues and home in on the killer. We share Kurt's thoughts and lack of self belief. Is he leading his team along the right track, or up a blind alley ? It's a complicated story, but we get lots of recaps as Kurt goes over the clues again and again in his head, trying to make sense of it all. And then we are in a chase against time, and tension builds and builds. A terrific story.
Thankfully there is an epilogue, and we find out how it all ended. But the question of Baiba, the new house, and the dog are still left in the air at the end. We will have to read on.
What a great story, and what a great read.
Links to author index and home page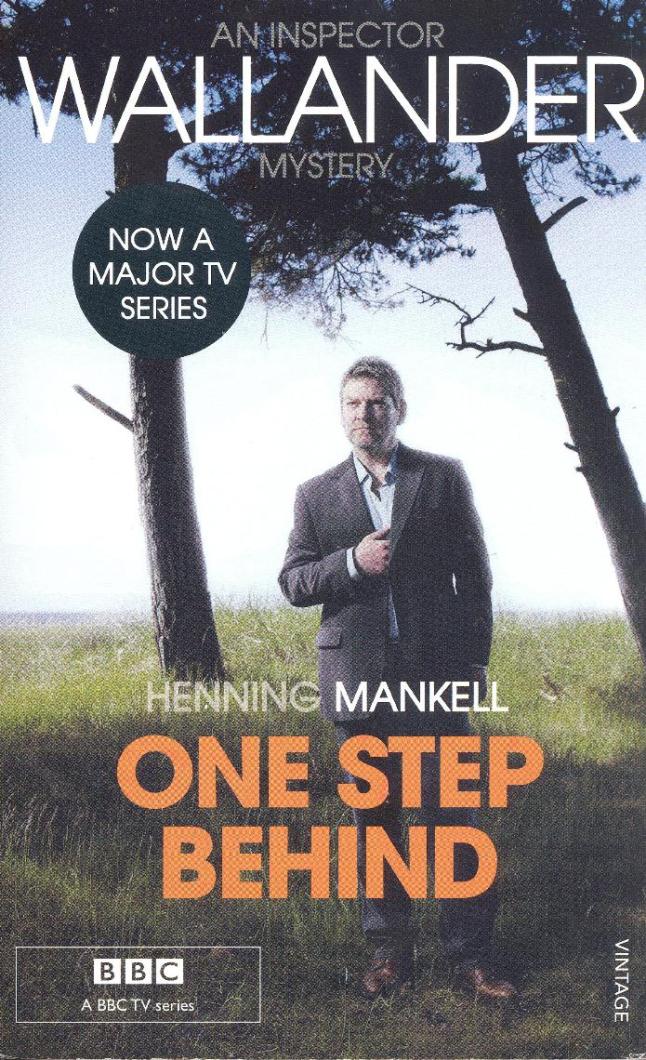 I read this book in April, 2016.
This is book 8 in the excellent Kurt Wallander series set in Ystad in Sweden. The star of the series is undoubtedly the main character - poor Kurt Wallander, who suffers from depression and self doubt. He fails to realise what an excellent detective he is, nor appreciate how much loyalty and respect he commands from his team. But his team is now one man down.
The book opens with a mysterious killer spying on a party of three youths dressed up for a masquarade picnic. They have planned their midsummer's eve party in great detail, and in great secrecy. But the killer is privy to the planning, has arrived early to get set up, and is ready to strike. The three should have been four, but one, Isa Edengren, had been taken ill, and this saved her life - but for how long ? Almost at the same time, one of Wallander's team, Kalle Svedberg, fails to turn up at work for a meeting - almost unheard of. He could not turn up - he was dead in his flat with most of his head blown off by a shotgun, and the flat was ransacked.
Soon it is apparent that there are four murders to be solved - Svedberg, and the three youngsters. We rejoin the serial killer, and there are more murders. It is a race against time to catch the killer before he / she can strike again. The tension builds and builds right up almost to the very last page - but thankfully there is an epilogue.
Kurt is a lonely figure. He is now 50, and on top of a failed marriage, his father died in the previous book. His father's family home is now up for sale - another link with the past disappearing. Kurt is desperately fatigued all the time. He displays the classic symptoms of diabetes. We know what is wrong long before Kurt, and then he is too busy to look after his own health.
Kurt's friend, the public prosecuter, is away doing voluntary service overseas, and his replacement is Thurnberg. Initially Thurnberg and Wallander do not get on, and Thurnberg is critical of Wallander's handling of the case.
Wallander has always respected the ability of his young female colleague Hoglund, who is struggling to work the long hours a murder enquiry imposed on Wallander's team, but still be a wife and mother of two young children. Sadly her marriage is failing, and Wallander knows that divorce can be hell.
As usual the author says just a little too much about the ills of Swedish society which he thinks is falling apart. No one cares any more. Everyone is brutal. Society has broken down. The police are fighting and losing an impossible battle against such forces. It is no wonder that Kurt is so depressed. In contrast to the possible promise of the previous book, he and Baiba have finally parted - we can't blame her for not wanting to move to Sweden and take on Wallander. Possibly even, she has now found someone else. Poor Kurt.
Kurt desperately needs a little happiness to enter his life. There is none in this book, nor, I fear, in the next.
Links to author index and home page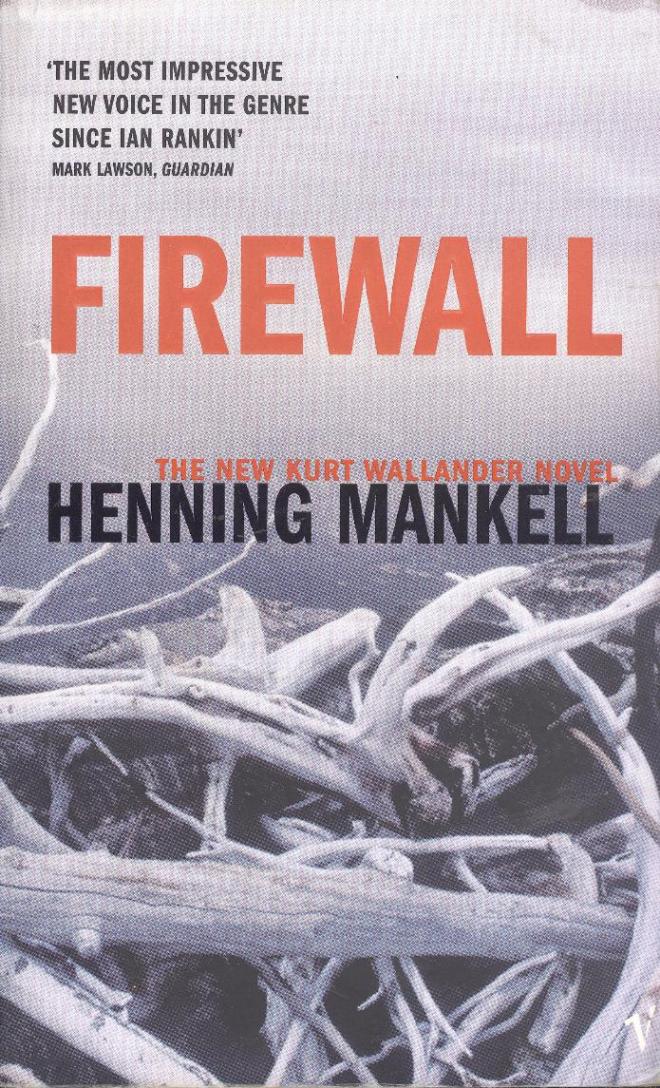 I read this book in May, 2016.
This is book 9 in the DI Kurt Wallander series. It's an excellent series, and this is another very good member of the series. It is set in Ystad in Sweden. Poor Kurt Wallander suffers from depression and self doubt, but is an excellent, highly committed detective. In every book he argues with himself as to whether he should just pack in being a detective. The police are understaffed, not appreciated, and have to keep order in a deteriorating climate. Society is breaking down. Up to now he has had the full support of his team, but things are changing. Martinsson is going behind his back with complaints and lies to Kurt's boss Holgersson. Kurt is interviewing a 14 year old girl suspected of murder, with the girl's mum present. The girl attacks her mum, and Kurt intervenes, slapping the girl with more force than he intended. The girl falls to the floor, and a press photographer on business in the station captures the moment. Kurt is accused of assault, and sadly Holgersson does not believe Kurt's explanation. Later she prepares to suspend Kurt, but Kurt says if suspended he will resign immediately and let them sort out the latest baffling case by themselves. He is not suspended, but it's not a happy situation. Hansson, Nyberg, and Hoglund are on Kurt's side.
This is quite a complicated story, with lots of incidents taking place. Are they related, are they clues to be followed up, or are they intended to mislead? First we have a man dropping dead beside a cash machine. Then we have a taxi driver brutally killed - hammer and repeat stabbings - by two young girls, a 20 year old and the 14 year old Kurt later slaps. Then a body in the morgue goes missing, but then turns up again. What is going on ?
The firewall of the title refers to computer firewalls to keep data safe and prevent unauthorised access. Behind everything that is happening we have a rather far fetched plot to destroy the world's financial systems - and the plot was hatched by the dead man at the cash machine and a mysterious person called "C". Wallander is using a computer hacker called Modin to try to penetrate C's defences, and avoid world catastrophe - it's a race against time, and against ruthless oponents who twice try to kill Wallander, and now know about Modin. Can Wallander save Modin whose life he has put at risk, and will his team solve the riddles in time? It all builds to a terrific climax.
At the same time as all of this is going on, we get another episode of Wallander's private life. He is lonely, but has met an atractive lady accountant who might be a possible girlfriend, but inexplicably he does nothing to ask her out. Instead he places an advert with a dating agency, and meets Elvira Lindfeldt who seems very interested in Wallander. Poor Kurt - Elvira is not all she seems.
At the very end of the book, Linda, Kurt's daughter drops a bombshell - she wants to join the police. Kurt is totally disenchanted with the force, and his life as a policeman, but he knows better than to try to persuade Linda not to join. I guess she will have to make up her own mind.
It will be interesting in the next book to see how the Martinsson / Wallander clash develops. Kurt deserves better. On the other hand, all along we have been viewing events through Wallander's eyes. We might think differently if things were viewed through Martinsson's eyes ? Whatever - an interesting, engrossing, terrific series of books.
Links to author index and home page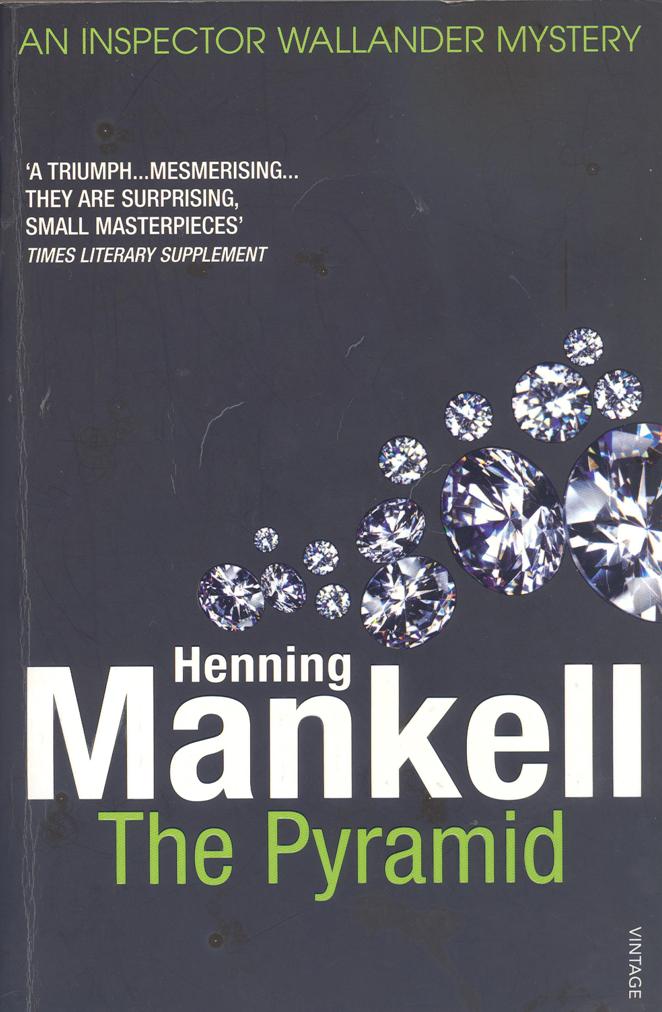 I read this book in June, 2016.
Book 10 in the Wallander series is a very interesting one. It is not a single story as per the other books, but is a collection of 5 short stories, where each story is a chapter in Kurt Wallander's life. "Faceless Killers," book one of the series, opened on the 9th of January, 1990 with DI Kurt Wallander a melancholy, disfunctional 43 year old policeman, recently separated / divorced ? from his wife Mona, estranged from his daughter Linda, and having to cope with an aged father possibly going senile. Kurt is woken from his sleep by a telephone call. "The Pyramid" goes back in time to 1969, when Sgnt Wallander was a uniform policeman in Malmo, and then tells how Kurt met Mona, how Linda was born, why Kurt and Mona separated, why Wallander switched to the detective branch and was promoted, how he moved to Ystad, and of his troubled relationship with his elderly but difficult father. Each chapter is a separate, strong story, each with a plot that more than holds our interest. Time progresses from 1969 of story one to 1990 of story five - story five closing with the telephone call that opened "Faceless Killers." Normally I am not a great fan of short stories, but "The Pyramid" is definitely an exception. What a great idea to combine five separate Wallander stories with Wallander's overall life story. I'd have been unstinting in my praise but for one thing - I am not sure that Mankell is consistent in telling Kurt Wallander's life story. How can we possibly excuse two versions of when Kurt and Mona divorced ? See my final comment on consistency at the end of this write up.
The five stories in this book are :


Wallander's First Case - 124 pages 1969
The Man with the Mask - 30 pages 1975
The Man on the Beach - 42 pages 1987
The Death of the Photographer - 92 pages 1988
The Pyramid - 191 pages 1989/90
Story 1 is set in Malmo in 1969, where Wallander is a uniformed police sergeant who desperately wants to join the detective branch which is headed by Hemberg. He gets the chance when Wallander finds his neighbour shot in the head - an apparent suicide. Hemberg and Wallander meet, and Hemberg encourages Wallander - "we need someone who can think." Wallander is not having much luck with the ladies, has finished one relationship, but has now met and fallen for Mona, a hairdresser. Unfortunately his courtship of Mona has to take second place to his attempts to impress Hemberg, and Mona is not best pleased, to put it mildly. But it's not just to impress a possible future boss. Wallander always throws himself 100% into a case. Mona and Wallander do not seem at all compatible, really. Wallander takes one chance too many, is almost killed, but surprisingly, Mona is sitting by his hospital bed when he comes to.
Story 2 is also set in Malmo but in 1975. Mona and Wallander are married with a daughter Linda, born about 1970. Mona is nagging Wallander to leave the police force for the more regular hours of a private security job. The Wallander family now live in an apartment in central Ystad, Wallander commuting to Malmo. Mona wanted Linda to grow up in a smaller town than Malmo, could afford to buy a hairdressing salon in Ystad, and Wallander was now closer to where his dad lived. The following summer, Wallander was to move to the Ystad detectives, where he had already met and respected the talented detective Ryberg. Wallander is off home when Hemberg asks him to look in on a little old lady, owner of a grocery store in a village on Wallender's route home. She had seen someone strange hanging around. When Wallander calls in, he finds her dead, and Wallander is once more in danger.
In story 3 in 1987, it is now DCI Kurt Wallander of the Ystad police. Linda and Mona are off for a two weeks holiday in the Canaries. Wallander is surprised, and didn't know Mona had saved the money. Wallander and Mona's marriage is on the rocks for the usual reason - lack of consideration / irregular police hours. It is only Linda who has been holding Wallander and Mona together, but now Linda wants to drop out of grammar school. The story starts with a passenger in a taxi apparently dropping dead in the back seat - but the passenger had been poisoned. Why had the passenger, a wealthy man, been taking taxi rides to a remote seaside village, and what did he do there all day before calling for a taxi to take him home again.
In story 4 it is 1988, and Mona has left Wallander for a trial separation. She and Linda are now back in Malmo. Linda is 18, and sometimes working as a waitress in Stockholm - otherwise living with her mum, but occasionally visiting Wallander and her grandfather. The police story concerns the death of a respected Ystad photographer with an unusual secret hobby of disfiguring the photos of famous people for a private album. One of the disfigured photos is of Wallander ! Someone has killed the photographer, and the murder is discovered by the cleaner. Wallander and crew have to look for clues in the private life of the photographer. Who had he annoyed enough to want to kill him ?
In story 5 it is 1989/1990 in Ystad, and Wallander and Mona have divorced. Wallander's dad is off by himself to visit Egypt to see the Pyramids. Soon Wallander has to rush out to Egypt to rescue his dad - he had been arrested, attempting to climb the Pyramids. The police story is an interesting one with lots of little stories coming together. Wallander is unsuccessfully questioning wealthy Holm who is suspected of drug dealing, but Holm has to be released. Then a light plane with no markings and no lights crashes in remote countryside. Then two dear old ladies, sisters, who ran a haberdashery are killed when their shop burns down. An autopsy reveals the sisters had been shot in the head. And finally a missing Holm is discovered, dead. Wallander solves the case eventually, and needs a holiday and time to recharge his batteries, but he is woken in the night by the telephone call that opens "Faceless Killers. "
All in all, I thought the separate stories held my interest throughout. It was the same dogged, determined, depressive, prickly, quick tempered lonely Wallander almost from the start, and we share his thinking as he goes over all the clues in his head, over and over again, trying to make sense of it all. Throughout Mankell uses Wallander to ponder what has gone wrong with modern, welfare state Sweden. I liked the book in spite of some apparent inconsistencies.
Finally a note about consistency. I do not like it when authors are inconsistent with time lines, or when characters change personalities to suit the occasion. But I can understand that an author can get get things wrong in a first book and correct later on. In the Inspector Morse books Colin Dexter had Lewis older that Morse in book 1, but younger in the subsequent books ! I guess he had second thoughts - fair enough. I don't really excuse complete changes in character so readily. In Quintin Jardine's Bob Skinner series, we are told that Bob should never have married his second wife Sarah, that he had never really loved her, and then after wife three, when he goes back to Sarah we are told that he never stopped loving Sarah after all. Please ! In 1990, in book 1 of the Wallander series, I recall Wallander as being separated from Mona for three months, but referring to her as his wife, wanting to get back together again, and stories that Linda had tried to commit suicide when 15. That seems to have been forgotten in "The Pyramid". Mankell writes a foreward to this book saying that where there are inconsistencies, this new version is the correct one. I am not impressed. But I guess it's still a great series, and Kurt Wallander is still a great character.
Links to author index and home page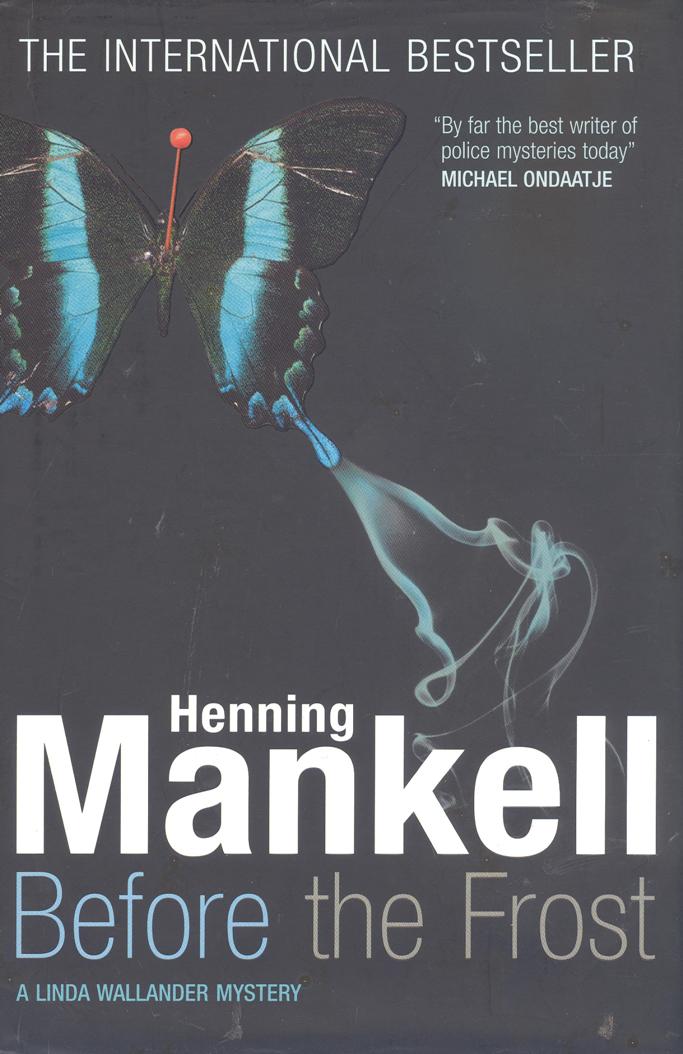 I read this book in August, 2016.
I have just included this book with the ten other Kurt Wallander books (11 including The Pyramid book of short stories) because the book is not only a Linda Wallander book - it also features her father Kurt. It's about 65% Linda, 35% Kurt. I read somewhere that Mankell had intended this book to be the first in a trilogy of Linda Wallander books, but abandoned the plan after the actress playing Linda in the Swedish TV series committed suicide. It's a pity really, because Linda Wallander was an OK, interesting character and her exisence in book form should be independent of any actress in a TV series. On the other hand, it was Henning Mankell's decision, and so that is fair enough.
The book is all about daughter / father relationships - that of Linda and Kurt, but also about Linda's friend Anna and her father. He disappeared years ago, but turns up again, with terrible consequences for Anna and Linda.
The book opens with a religious cult committing suicide / being murdered. Only one person escapes - a man who has now just lost his wife and baby daughter.
Now we join Linda. She has opted to be policewoman, has passed her training with distinction, and decides to work in her home town of Ystad, where her dad Kurt is a DCI. Eventually she will get her own place, but initially she stays with Kurt. They are very alike in temperament - both are short tempered - and sparks fly half the time. But for the other half of their time together, Linda works with her dad at work, and is impressed. He leads his investigation team very well, and is almost charismatic. Linda wants to start work as a cadet in Ystad straight away, but there is no budget to employ her yet, and so, with time on her hands, she looks up two old school friends - Anna and Zeba. Zeba is a single mum with a young son, and all three chums get on very well.
A severed head, and some hands locked together in prayer are found in a wood near Ystad, with a bible nearby. Kurt and his team swing into action, and this is the start of a string of macabre incidents. Anna goes missing, but only Linda is very concerned. Eventually Linda persuades the police to take her worries seriously - Anna's dispappearance may tie in with other disappearances. So Linda is given access to the investigating team - and like her father she has a tendency to bend the rules, and go her own way.
Story wise, it all builds to a great climax, with Kurt having to race to rescue his daughter.
We learn a lot about Linda, about her foul temper, and about her two earlier suicide attempts. Kurt only knows of one attempt. We learn more of Kurt's lonliness - no love interest, his dad dead, and his best friend dying of cancer. Kurt had mistakenly asked Hogland for a date just after the events of the previous book, but rightly, she turned him down. Kurt is now getting quite portly, and is not universally liked at the Ystad police station - his foul temper. Hogland now seems less a fan / friend, and Hogland also takes against Linda. But there is a new recruit at Ystad police station - the young Stefa Lindiman. Stefan and Linda seem to be getting on very well ....... On the plus side, there is less pontificating about the state of Swedish society.
All in all, this is an interesting book. It is a pity Mankell did not write books two and three of the Linda Wallander series. That would have given the author all sorts of possibilities - daughter taking over from a father, perhaps, or even daughter mourning the loss of a sick father. But is was not be to be.
Links to author index and home page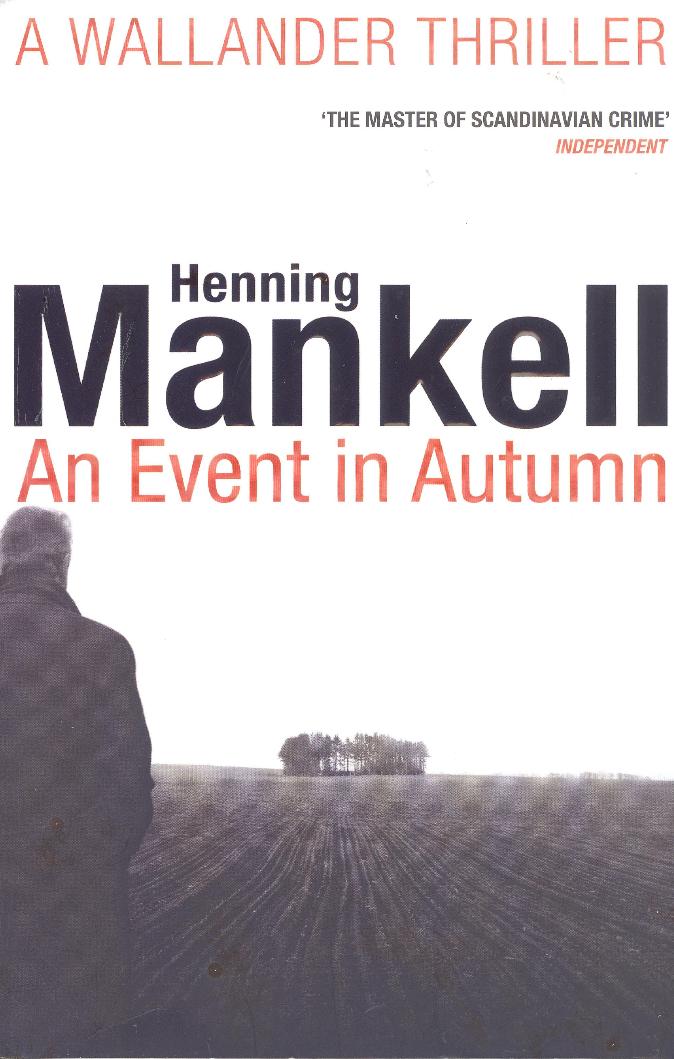 I read this book in August, 2017.
The trouble with insisting on reading book series in the right order is that sometimes I can get stuck in getting hold of some book. I'd probably been looking for this one for a couple of years before I finally found a copy in a charity shop in Colchester. I'd read it a couple of days later.
In an afterword to the book, Henning Mankell tells how he had been approached by someone in Holland. They wanted to give away a free book with every crime novel sold, and wanted Mankell to write such a book. He thought anything to encourage book buying and reading was a fine thing, and so he wrote this story. It's a slim volume of only 150 pages, but it's a good story, and is the penultimate Wallander.
I thought it had a terrific opening chapter that set the scene perfectly. We meet a grumpy, lonely man, who knows that he has had his successes as a policeman, but he is not content - in fact he is mildly depressed. He still lives in his flat. His daughter Linda is temporarily lodging with him until she can move into a flat of her own. They are getting on each other's nerves, but today is a Sunday, and they have agreed not to criticise each other on a Sunday. Kurt needs to find a girlfriend, but doesn't seem to be doing much about it. Linda has a boyfriend - a fellow police officer. Kurt still dreams of getting a house in the country and a dog for company - but so far no success. Again he doesn't seem to be doing anything to achieve this. And now, on this Sunday which is a day when he doesn't need to go to work, he gets a phone call from his colleague Martinson. Kurt is furious at being disturbed, but it's good news. Martinson had been asked to sell a relative's house in the country, and he wants to give Kurt first refusal. And so Wallander is soon looking round the property. It's been vacant for some while, needs renovation and the garden is overgrown, but it seems it would suit Wallander. Whilst looking round the garden he had stumbled on something under a pile of leaves - some rake he thought. But when he came to drive off, something caused him to hesitate. Something was preventing him from leaving. What was it he had stumbled over ? In short, it was the hand of a buried corpse. Soon Wallander finds another buried body. They were a man and a woman, and both had been murdered some 50 odd years ago. And so begins a story very short on clues, with a lot of painstaking work, and a few dead ends before the climax where Mankell almost gets himself killed.
It's a little gem of a story, but not too little for Mankell to do his usual musings about the state of the country and the defects in Swedish society. There is a lot of musing too about growing old. And father and daughter for all their bickering care very deeply for each other.
There is a second afterword to this book when Mankell writes about Wallander - how he got his name, how he was born in the same year as the author (1948), how he admits to inconsistencies in the story, how and why the series began, how it ends, and what might happen to Wallander next. In short it sets up the final book in the series - The Troubled Man.
It's a classic series .
Links to author index and home page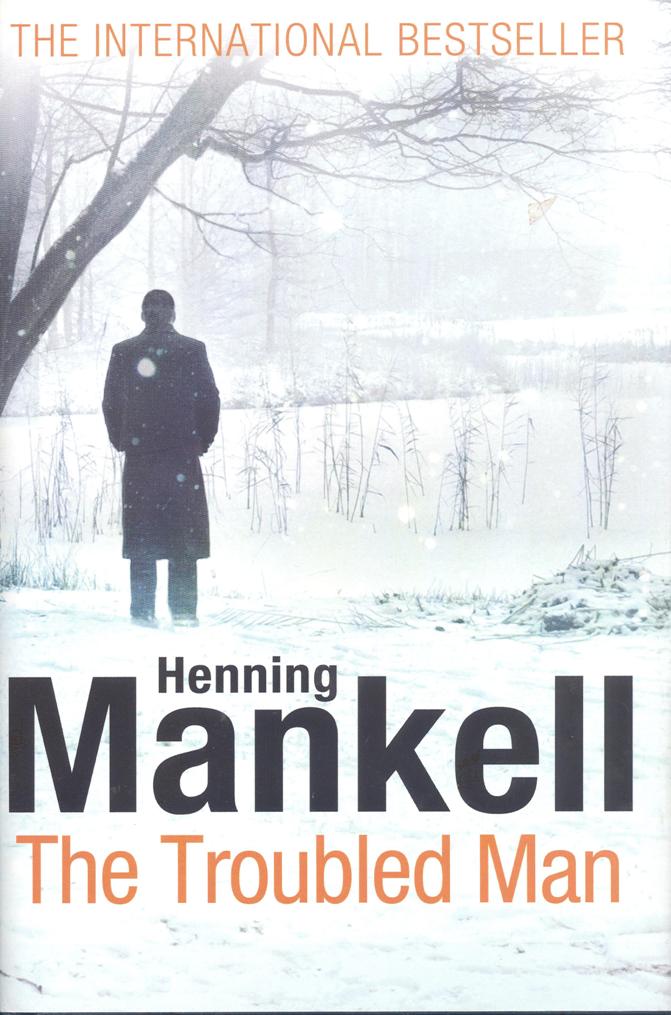 I read this book in September, 2017.
Now we have come to the last book in the series. It's been a bleak series, with almost no humour whatsoever. I have mentioned before that there are a lot of similarities between Wallander and the original Martin Beck series of the 1960s. One of the Beck authors, Maj Sjowall criticised Mankell for not having enough light and shade in his books. She is correct of course, but we must allow Mankell to write his books the way he wants to. Once you become used to the bleakness it's not too bad. Sometimes an author has a love hate relationship with his main character, and even kills him off. I have deliberately not read the last book in the Inspector Morse series for this reason. Somehow or other I sort of knew how the Wallander series would end - there have been lots of hints about is fear of growing old, and forgetfulness - but yet I have still read this book. Are there worse fates than death ?
The previous book in this series was really The Pyramid of 1999 - if we ignore the Linda Wallander book, and "An Event in Autumn", a mini book to be given away free. It's now 10 years later in real time, and Mankell has to bring Wallander's life story up to date. Wallander finally bought his house in the country, and he even bought the dog he has been talking about - Jussi. His daughter Linda is living with her financial trader partner Hans von Enke, son of Hakan and Louise von Enke, and Hans and Linda have a daughter Klara - Kurt's beloved granddaughter. Kurt is still a policeman at the same rank in the same police station - in that respect life seems to have stood still for him. But most of his colleagues are no longer there, and one by one those he knew seem to be dead and forgotten. Kurt is forgetting a lot of things - he has worrying episodes of total memory failure where he has to stop until he remembers who he is, and where he is. He does not really seak medical help - he fears getting confirmation of early symptoms of the dreadful Alzheinmer's disease. Wallander is only in his 60s now, but he seems much older. On the one hand, he is an old, embittered man, lonely, and regretful. On the other hand he is still a fine detective. Overall, its a bleak picture. We also get curtain call appearances from Mona, Kurt's former wife, and Baiba, the love of his life which came to nothing. To add to the bleakness Mona is an alcoholic, and Baiba is dying with cancer.
It's an interesting story of Wallander, a gifted determined policeman, caught up in a possible spy story. In spy stories nothing is as it seems / who is the spy working for? In the catch up tale of Wallander's life we are told of Wallander attending a dinner party at Linda's new in-laws - Hagen and Louise. Hagen is a retired senior Swedish naval officer, a submarine commander. He takes Wallander aside and tells him of a strange tale of the time in the 1980's when the Swedish navy found a Russian submarine too close to the Swedish coast. Hagen wanted to force the submarine to the surface and have the Russians caught red handed. Instead orders came from on high for the Swedish navy to redeploy elsewhere - and so the submarine was effectively allowed to escape. Why, who took the decision, what or whom was on board the Russian vessel ? Hagen would not let the matter drop, and even gate crashed the prime minister, but never got satisfaction and became persona non grata. Why was Hagen confiding in Wallander? Was is because someone in the street outside was stalking Hagen ? Certainly Hagen was troubled - the "Troubled Man" of the title.
Next Hagen disappears - he went jogging as usual on his normal route, but no one saw him, and he never came home. Its a real mystery, Linda and her partner are upset, and Wallander decides to try to solve the mystery - taking leave to do so. He finds the policeman officially in charge of the case to be a good, old school officer and very helpful. Soon Louise also goes missing, and eventually is found dead - possibly murdered by a strange cocktail of iron curtain drugs. Secret tapes are found in Louise's handbag. Was she the mystery spy passing on copies of Hagen's papers. Did Hagen know it was Louise, did Louise know that Hagen knew her secret ? And what is the relevance of Wallander finding that Linda's husband had a sister he knew nothing about - a sister visited by Hagen, but never Louise. And so it goes. Wallander cannot make sense of it all. Nothing fits. Is he looking at things the wrong way round?
Also in the mix we have the author's thoughts about Sweden losing its way, society changing for the worse, etc. The story is gripping, extremely well told, and comes to a thrilling climax. And then we have an Epilogue - what was life to have in store for Wallander. A bleak future indeed.
It's Mankell's final Wallander story, and a fitting end to the tale. It would be rediculous to read the series and not read this final book. Perhaps I should read the final Morse book too ?
Links to author index and home page