Iain's Leisure Reading
This series of books is one of those covered in Following the Detectives - real locations in Crime Fiction, &nbsp - q.v.
I came across the first and several of the Inspector Montalbano books in a charity shop, and, always on the look out for something new to read, I thought I would give them a go.
Andrea Camilleri was born in 1925 in Porto Empedocle in Sicily, and extraordinarily started to write a famous series based on his birth place, but 69 years later. In his writing he called the place Vigata - and in 2003 Porto Empedocle renamed itself Porto Empedocle Vigata, presumably to cash in on the tourist trade. When he was 19, young Camilleri studied at the local Faculty of Literature, but left without graduating - already having published some poems and short stories. He studied stage and film direction from 1948 to 1950, and then earned a living as a director. In 1977 he returned as a teacher to the Academy of Dramatic Arts, holding the chair of Film Direction for the next 20 years. He wrote his first novel in 1978, but mostly gave up writing novels from 1980 to 1992. Nothing he did was as successful at the long, Sicily set Inspector Montalbano series. He joked that Montalbano was the ultimate character assassin - Camilleri felt compelled to respond to the demand for more and more Montalbano stories that he never got round to write about other characters.
The name Montalbano was a homage to another Italian writer, Manuel Vazquez Montalban, from whose fictional detective series Camilleri took inspiration. Camilleri lived in Rome, but wrote about Sicily almost as someone who returns home, and was disappointed in the place. His books capture the despair of Sicily, the amoral politicians, and the endemic corruption. A politician in controlled by a key man, and above him are the Mafia - but Camilleri is determined not to write about the Mafia, nor give them any glory. Inspector Montalbano is a clever, crafty, charming, realistic, honest policemen who does the best he can. He loves his food. There is a lot of humour in these books. The Montalbano books have sold in their millions, and Inspector Montalbano has featured in several TV series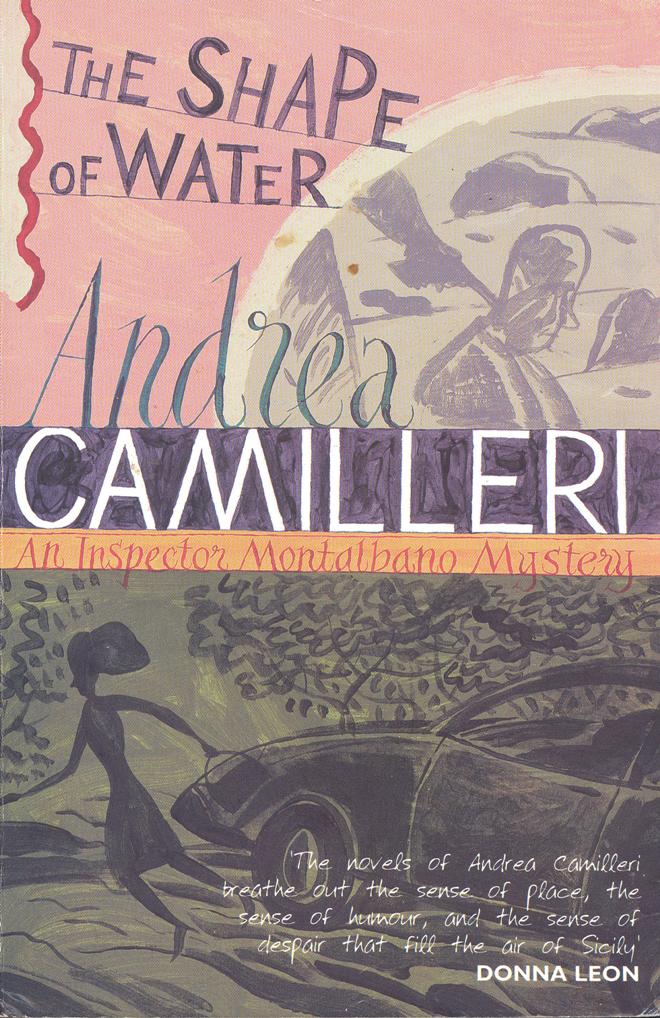 I read this book in February, 2018.
It's always exciting to start to read new series, especially a famous one that has sold millions of books. This is book one in the Inspector Montalbano series which is set in Vigata, a fictional seaside town in Sicily - Vigata being based on the Sicilian town of Porto Empedocle where Andrea Camilleri was born in 1925. Montalbano is a well respected local police inspector who knows everyone, has lots of friends and sources of information, and is well used to navigating his way through the quirks of local life. We get a picture of a corrupt society, especially the politicians, and above them middlemen, and then the shadowy Mafia. Montalbano has a girlfriend Livia who lives in Italy. Livia and Montalbano keep in touch by phone, and text, and both look forward to the next time they can meet up. Montalbano is very faithful to Livia, although many try to get him to stray. Anna is a policewoman who tries especially hard. She is the daughter of a friend of Montalbano, and so he has two reasons not to accept Anna's advances. Ingrid, a sexy Scandanavian suspect, wanders round his flat almost naked, but Montalbano tells her to cover herself up. And Montalbano really likes his food, local pasta based seafood dishes. I sort of liked Montalbano, but on occasions he was coarser than I would expect. I think I will reserve judgement.
I thought the story was no better than just OK, but it's book one in the series, let's give the author time to get into his stride. Silvio Luparello is a local big wig who has fingers in lots of pies. Two refuse men find his dead body in a car in the Pastures. It seems he died having sex with some prostitute, but of course this is covered up. The two refuse collectors know to phone the lawyer Risso, the middleman above Luparello before they phone the police, and then they report their findings. One of the refuse collectors also finds a very expensive necklace nearby. To cut a long sub story short, Montalbano ensures the finder gets a substantial cash reward, and makes sure he and his family get of town quickly less the reward is repatriated. The money is needed to get medical treatment for their sick child. So Montalbano bends a few rules to do the right thing.
Everyone wants the Luparello case closed as soon as possible - its a straight forward heart attack. And so a succession of worthies phone Montalbano to tell him to get a move on. Montalbano agrees that it will end up as death by natural causes (and so it proves), but it all seems too obvious and Montalbano asks for and is given two days to work on the case. Why would someone as rich as Luparello ever go to the Pastures with a prostitute - he had a secret cottage for such liasons ? And so we learn the back story, and a further sub plot where Ingrid seems to be being set up, etc. It all ambles along, Montalbano eats some nice meals, there is a touch of humour here and there, some coarseness, and it all ends up where it started. I don't like endings where Montalbano has to explain to the readers what it was all about via a concluding summary report to his chief, the Commissioner. It's just like a meeting in the drawing room of a lonely country house for the murderer to be exposed in old fashioned detective fiction.
All in all, I'm a bit luke warm on this series, but it's early days.
Links to author index and home page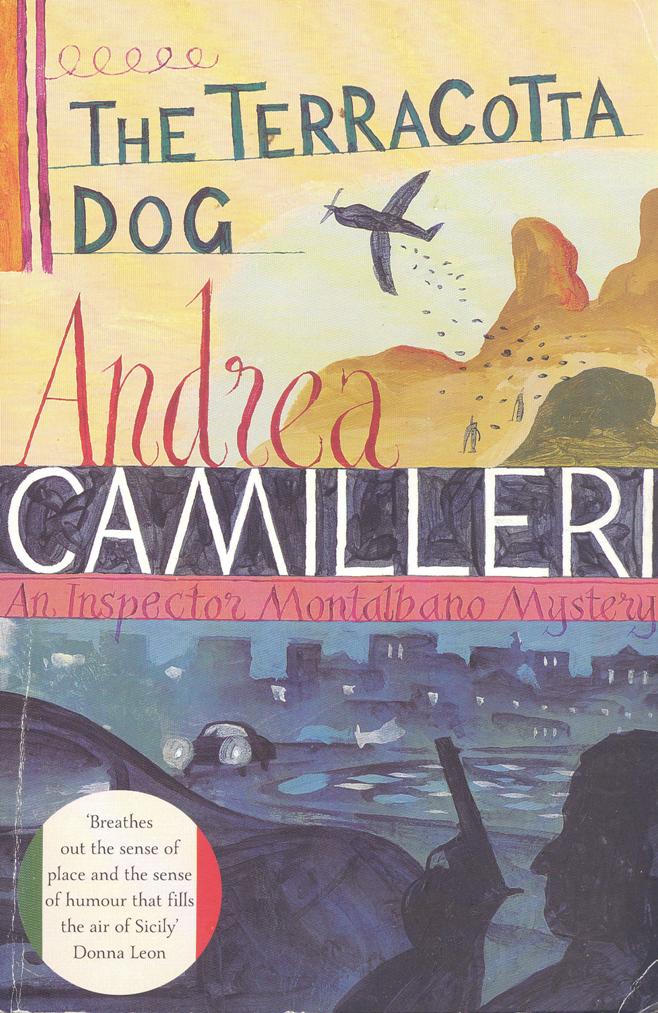 I read this book in February, 2018 whilst on holiday in Sydney.
This is book two in Andrea Cammilleri's series about the Sicily based DI Salvo Montalbano. It's a series that has not yet entrapped me. Perhaps it's just jet lag, but I kept falling asleep reading this book, newly arrived in Sydney. It's a famous book series that sells itself on its sense of place, and droll humour - and it does deliver on these promises. We get a picture of a slow paced way of life where most of Montalbano's police colleagues are made out to be imbeciles, and most politicians are corrupt. The police are full of moles - so no plan to attack the mafia, say, could ever be kept secret, and so all plans fail before they start.
I quite like the Montalbano character - warts and all. At least he is an honest man - is this a rare thing in Sicily ? I was reminded of the Hamish Macbeth Series. Both characters love their home village / town, and both go to great and cunning lengths to avoid further promotion (and probable transfer elsewhere ).
Montalbano gets shot in this story, and his second in command runs things in his absence. Things go back to their old sleepy ways when Montalbano is away. Camilleri comments that Montalbano attracts big cases, just as some people attract bad luck. All fictional detectives seem to attract big cases - but I hadn't thought about it this way. Poor Lacey Flint seems to attract misfortune more than most !
The story opens with a Mafia boss asking Montalbano to capture him and arrest him - he wants to be locked away safely, but can't hand himself in and lose face. Sadly of course, the tentacles of the Mafia are everywhere, and the arrested boss gets a bullet anyway. Camilleri writes with humour about Montalbano's colleagues keystone cops antics in arresting the Don. If it wasn't a set up, they would all have been killed.
The Terracotta Dog is guarding the skeletons of 2 young lovers found in a sealed up cave by Montalbano. They were killed in war time 1940s, and amazingly Montalbano identifies the bodies, and gets a central character to return to Sicily using great cunning, trickery, and a lot of publicity.
Otherise life and Montalbano go their own sweet way. Montalbano loves his food, loves his girlfriend of long standing Livia who visits from the mainland, is still good friends with Ingrid (of book 1), and is chased after by a police colleague Anna, etc, etc.
Perhaps the series will end up growing on me, but I can't say that, apart from Montalbano himself, I relate to, or care much about these characters yet, nor am I impressed by Sicily. But I will read on, and we will see.
Links to author index and home page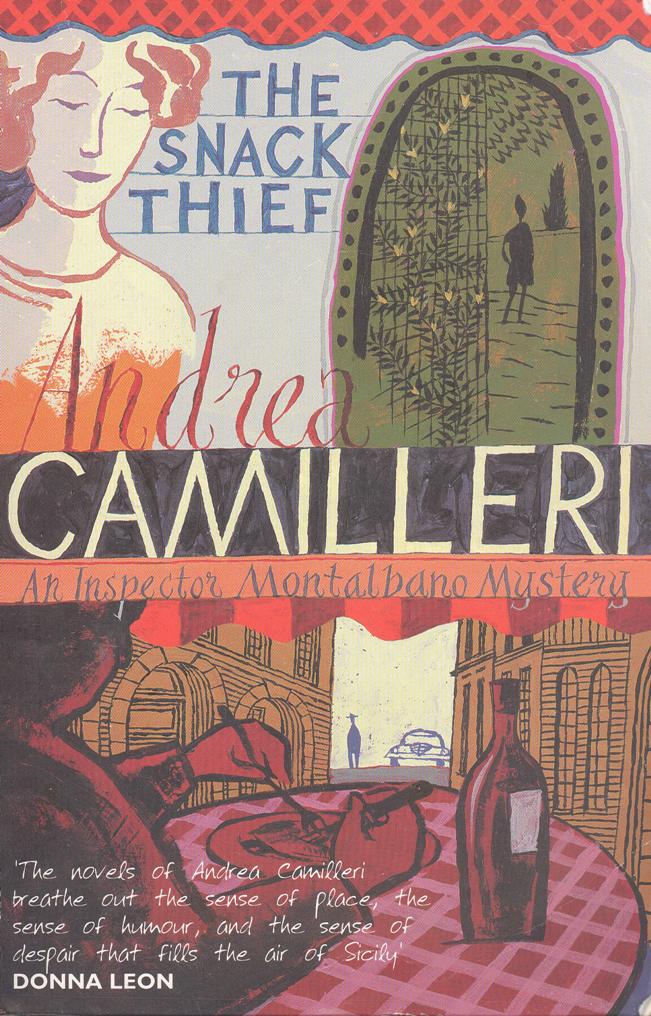 I read this book in March, 2018 whilst on holiday in Sydney.
This is book three in Andrea Camilleri's Inspector Montalbano series set in Sicily. Like Hamish Macbeth, Montalbano lives in dread of promotion - and transfer away from his beloved Vigata.
I am sort of slowly coming to appreciate why this is such a popular series. Corruption is rife, almost all the politicians are rogues, but somehow the people manage to navigate a way through all these difficulties. Montalbano himself is not always the most sympthetic of charaacters. He spends a lot of his time insulting his hapless colleagues, and there is a lot of back biting. But they are not all the idiots he takes them for, and when he needs an act of friendship he is not disappointed.
In the story there are two deaths - apparently not related, but we shall see. An Italian fisherman is killed by a Tunisian patrol boat, and an old, retired businessman called Lapecora is stabbed to death in his apartment lift. Although retired, Lapecora still rented his office accommodation, and went there Monday / Wednesday / Friday. A beautiful young house cleaner Karim was the attraction. Karim also had a more lucrative sideline as a prostitute. The snack thief is her son Francois who is starving when his mum goes missing, presumed dead - he has to steal food to survive.
It's a lot later in the story, but eventually Montalbano decides to adopt orphan Francois, but first he and his girlfriend Livia will have to get married.
It's sort of droll humour all the way through, and a series of devine meals (a cook was given a miraculous gift by a vision) for Montalbano to relish. The Italian Secret Sevice also get involved in this tale. Montalbano takes great risks, but knows just how far to push it.
Montalbano's honest boss the Commissioner is to retire one year early. We will need to see who replaces him.
Livia surprised herself and Montalbano with the maternal instincts stirred up when she helped Salvo Montalbano hide and take care of young Francois. We will need to read on to see if it is to be a case of marriage and happy families to be.
Links to author index and home page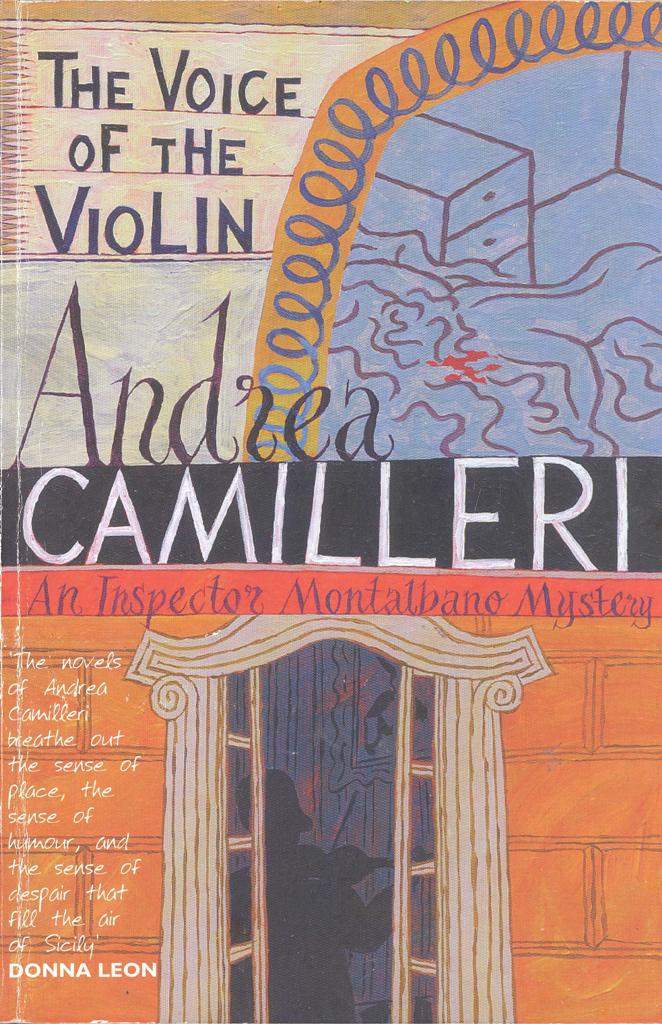 I read this book in June, 2018.
This is book four in the Inspector Salvo Montalbano series, set in Sicily. Book three ended with Montalbano and his girlfriend Livia besotted with young Francois, wanting to adopt him, and preparing to get married. Now it's six months later. There are problems with the adoption papers, and Montalbano's friend the commissioner has retired, and is no longer around to smooth over the paperwork and take care of the bureaucracy. We can still get married says Livia. Montalbano invents a lightening storm, and hangs up.
Francois is being loooked after by the sister and her husband of a friend of Mantalbano on a remote farm. Francois loves it there, has two new brothers, and has bonded with his new family. But he has a recurring nightmare - that Montalbano will come and take him away. Montalbano is upset, but realises that children are not possessions to be moved here or there. The boy must be allowed to decide. Livia, on learning of the situation, thinks it is a trick to get cheap labour for the farm, and that Montalbano does not care. She flies to Sicily secretely and is distraught to hear it from Francois himself. She wants to fly back without even seeing Montalbano, but is persuaded to see him. Never once does she consider that Montalbano might be just as upset as she is. This lack of understanding is not a good basis for a marriage. Marriage is off, at least for now.
The main story is about a beautiful woman, Lucia Licalzi, the young wife of an older business man in Bologna, whose car is crashed into by Montalbano's crew. They leave a message on the windscreen, but no one contacts the police. Montalbano investigates, breaks into Lucia's house, and finds her naked and dead, murdered on a bed in the house. Montalbano has to leave , get a friend to phone the police with an anonomous tip off, and then investigate officially and rediscover the body.
Although Montalbano starts the investigation, there is a new commissioner in charge who dislikes Montalbano - the feeling is mutual - and so Montalbano is taken off the case. Everyone is incensed except Montalbano There is a lot of politics and trickery, and corruption, but eventually Montalbano gets the case back again, having seen off his rival. Lucia had been trying to raise money to finance her lover's gambling. Soon we discover the meaning of the title - i.e. the violin.
All in all, it's a good story, and a good read with lots of humour. The idiot member of the Montalbano team, Caterella, who is not even capable of answering the phone and taking messages, is sent on a computer training course, and turns into a genius ! Only in Sicily !
Links to author index and home page