Iain's Leisure Reading
This series of books is one of those covered in Following the Detectives - real locations in Crime Fiction, &nbsp - q.v.
I came across the first and several of the Inspector Montalbano books in a charity shop, and, always on the look out for something new to read, I thought I would give them a go.
Andrea Camilleri was born in 1925 in Porto Empedocle in Sicily, and extraordinarily started to write a famous series based on his birth place, but 69 years later. In his writing he called the place Vigata - and in 2003 Porto Empedocle renamed itself Porto Empedocle Vigata, presumably to cash in on the tourist trade. When he was 19, young Camilleri studied at the local Faculty of Literature, but left without graduating - already having published some poems and short stories. He studied stage and film direction from 1948 to 1950, and then earned a living as a director. In 1977 he returned as a teacher to the Academy of Dramatic Arts, holding the chair of Film Direction for the next 20 years. He wrote his first novel in 1978, but mostly gave up writing novels from 1980 to 1992. Nothing he did was as successful at the long, Sicily set Inspector Montalbano series. He joked that Montalbano was the ultimate character assassin - Camilleri felt compelled to respond to the demand for more and more Montalbano stories that he never got round to write about other characters.
The name Montalbano was a homage to another Italian writer, Manuel Vazquez Montalban, from whose fictional detective series Camilleri took inspiration. Camilleri lived in Rome, but wrote about Sicily almost as someone who returns home, and was disappointed in the place. His books capture the despair of Sicily, the amoral politicians, and the endemic corruption. A politician in controlled by a key man, and above him are the Mafia - but Camilleri is determined not to write about the Mafia, nor give them any glory. Inspector Montalbano is a clever, crafty, charming, realistic, honest policemen who does the best he can. He loves his food. There is a lot of humour in these books. The Montalbano books have sold in their millions, and Inspector Montalbano has featured in several TV series.
Sadly Camilleri died in July 2019 at the age of 93.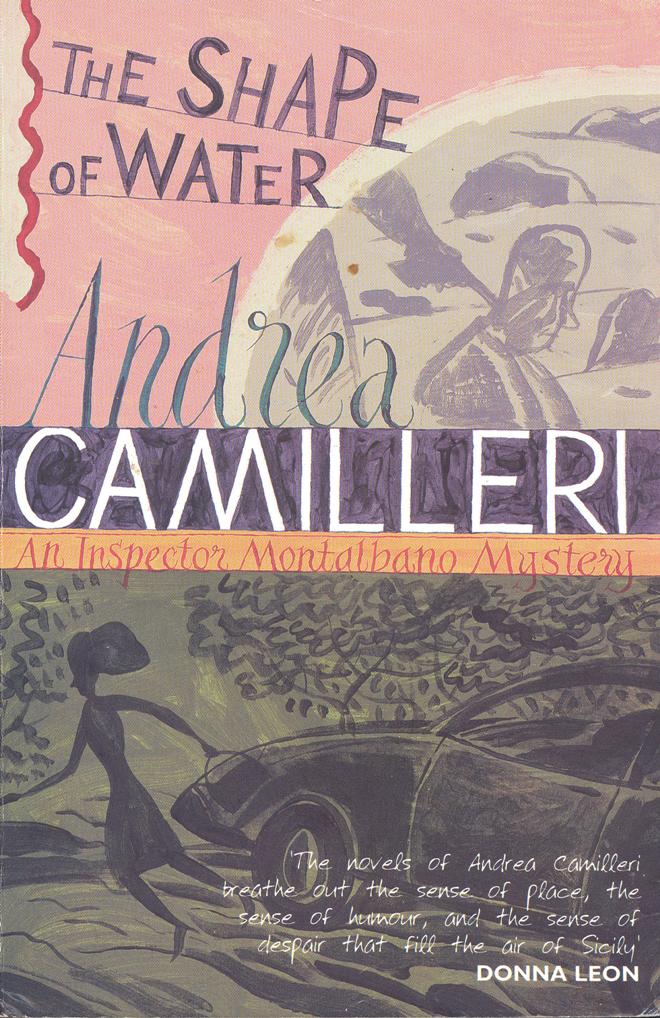 I read this book in February, 2018.
It's always exciting to start to read new series, especially a famous one that has sold millions of books. This is book one in the Inspector Montalbano series which is set in Vigata, a fictional seaside town in Sicily - Vigata being based on the Sicilian town of Porto Empedocle where Andrea Camilleri was born in 1925. Montalbano is a well respected local police inspector who knows everyone, has lots of friends and sources of information, and is well used to navigating his way through the quirks of local life. We get a picture of a corrupt society, especially the politicians, and above them middlemen, and then the shadowy Mafia. Montalbano has a girlfriend Livia who lives in Italy. Livia and Montalbano keep in touch by phone, and text, and both look forward to the next time they can meet up. Montalbano is very faithful to Livia, although many try to get him to stray. Anna is a policewoman who tries especially hard. She is the daughter of a friend of Montalbano, and so he has two reasons not to accept Anna's advances. Ingrid, a sexy Scandanavian suspect, wanders round his flat almost naked, but Montalbano tells her to cover herself up. And Montalbano really likes his food, local pasta based seafood dishes. I sort of liked Montalbano, but on occasions he was coarser than I would expect. I think I will reserve judgement.
I thought the story was no better than just OK, but it's book one in the series, let's give the author time to get into his stride. Silvio Luparello is a local big wig who has fingers in lots of pies. Two refuse men find his dead body in a car in the Pastures. It seems he died having sex with some prostitute, but of course this is covered up. The two refuse collectors know to phone the lawyer Risso, the middleman above Luparello before they phone the police, and then they report their findings. One of the refuse collectors also finds a very expensive necklace nearby. To cut a long sub story short, Montalbano ensures the finder gets a substantial cash reward, and makes sure he and his family get of town quickly less the reward is repatriated. The money is needed to get medical treatment for their sick child. So Montalbano bends a few rules to do the right thing.
Everyone wants the Luparello case closed as soon as possible - its a straight forward heart attack. And so a succession of worthies phone Montalbano to tell him to get a move on. Montalbano agrees that it will end up as death by natural causes (and so it proves), but it all seems too obvious and Montalbano asks for and is given two days to work on the case. Why would someone as rich as Luparello ever go to the Pastures with a prostitute - he had a secret cottage for such liasons ? And so we learn the back story, and a further sub plot where Ingrid seems to be being set up, etc. It all ambles along, Montalbano eats some nice meals, there is a touch of humour here and there, some coarseness, and it all ends up where it started. I don't like endings where Montalbano has to explain to the readers what it was all about via a concluding summary report to his chief, the Commissioner. It's just like a meeting in the drawing room of a lonely country house for the murderer to be exposed in old fashioned detective fiction.
All in all, I'm a bit luke warm on this series, but it's early days.
Links to author index and home page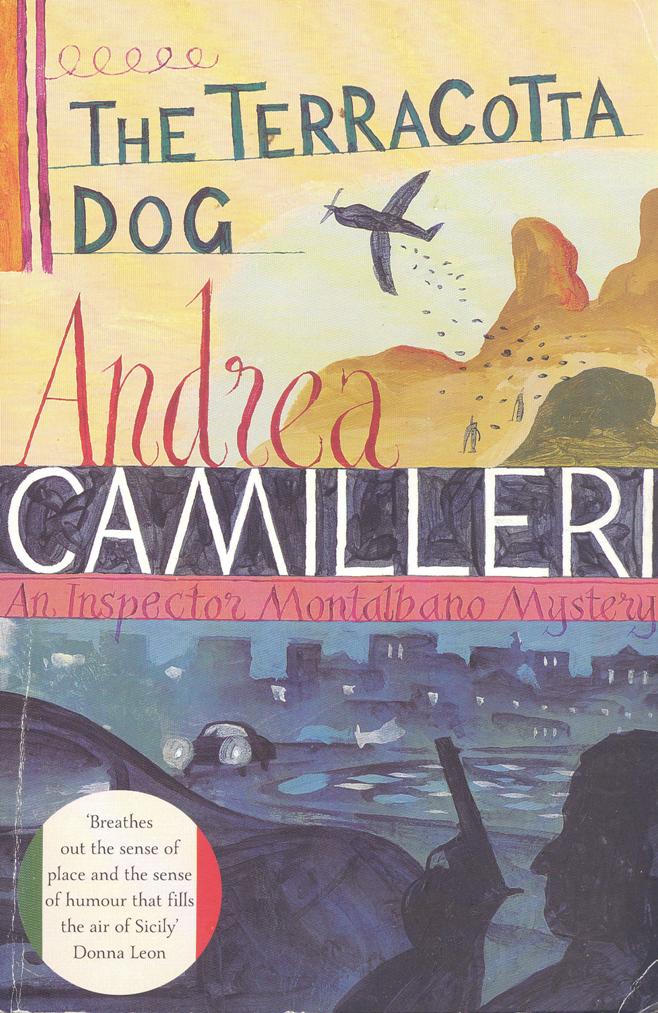 I read this book in February, 2018 whilst on holiday in Sydney.
This is book two in Andrea Cammilleri's series about the Sicily based DI Salvo Montalbano. It's a series that has not yet entrapped me. Perhaps it's just jet lag, but I kept falling asleep reading this book, newly arrived in Sydney. It's a famous book series that sells itself on its sense of place, and droll humour - and it does deliver on these promises. We get a picture of a slow paced way of life where most of Montalbano's police colleagues are made out to be imbeciles, and most politicians are corrupt. The police are full of moles - so no plan to attack the mafia, say, could ever be kept secret, and so all plans fail before they start.
I quite like the Montalbano character - warts and all. At least he is an honest man - is this a rare thing in Sicily ? I was reminded of the Hamish Macbeth Series. Both characters love their home village / town, and both go to great and cunning lengths to avoid further promotion (and probable transfer elsewhere ).
Montalbano gets shot in this story, and his second in command runs things in his absence. Things go back to their old sleepy ways when Montalbano is away. Camilleri comments that Montalbano attracts big cases, just as some people attract bad luck. All fictional detectives seem to attract big cases - but I hadn't thought about it this way. Poor Lacey Flint seems to attract misfortune more than most !
The story opens with a Mafia boss asking Montalbano to capture him and arrest him - he wants to be locked away safely, but can't hand himself in and lose face. Sadly of course, the tentacles of the Mafia are everywhere, and the arrested boss gets a bullet anyway. Camilleri writes with humour about Montalbano's colleagues keystone cops antics in arresting the Don. If it wasn't a set up, they would all have been killed.
The Terracotta Dog is guarding the skeletons of 2 young lovers found in a sealed up cave by Montalbano. They were killed in war time 1940s, and amazingly Montalbano identifies the bodies, and gets a central character to return to Sicily using great cunning, trickery, and a lot of publicity.
Otherise life and Montalbano go their own sweet way. Montalbano loves his food, loves his girlfriend of long standing Livia who visits from the mainland, is still good friends with Ingrid (of book 1), and is chased after by a police colleague Anna, etc, etc.
Perhaps the series will end up growing on me, but I can't say that, apart from Montalbano himself, I relate to, or care much about these characters yet, nor am I impressed by Sicily. But I will read on, and we will see.
Links to author index and home page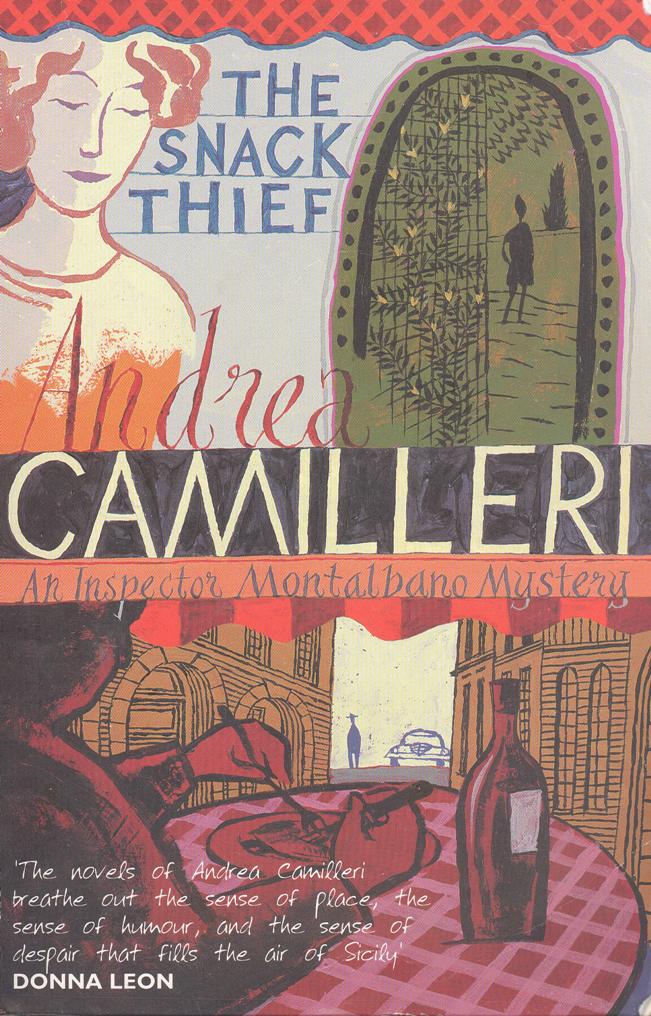 I read this book in March, 2018 whilst on holiday in Sydney.
This is book three in Andrea Camilleri's Inspector Montalbano series set in Sicily. Like Hamish Macbeth, Montalbano lives in dread of promotion - and transfer away from his beloved Vigata.
I am sort of slowly coming to appreciate why this is such a popular series. Corruption is rife, almost all the politicians are rogues, but somehow the people manage to navigate a way through all these difficulties. Montalbano himself is not always the most sympthetic of charaacters. He spends a lot of his time insulting his hapless colleagues, and there is a lot of back biting. But they are not all the idiots he takes them for, and when he needs an act of friendship he is not disappointed.
In the story there are two deaths - apparently not related, but we shall see. An Italian fisherman is killed by a Tunisian patrol boat, and an old, retired businessman called Lapecora is stabbed to death in his apartment lift. Although retired, Lapecora still rented his office accommodation, and went there Monday / Wednesday / Friday. A beautiful young house cleaner Karim was the attraction. Karim also had a more lucrative sideline as a prostitute. The snack thief is her son Francois who is starving when his mum goes missing, presumed dead - he has to steal food to survive.
It's a lot later in the story, but eventually Montalbano decides to adopt orphan Francois, but first he and his girlfriend Livia will have to get married.
It's sort of droll humour all the way through, and a series of devine meals (a cook was given a miraculous gift by a vision) for Montalbano to relish. The Italian Secret Sevice also get involved in this tale. Montalbano takes great risks, but knows just how far to push it.
Montalbano's honest boss the Commissioner is to retire one year early. We will need to see who replaces him.
Livia surprised herself and Montalbano with the maternal instincts stirred up when she helped Salvo Montalbano hide and take care of young Francois. We will need to read on to see if it is to be a case of marriage and happy families to be.
Links to author index and home page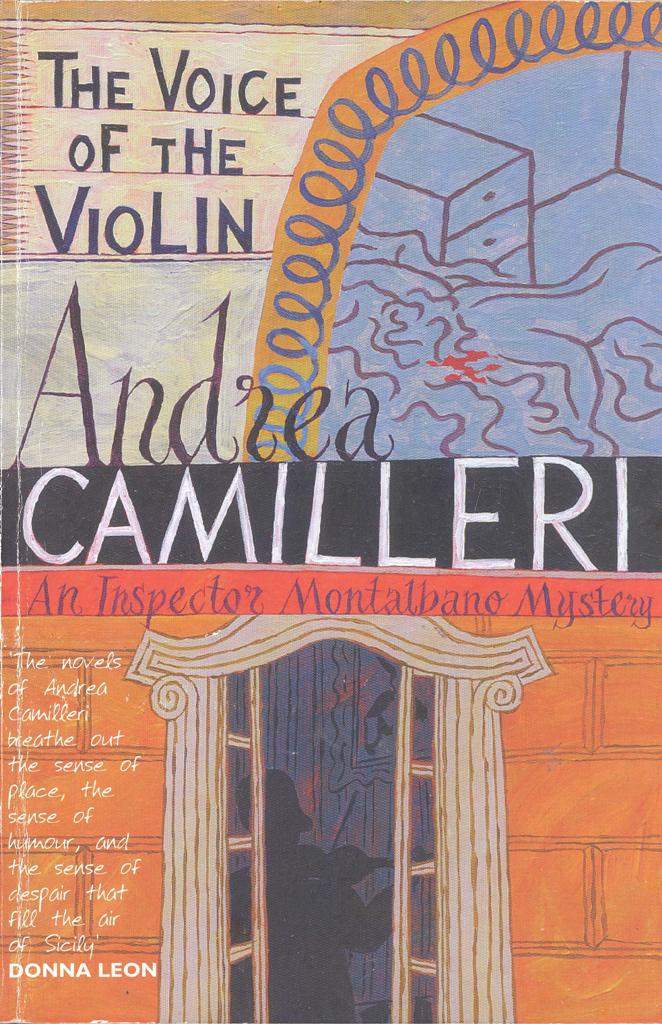 I read this book in June, 2018.
This is book four in the Inspector Salvo Montalbano series, set in Sicily. Book three ended with Montalbano and his girlfriend Livia besotted with young Francois, wanting to adopt him, and preparing to get married. Now it's six months later. There are problems with the adoption papers, and Montalbano's friend the commissioner has retired, and is no longer around to smooth over the paperwork and take care of the bureaucracy. We can still get married says Livia. Montalbano invents a lightening storm, and hangs up.
Francois is being loooked after by the sister and her husband of a friend of Mantalbano on a remote farm. Francois loves it there, has two new brothers, and has bonded with his new family. But he has a recurring nightmare - that Montalbano will come and take him away. Montalbano is upset, but realises that children are not possessions to be moved here or there. The boy must be allowed to decide. Livia, on learning of the situation, thinks it is a trick to get cheap labour for the farm, and that Montalbano does not care. She flies to Sicily secretely and is distraught to hear it from Francois himself. She wants to fly back without even seeing Montalbano, but is persuaded to see him. Never once does she consider that Montalbano might be just as upset as she is. This lack of understanding is not a good basis for a marriage. Marriage is off, at least for now.
The main story is about a beautiful woman, Lucia Licalzi, the young wife of an older business man in Bologna, whose car is crashed into by Montalbano's crew. They leave a message on the windscreen, but no one contacts the police. Montalbano investigates, breaks into Lucia's house, and finds her naked and dead, murdered on a bed in the house. Montalbano has to leave , get a friend to phone the police with an anonomous tip off, and then investigate officially and rediscover the body.
Although Montalbano starts the investigation, there is a new commissioner in charge who dislikes Montalbano - the feeling is mutual - and so Montalbano is taken off the case. Everyone is incensed except Montalbano There is a lot of politics and trickery, and corruption, but eventually Montalbano gets the case back again, having seen off his rival. Lucia had been trying to raise money to finance her lover's gambling. Soon we discover the meaning of the title - i.e. the violin.
All in all, it's a good story, and a good read with lots of humour. The idiot member of the Montalbano team, Caterella, who is not even capable of answering the phone and taking messages, is sent on a computer training course, and turns into a genius ! Only in Sicily !
Links to author index and home page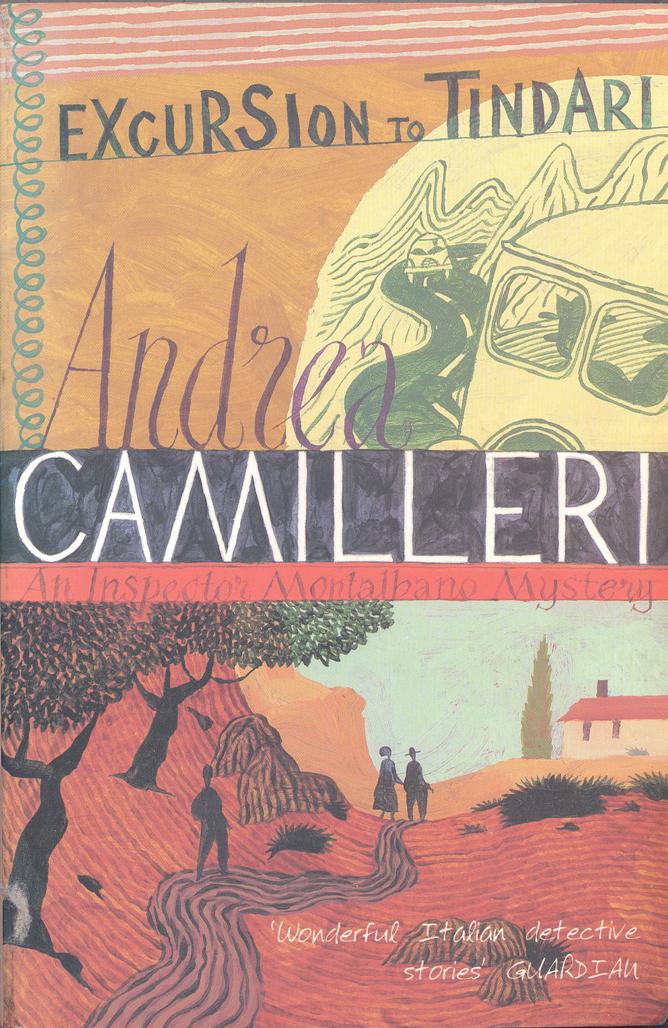 I read this book in July, 2018.
I am quite getting into this series - the adventures of Inspector Salvo Montalbano in Sicily. Sometimes he doesn't have a kind word to say about any of the motley crew that surround him, but in this story, all of a sudden, he is enormously proud of his colleagues who now function as a top rate team. And so, when Mimi Augello is possibly leaving to join a new girlfriend, and transfer away from Vigata, Montalbano is mortified. It's the crack that will destroy his team. Cunningly Montalbano introduces Mimi to a beautiful witness, and asks her to repeat her statement, it works very well - and the distant girlfriend / fiance is forgotten.
There are two main plots. A young man is found murdered, his body lying outside his block of flats. This is the same block of flats from where an old, reclusive married couple disappeared. They went on an organised bus trip to neighbouring Tindari, sat separately at the back of the bus, spoke to no one, got off at a comfort break, and were never seen again. Eventually their murdered bodies are discovered. Now it's two murder investigations - are they connected ? Usually two cases in crime fiction do turn out to be connected.
There is a lot of background story to go through before we eventually discover what the tale is really about. It comes as a surprise to everyone.
These stories are not about the Sicilian mafia, but sometimes they do make an appearance. Here, once again, Montalbano is summonsed to visit a mafia chieftain. Montalbano is to arrest the don's grandson who'll be safer in prison. Things are not as they seem - and Montalbano manages to navigate his way through a very tricky situation. And then, we discover that the three stories are connected.
Livia is still Montalbano's absentee girlfriend, but beautiful Ingrid is in Vigata in the flesh, and is an excellent nurse to an injured Montalbano. Just what happened when Ingrid spent the night with Montalbano is left unclear - including to a confused Montalbano. Was he unfaithful to Livia for the first time ever - we simply don't know ?
There is a lovely ending where two of Montalbano's team turn up to protect their leader's back.
Of course there is a lot about food - mostly the kind of food e.g. seafood that I don't like personally - and a lot of humour. All in all, a good mix, and a very readable story.
Links to author index and home page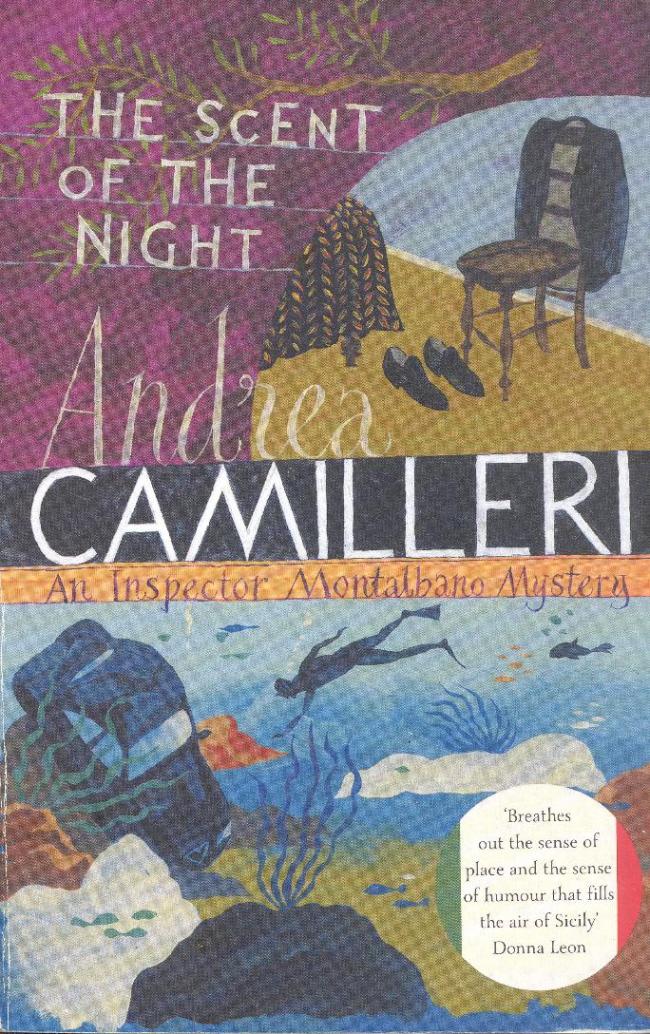 I read this book in September, 2018.
This is book six in the Montalbano series by Andrea Camilleri. For book five I wrote that I was quite getting into the series, but I took a long time to read this book - which is not a good sign. Possibly there were too many other distractions at the time, and reading suffered. Here we meet all the usual crew, and there is quite a bit of back referencing to earlier books, which I do like. I also liked the way Montalbano sort of slid into the main story of a financial scam. We first met young Francois in the "The Snack Thief" , and Livia and Montalbano wanted to adopt the boy, but eventually did what was best for the lad - adoption by a sister of one of Montalbano's colleagues, and a life with two new brothers on a farm. There was also Francois's inheritance which Montalbano handed to a lawyer to look after until Francois came of age. The Commissioner heard tales of Montalbano doing an unofficial adoption to a friend, and making off with the lad's inheritance, and thought this an ideal opportunity to attack Montalbano. However everything was above board, and eventually the commissioner had to admit defeat. All this reminded Montalbano that there was an inheritance to tell Francois's new parents about, and then Montalbano was worried sick that the inheritance might be one of many lost in the financial scam. And so, by this long route, Montalbano takes up the case, although it is not his.
The case is a simple case of a Ponzi scheme being run by Emanuele Gargano of Midas Holdings. People invest, this money is used to give 20% dividends to previous investors, more people join to get the impossibly high returns, and Gargano, having amassed considerable funds, disappears before paying out the next dividend. The police inspector in official charge of the case thinks that Gargano cheated someone from the mafia, and so was eliminated. Strangely, Gargano's secretary Mariastella refuses to even contemplate that her missing boss might be a crook. She pays the office rent, goes to work as usual, and expects Gargano to walk through the door any day. Of course, she is completely wrong - and just how deluded she is, is only learned in a good twist at the end of the book. I though it was going to be another unsolved case until Montalbano stumbled on the solution at the very end.
There is a lot of background story, and a lot of humour - Montalbano shrinks a sweater bought for him by Livia, tries to hide it, but fails. Usually Livia and Montalbano spend their time quarrelling, but there is nice passge where we see the best of Montalbano consoling a tearful Livia, upset following her surprise visit to see Francois, and lamenting the son they never adopted. It's the first time I had seen evidence of any true bond between Montalbano and Livia, and it was touching.
Of course, there is a lot about food, and all the epic meals Montalbano enjoys in unlikely places. Montalbano also seems a bit more tolerent of his motley crew - he seems to be mellowing, (sometimes).
All in all, a typical outing for Montalbano, and the book was OK, really.
Links to author index and home page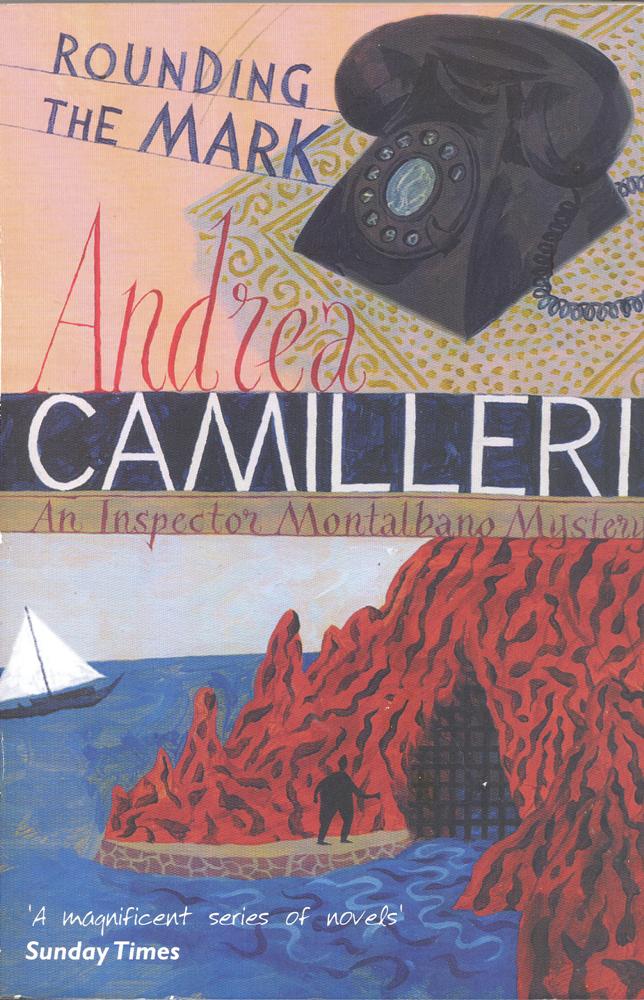 I read this book in October, 2018.
This is book seven in the Inspector Montalbano series by Andrea Camilleri, and it's another worthy outing for Montalbano and all his crew - colleagues Augello, Mimi, Fazio, and the idiot Catarella, Livia, his distant girlfriend, Ingrid, present and a constant temptation, and Adelina, his long suffering cook / housekeeper.
This book opens with Salvo Montalbano in deep despair. It fills all the news that corrupt policemen under the influence and control of malevolent politicians, have beaten up innocent protesters, and failed in their cover up efforts. All police suffer the backlash, and even in Vigata graffiti is daubed on the police station walls. Montalbano is not corrupt, and his crew are as honest as the day is long - but still they get called pigs. It's not fair. Montalbano decides to pack it all in, tells Livia, and makes an appointment to see the commissioner to hand in his notice. Luckily the commissioner is away for a few days, and a lot can and does happen in a few days.
We are then introduced to two plots which will obviously turn out to be connected. Firstly, whilst out for a swim, Montalbano comes across a floating corpse, and with great difficulty, gets it ashore. Later the pathologist, who is going off on holiday, takes Montalbano aside to tell him that he thinks the victim was murdered - althought the assistant pathologist who will do the autopsy will not say so on the report. In the second plot Montalbano happens to be present when some police colleagues escort some illegal immigrants off a rescue craft. A young boy runs off, trying to escape, but runs up a blind alley. Montalbano identifies himself to the police, and says he will get the boy. The boy trusts Montalbano, and takes his hand. Salvo, thinking he is doing the right thing, hands the boy over to his wailing, and injured, "mother" who is being helped into a waiting ambulance. Why is the boy not rejoicing ?
There is quite a lot written about the wretched condition of those persecuted abroad, starving and hungry , or fearful for their lives. They make a perilous crossing to Italy in wave after wave of despair. Camilleri writes movingly of their plight. His answer is easy - their need is obvious, let them all in, he says. Sadly though, I fear there are too many, although Camilleri would not agree. Anyway, we have introduced the subject of illegal immigrants, and it turns out that in this story, plots one and two, we are dealing with child trafficking. The children are valuable commodities for paedophiles, or for spare part surgery. Montalbano vows to do all he can to catch the vile people behind these crimes. Later we will see how Montalbano reacts when the body of the young lad whose hand he took, turns up the victim of a hit and run "accident." It was not his "mother" that Salvo handed the boy over to. Montalbano is horrified at what he has done, it is too late to help the young boy, but he can catch those responsible, and so the story unfolds.
In Montalbano's private life the Salvo / Livia / Ingrid set up is intriguing. Livia is seldom in Vigata, she and Salvo keep in touch by phone. But Ingrid is more than beautiful, and there is even an episode where she sleeps naked in Montalbano's bed. He gets in beside her, intending only to get some sleep, but staggers away again and sleeps on the couch. Is this going to be a running joke, that somehow Salvo will remain faithful to an absent Livia ? As in all these books, we get lots and lots about food - the gourmet meals that make life worthwhile for Salvo Montalbano.
All in all, a good plot, a well written story, and a book I enjoyed reading. Need I add, Montalbano does not hand in his resignation - but did we ever think he would ?
Links to author index and home page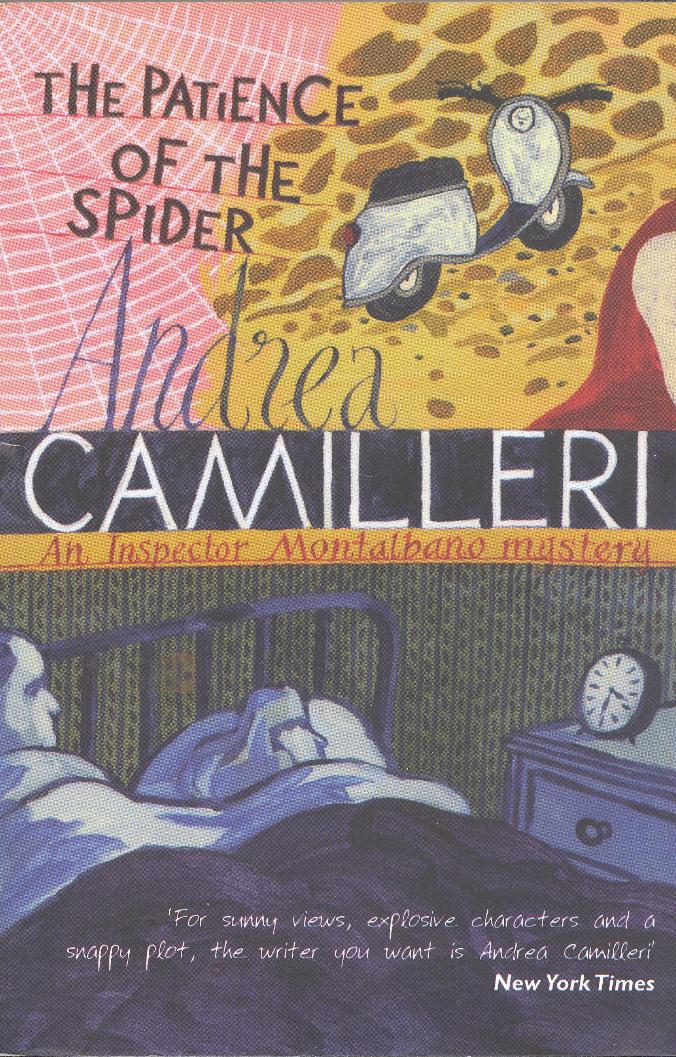 I read this book in January, 2019.
This is book 8 in the Inspector Montalbano of Sicily series by Andrea Camilleri. The book opens with Salvo Montalbano on sick leave from the Vigata police. He had previously been shot in arresting a drug dealer. He was wounded at 03:27 am, and now, some weeks later, he wakes regularly at that time, and relives the dreadful events when he lay there listening to the doctors discussing whether he would live or die. His morbid thoughts are now of death - his death. Recently he had come into a small inheritance - enough to buy a house in Marinella, and have something set aside for the future. He would leave the house to Livia, who had been staying with him for the past few weeks to help him convalesce. He would also leave enough to buy a car to Francois, who is almost his son. And to the idiot policeman Caterella (who worships Montalbano and whom Montalbano now tolerates) he would leave his father's watch.
Anyway, to the story. Montalbano is called in from sick leave to advise on a kidnap case. Beautiful 20 year old Susanna Mistrella has not returned home, and her scooter has been found on a side road- not the normal road for her to take on her way home. But why kidnap Susanna ? Her mum was dying, and her father was now poor - he had given away his fortune as a loan to a brother who never repaid it. How could they pay a ransome ? It soon turns out not to be a strange kidnapping , and not entirely for money. Think politics, as usual. Montalbano eventually works it all out - and again puzzles over what to do for the best, i.e. to follow the letter of the law, or to do what he believes is right.
Montalbano and Livia are a strange couple. Apart, they miss each other, together they squabble, and are not sorry when they part, but only then to start missing each other all over again. They are like a curse on each other - bound together by a strange spell.
I thought this was a good, strong story, very readable, and one which I read quickly - always a good sign.
Links to author index and home page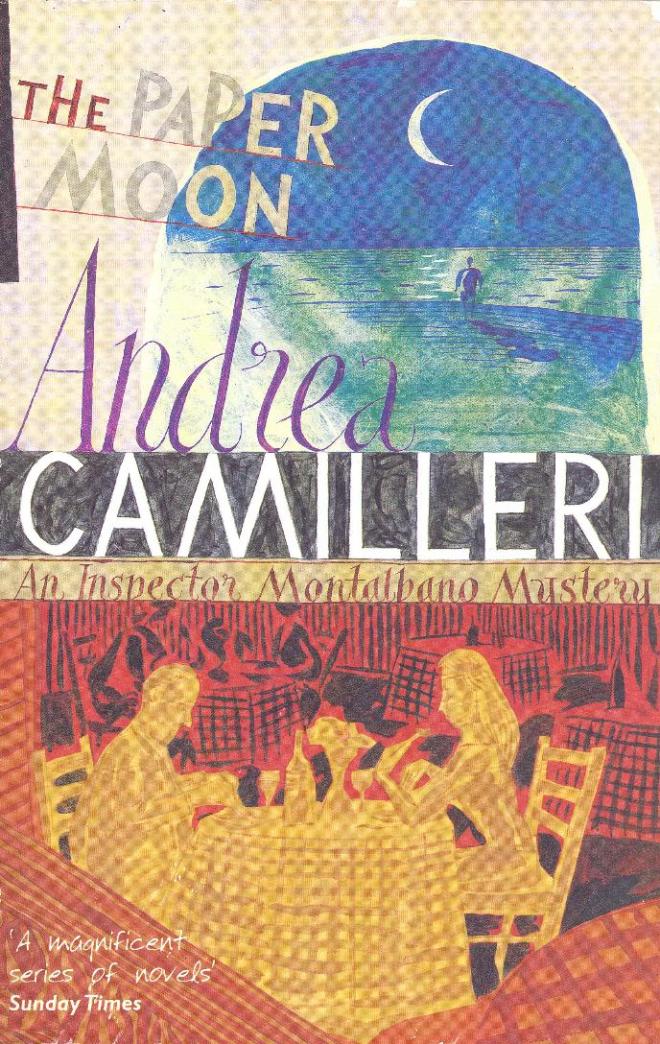 I read this book in January, 2019.
This is book 9 in the Inspector Montalbano series, and all the familiar crew are back. Camilleri's Sicily appears a crazy, corrupt country, and to survive there you have to know the system, and play it. In this story, local politicians have died from taking contamminated cocaine. Everyone knows that they have taken cocaine, but it is officially hushed up. So, even if you caught a drug trafficker, you could not charge him with supply when officially the politicians did not take cocaine ! Any policeman who presses the point will be targeted and dismissed when political party B are next in power. The police are pressed to do something, but what can they do ?
Against this background, Montalbano does his best, but doesn't expect any of his successes to end up in court convictions. What a country !
The main story here is Michela Pardo reporting that her brother Angelo is missing. Michela is good looking, but hides it under frumpy clothes. Angelo's body is found, shot. He had been lavishing expensive gifts on his very, very attractive girlfriend Elana - e.g. sports cars, etc. Where would a medical rep. get enough honest money to do that ?
Michela and Angelo had been very close, even having a joint bank account. How much did Michela know of Angelo's obvious shady dealings ? There are two main suspects for Angelo's murder - his sister and his girlfriend - two beautiful young women who hate each other. It soon turns out that Angelo himself was an evil, corrupt man. All his business secrets are hidden behind layers of protected computer security that Caterella is tasked to decode.
Surprisingly, officially, it's not even Montalbano's case - but everyone knows of the famous Inspector Montalbano, and at the end there is a solution - but of course, not one that will end up in a court of law.
Livia visits Montalbano for three days, and they manage not to quarrel once ! Lovely Ingrid sends Montalbano some salmon in a special sauce. Salvo never used to need an alarm clock, but now he uses one - with much musing on advancing years, and possibilities of memory loss.
The book is just pure farce, but for me, it seems to be losing some of it's charm. I read this book on holiday in an Australian heatwave - maybe it was just too hot to concentrate. I wonder how much of my appreciation of a book depends on the weather ? Snow outside, warm and cosy inside with a good book. That must make some sort of a difference.
Links to author index and home page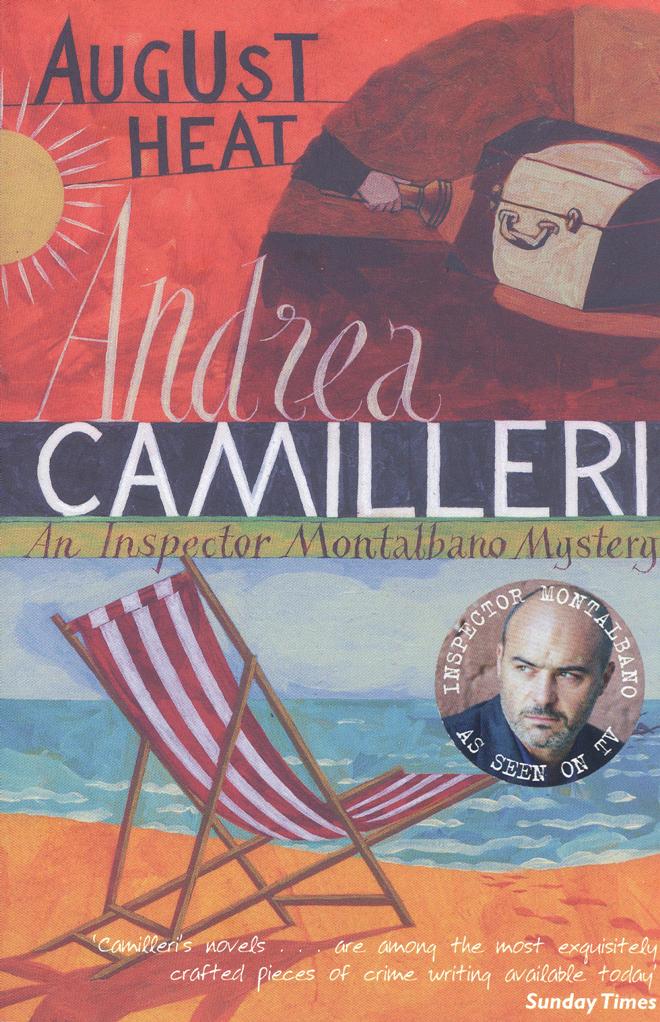 I read this book in February, 2019.
This is book 10 in Andrea Camilleii's Inspector Salvo Montalbano series. The "August Heat" title refers to the extreme heat that grips Sicily in August. It's too hot to walk, too hot to work, almost too hot to think. Maybe it's the extreme heat that leads Montalbano to make a fool of himself over a beautiful young woman whom he imagined would be interested in someone old enough to be her father.
The book opens with Livia arranging to rent a holiday villa near Montalbano, intending to holiday with her best friend, her friend's husband, and their young son Bruno. Everything seems to go wrong at the villa, cockroaches, etc - is it cursed ? The final tragedy is when young Bruno goes missing. Montalbano is the one to finally find Bruno - he had fallen into an illegal basement built below the villa. This was built in defiance of planning regulations, and then buried - no doubt to be later uncovered when a building amnesty might be granted.
As well as finding the young boy, Salvo finds a trunk, and on opening it he finds the dead body of a young girl. He keeps quiet about the body so as not to spoil Livia's holiday - but the story breaks, Livia is furious about the deception, and goes back home with the rest of the house party. She arranges to go sailing with her cousin on his yacht - is she being unfaithful to Salvo to pay him back ?
As part of the farce that makes up a Montalbano story, to get out of an unpleasant task, Salvo tells the sex obsessed public prosecutor that the dead girl had a beautiful twin sister. He just invented this story - so imagine his surprise when he learns that there is indeed a beautiful twin sister - Ariadna. Ariadna, a trainee doctor, seems to fall in love with Montalbano - 30 years her senior. For the first time in these stories Salvo will be unfaithful to Livia (who perhaps is being unfaithful to him). Italian August heat truly drives people crazy !
The main story unfolds - who killed the young girl in the trunk, and can Montalbano go after a man of influence in such a corrupt setting. The story leaves farce and becomes serious towards the end, and Montalbano realises he has acted / been played like an old fool. In short, it's not the usual ending.
Much of Camilleri's books are a powerful critique of the corruption in Sicily. I liked the part where he pays homage to a couple of fellow literary protesters - Maj Sjowall & Per Wahloo - and their Inspector Martin Beck series. Montalbano is reading a detective story about a Swedish couple whose every page is a rage against all that is wrong with Swedish society. I like these cross references - and I like it when a I can pick up what is sometimes only an oblique reference.
All in all, by the end of the book, I thought it was a good story which I enjoyed.
Links to author index and home page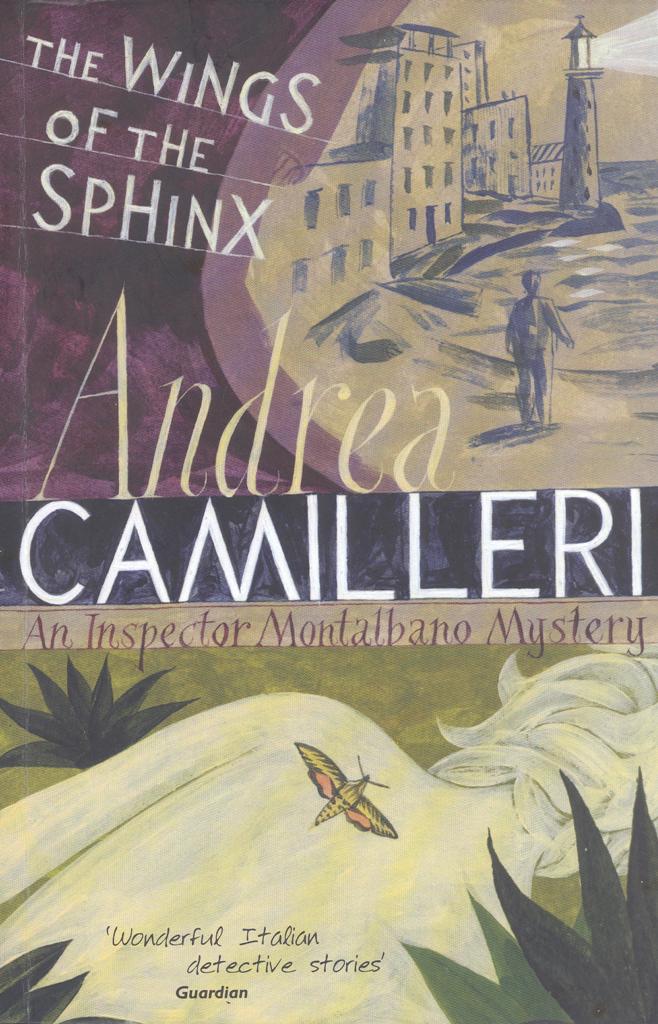 I read this book in May, 2019.
This is book 11 in the Sicily set Inspector Montalbano series by Andrea Camilleri. Usually it's a series that I quite enjoy, but sadly I just didn't get into this book. Perhaps I was feeling a bit jaded, but I thought the book seemed very predictable, with much the same happening as before. The Italian names make it difficult to follow who did what, and some Italian references meant nothing. Of course the point of reading about foreign places is to learn new things, so I guess it's me that wrong, not the book.
We meet all the usual characters. Catarelli on the switch board is useless, especially writing down names and phone numbers, Augello and Fazio assist, an often sick kiddie and an anxious wife means one officer is seldom there, Adelina looks after Montalbano as well as usual and prepares some lovely meals, and the Commissioner hounds Montalbano and makes life impossible. Politics is everywhere, and catching crooks and murderers is a lower priority. It's a hopeless set up for poor Montalbano who is getting older and the zing in life has gone.
There are two major crimes to be solved, and to be fair, they make good stories. A local business man has apparently been kidnapped, but no ransome is demanded, and the missing business man's passport is missing too. It seems obvious to the police that the man has just done a runner to spend some time with his mistress, but his wife won't accept this, and is hounding Montalbano to do something. Secondly the body of a beautiful, naked young woman is found in a secluded rubbish tip. The girl had an intricate moth tattoo on her shoulder ( a Sphinx moth, hence the title). Eventually it is discovered that several other girls had / have the same tattoo - they are Russian girls sex trafficked possibly by a wealthy EU funded, church related charity. Are all the girls also thieves ? It's difficult territory for Montalbano to investigate, and he is warned off by the commissioner. At the end of the day both crimes are solved by Montalbano, but handed over quickly to others as Montalbano has an important meeting with his girlfriend Livia - the relationship is all going wrong, as usual.
I guess the main private story is the on going Montalbano / Livia relationship, although they seem to spend most of their time quarrelling. In the last book Livia went off "in the huff" for a cruise with her cousin on his yacht, and Salvo made a fool of himself with beautiful young Ariadna. Livia is not answering Salvo's desperate phone calls - maybe no signal at sea, but what about when she is port. Anyway, this is a serious quarrel, and Salvo wonders if he should just give up. But he and Livia have been sort of together for 15 years! You don't give that up lightly. Eventually they make contact but they hardly know how to speak to each other. Livia is to fly to Sicily to have a serious discussion but, quite correctly she wants to wait until Salvo has no live murder cases. A few days become free and Salvo insists on meeting Livia at the airport. She says she would rather just come by bus but Salvo insists and Livia agrees. Of course the predictable happens. At the last moment there is a new murder, and Montalbano is held up. I get that the Livia / Montalbano set up is a tease - they will never completely part, nor ever marry, but sometimes the lack of change is more than tedious.
I forgot to mention that Salvo's old friend Ingrid turns up, stays the night with Montalbano, but of course nothing happens. Salvo tells Ingrid about Ariadna. Later Ingrid and Salvo have ever so slight an argument but make up instantly. "Forgive me", says Ingrid, "but I was jealous." "Of Livia", asks Salvo? "No, of Ariadna." How much of a clue does Montalbano need ?
Links to author index and home page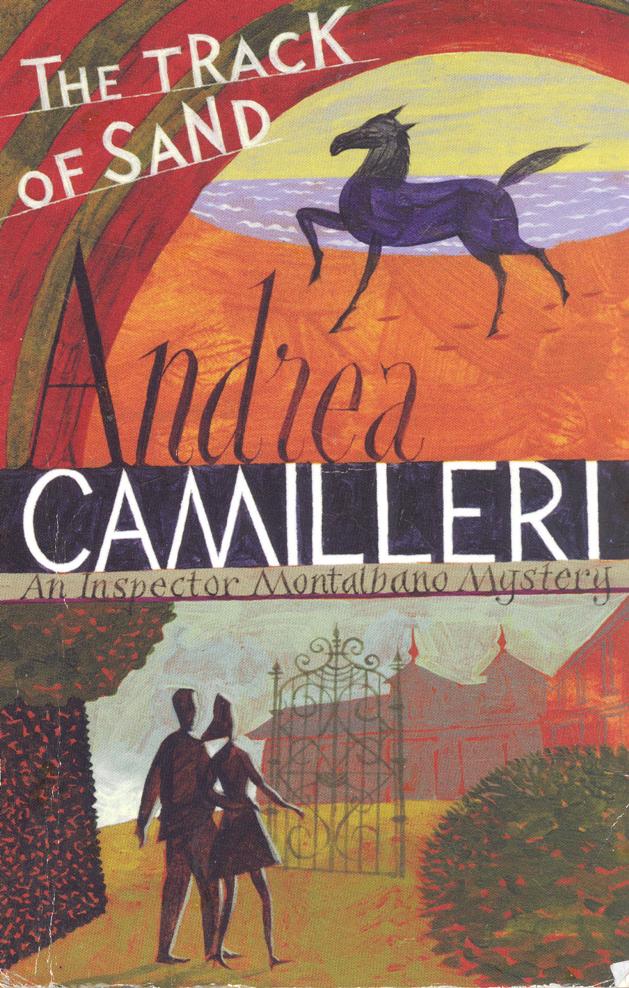 I read this book in October, 2019.

This is book 12 in the Salvo Montalbano series, and so far I have managed to read them all in the correct order. I don't rave about the series, but it's OK, with a good sense of place, a bit of despair about the state of Sicily, but odd quirks of humour, mostly at the expense of Catarelli, the idiot policeman who worships Montalbano.

The book opens with Montalbano having a wierd dream about a gate in the middle of nowhere, and a horse type creature. He wakes up, opens his shutters, and is amazed to see the dead carcase of a horse on the sand. It has been cruelly beaten to death with iron bars. Montalbano is incensed and vows to capture and punish those responsible He calls his colleagues who come and see the animal - they all then go into Montalbano's for a coffee and to call the authorities to have the carcase removed. When the disposal people turn up, the horse is gone, but there is a "Track in the Sand" where the body was dragged away, and then eventually loaded on a truck. Who removed the body, and why ?

Next a vision of lovliness by the name of Rachelle turns up at the police station to report that her horse has been stolen. It turns out that two horses have gone from her friend's stables. So which horse was beaten to death ? Rachelle is an accomplished horsewoman who is here to take part in "secret" horse races in Vigata. The owner of the stables says that a former employee is probably seeking revenge. The stable owner had a argument, beat the employee on the head with an iron bar, caused brain damage, and so the employer feels responsible. The former employee is now an "employee" of the local mafia.

Rachelle is a friend of Ingrid, who sets Montalbano up for a "date" with Rachelle. She takes him into a dark stable, quickly strips naked, and demands Salvo to make love to her. It is all too much of a temptation for poor Montalbano who cannot resist. It is really passionate, but afterwards Montalbano feels used, and sulks. Ingrid points out that he didn't have to make love to Rachelle - he didn't say no at the time, did he ?

Of course, the mafia are sort of involved in the background, but there are lots of other possibilities. Eventually Montalbano sorts it out by guile and trickery.

With both Rachelle and Ingrid on the scene, and answering Montalbano's phone when Livia calls, poor Salvo simply cannot win - but I guess we have become used to this.

All in all, a clever enough story, well told , and just what we have come to expect. This is one of the weaknesses of a series. If nothing changes and we simply get more of the same, eventually we end up longing for change to come - and are disappointed if it never does come. But if you just take it as a light hearted tale, it all works well enough.








Links to author index and home page


















<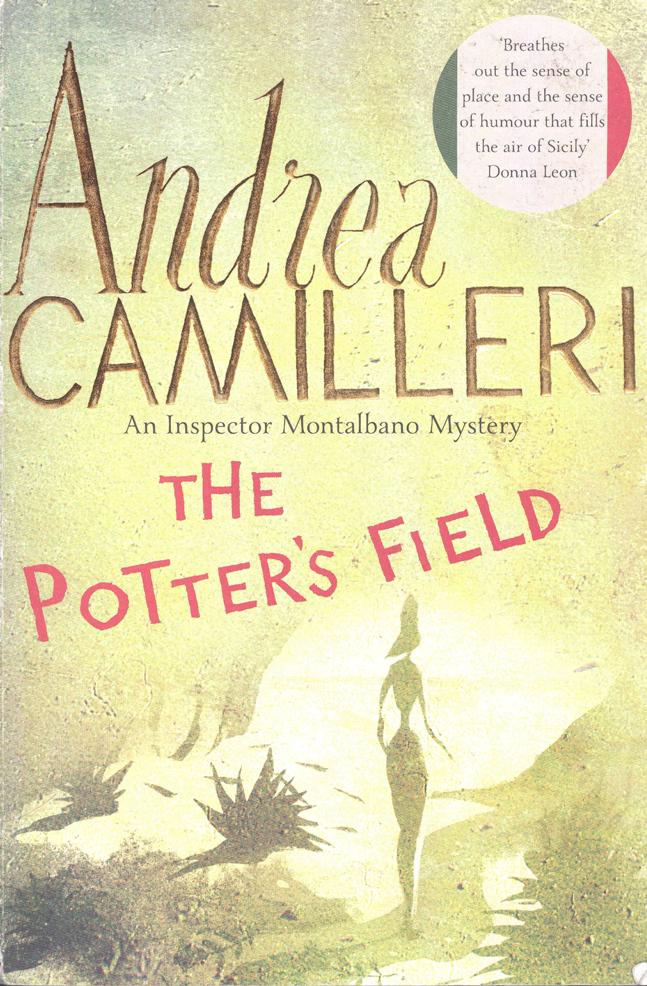 I read this book in March, 2020.

This is book 13 in the series and once again we meet DI Salvo Montalbano and his crew - the idiot Caterella, Fazio, and Inspector Mimi Augello, and of course Adelina, Salvo's excellent housekeeper and cook, Livia, Salvo's long distance girlfriend, and beautiful Ingrid, there to lead Salvo astray. She always seems to get tired and has to lie down in Salvo's bed........ Augello had been a ladies man, but now he should be settled down with Beba and their little baby. Sadly he has gone astray, and in a big way.

There are several strands to this mafia related story. Filippo Alfano was thought to have betrayed his mafia boss, the head of the Sinegra family, and was killed. But Filippo was innocent. To make amends the head of the Sinegra family as good as adopted Filippo's son Giovanni - educated him, and offered him protection. Now an adult, Giovanni is a ship's captain who married a South American beauty Dolores Alfano, and they returned to Italy. Giovanni idolised his beautiful wife, but was often away at sea and Dolores began a passionate affair with the local butcher. Still looking out for Giovanni, the head of the Sinegra family exiled the butcher, but the affair continued in secret. Dolores was an irrestible temptress - one that easily captured Augello. This explains Augello's strange behaviour. He is snapping at everyone, and demanding that Salvo give him his own case, and then not interfere. When Dolores becomes implicated in a murder investigation Augello's position is compromised. He should have confessed all to his friend Salvo and asked for help - but he did the opposite and tried to hush things up. Salvo can forgive almost everything - after all, he too often makes bad mistakes - but Salvo cannot excuse treachery, and disloyalty. Or can he ? For most of the book I thought Salvo was giving Augello enough rope to hang himself, but there was a twist at the end. Well done, the author.

The main story opens on a stormy night. A land slip has revealed a body previously buried in a clay field - the clay is sold to be made into pots - hence the title "The Potter's Field". The body had been chopped into 30 pieces - a reference to the 30 pieces of silver for which Judas betrayed Christ, and Judas then hanging himself in a "Potter's Field". Chopping a body into 30 pieces is a signature of a Sinegra family killing. And so the obvious suspect must be the head of the Sinegra clan. We first met Dolores Alfobano at an apparent attempted hit and run - someone had swerved their car towards Dolores. Next Dolores consults Salvo with a puzzle - her husband Giovanni returned to sea as usual, and later she had got a foreign post card from him, but she didn't think it really was Giovanni who had sent it. In short, her husband has gone missing, and yes, it is Giovanni who has been chopped into 30 pieces. It is this case that Augello wants asigned to himself exclusively - if not he will resign. Salvo is no longer running a happy ship. And so the story unfolds.

Beba complains to Livia that Salvo is being unfair to her husband, and having him work extra hours every night. Salvo is dong no such thing - Augello is with Dolores - but Montalbano doesn't want to upset Beba by telling her her husband is straying. What to do for the best ?

It all works out in the end - quite a clever story, I thought. Somehow Salvo managed not only to solve the crime, giving credit to someone else, but also to save Augello and Beba's marriage, for now, at least.








Links to author index and home page


















<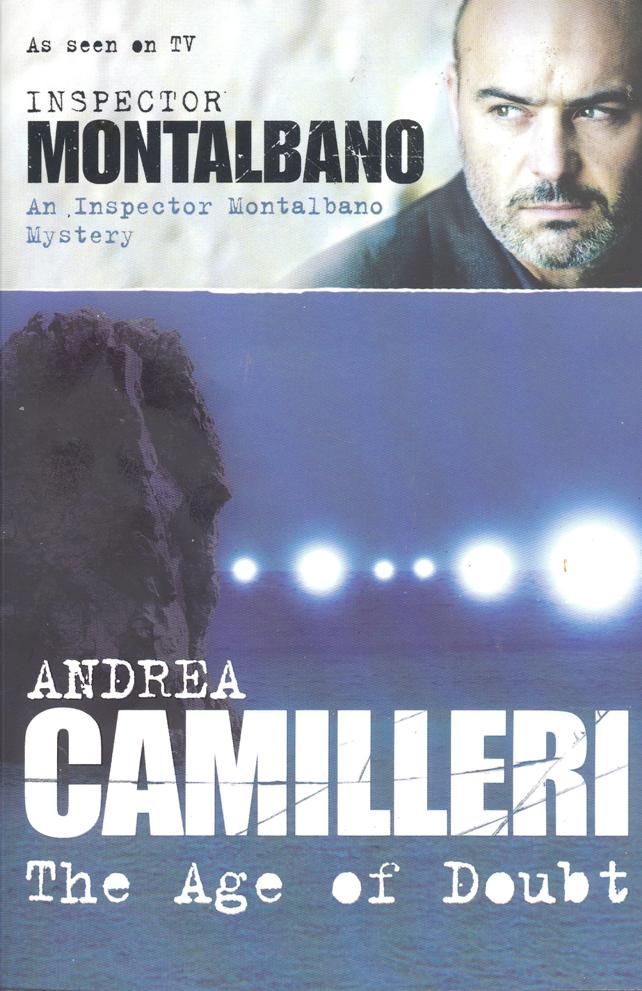 I read this book in May, 2020.

This is book 14 in the continuing adventures of DI Salvo Montalbano, so once again we are back in Vigaga with Montalbano and his crew - "idiot" Catarelli, Fazio, Mimi Augello (married to Beba and they have a young daughter), Dr Lattes, the commissioner's office chief, Adelina, the housekeeper and wonder cook, Dr Pasquano, the medical examiner, and Enzo at Montalbano's favourite trattoria. Montalbano is about 58, and in this book he meets a beautiful young lady in her 30s - Lieutenant Laura Belladonna. They mutually fall in love although both have partners - Laura is engaged, and Montalbano has a long term girlfriend in Livia. Somehow we know it is not going to end well.

The book opens with another of Montalbano's dreams. This time he is dead, but walking about and talking to his colleagues. He is devastated to find in his wierd dream that Livia is not sure she can make it to Salvo's funeral - is it this that gives him permission to stray with Laura ? Also at the opening there is a terrible storm, and finding part of the road washed away, Salvo rescues a plain looking young woman stuck in her car. The woman says her name is Vanna Digiulio, and she is hoping to meet her rich aunt arriving in her own yacht. The young woman disappears and she had given Salvo a false name - it turns out deliberately to give the famous detective DI Montalbano a clue telling him to take an interest in the yacht which surprise, surprise, is called Vanna. The Vanna had found a naked man's body floating in the bay in a dingy. The man's face had been beaten to a pulp, making identification difficult. The Vanna is really owned by Livia Giovannini, a sex obsessed ex prostitute. Soon the Vanna is joined by another boat - the "Ace of Hearts". The mystery is who is the naked corpse, what was he doing in Vigata, and what was his connection with these two boats. Beba is away visiting her mum leaving Augello alone. Salva gets him to sleep with La Giovannini and so ingratiate himself and find out what the boats and their crew are up to - international smuggling.

The opening storm had damaged some papers lying on Montalbano's desk - questionaires sent by the commissioner's office. He gets Caterelli to really soak and ruin the papers - thinking he will escape having to deal with them, but Dr Lattes wants a list of what has been lost. Salvo is anxious to spend time with the beautiful Laura, and so he makes up a spur of the moment lie. Dr Lattes thinks Salvo is married with children, so Salvo says one of his sons is so ill that Salvo cannot get away. Montalbano then forgets what son's name he had invented. He tells Livia of his trick and she is ashamed of Salvo -"you should not joke about a child's illness." Salvo tries to get out of the hole he has dug for himself, but end up compounding matters. He tells Dr Lattes that the son has died! The commissioner finds out and takes Salvo off the case. And so the story takes off, Salvo can't stop thinking about Laura, but he ends up placing her in great danger. As I said it doesn't end well.

All in all, it's a good, clever story, quite a puzzle really. And the misunderstandings caused by Salvo's lies add a bit of black humour. The mysterious "Vanna Diguilio" reappears at the end of the story to sort of rescue Montalbano. She is also a sort of DI seconded to a UN backed project.








Links to author index and home page


















<