Iain's Leisure Reading
I came across the first six books in Frances Evesham's Exham-on-Sea Murder Mystery series - three double books, six stories altogether - in the 3 for a £5 section of "The Works" Bookshop. These were set in Somerset which is next door to Devon, a county we know well, so I thought why not give them a go ?
I usually try to write a little about the authors of the book series that I read, but I have not been able to find out much about Frances Evesham. She is one of the West Country writers, and I think her book genre is Cosy Crime. The author says she has been compared with Agatha Christie - another, and very famous West Country writer - and M. C. Beaton e.g. the Hamish MacBeth series, cosy crime, similarly short books written in a condensed, summarised form.
I think Frances was born about 1955, but I have no idea where, nor where she was educated. She is married, and now lives in Burnham on Sea, Somerset - like so many others she has wisely renamed it - Exham on Sea - rather than write about a real place where real people can so easily take offence. The lighthouse in Burnham on Sea is the setting for her first book - "Murder at the Lighthouse." She worked as a speech therapist for 30 years, retired at 60, and then started a second career as a novelist.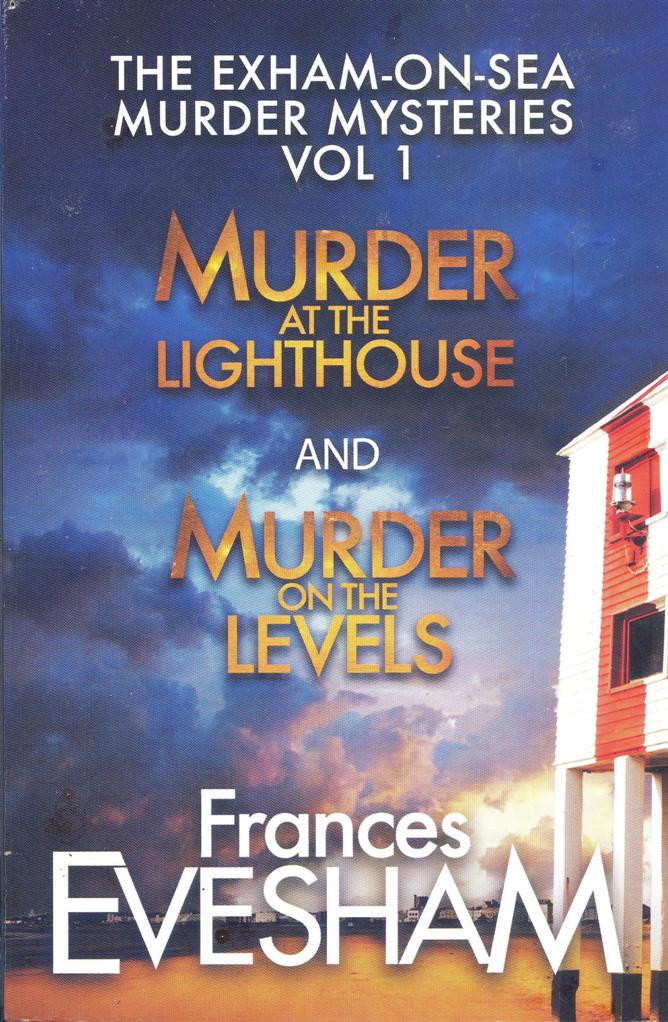 I read this book in July, 2021.
"Murder at the Lighthouse" is the first book in Frances Evesham's Exham-on-Sea Murder Mystery series. At only 161 pages I would call it a novella rather than a novel, and I have gone from one extreme to the other - the previous book that I read was Robert Galbraith's Troubled Blood , too long at 927 pages ! This appears to be a light, cosy crime, series written in a sort of journalistic style. I thought the story was a bit old fashioned, all a bit too familiar - but there is room for all styles in crime fiction, and this was OK, not gripping, but perfectly acceptable.
Being the first book in a series, we are introduced to a lot of new characters. The main character is Libby Forest, whose husband Trevor has just died, and whose two children, Robert and daughter Ali, have both left home. Libby has sold the family home in London, and bought Hope Cottage in Exham-on-Sea on the Somerset coast. Libby also sold Trevor's large model railway set (a full room size) and used the money to install a state of the art kitchen in Hope Cottage. She is a professional cook, preparing and then writing about fancy celebration cakes. She lives alone with her cat Fuzzy.
To meet the locals and make new friends, Libby works part time in Frank Brown's local bakery, and she has joined Marina's historical society where she also meets Angela Miles, and Samantha Watson, a solicitor. Samantha is married to Ned, but seems very friendly with local DCI Arnold. Exercising Marina's dog Shipley along the sea shore, Libby finds a dead body, washed up beside an old lighthouse. We later learn that the body is Susie Bennett, a famous folk singer and rock star who went to school locally. She was very pretty, and the local lads took advantage of her, and then cruelly trashed her reputation. She sang at Glastonbury, and was whisked off to the States with her band, by an American producer called Mickey Grayson. He later married her. They had a daughter Annie Rose, who drowned in a swimming pool - whilst Mickey was supposedly looking after her. So what was Susie doing back in Exham-on-Sea ? The police are called and DS Joe Ramshore attends. They say it's obviously suicide, and propose to leave it there. Libby feels she has responsibilities to the body she found, disagrees that it's suicide, and decides to investigate.
We now meet the second main character. Libby reverses her small, ancient Citroen car out of her drive, is startled by the barking of a large dog, and hits a lampost. The dog is called Bear, a Carpathian Sheepdog, being walked by a handsome, tall man with blue eyes. Bear was barking at Fuzzy - but they later become good friends. Next day, the tall man walks into the bakery. He is Max Ramshore, father of policeman Joe. Max, like most people in the story, went to school with Susie. Max doesn't think it's suicide either, and soon Libby and Max are a team. Max invites Libby for a coffee, and then dinner. Gossip travels at lightening speed, and soon everyone wants to meet Max's new friend, Libby. Max is wealthy , is an ex banker, and is now a professional freelance consultant investigating and tracing international cashflows - think crooks, drug money, money laundering, etc.
Libby feels like a teenager again. She doesn't mourn Trevor who was controlling bully. So are Max and Libby going to have a running romance ? We will have to read on to find out.
The main crime of course is who killed Susie, and why. Bear is owned by a frail widow, Mrs Thomson, Max's neighbour. Mrs Thomson is lovely old lady with old fashioned ideas about what is proper, etc. She is also the local busybody. She too gets killed.
As subplots, we meet a teenage Goth Mandy Parsons, who also works at the bakery. She tells Libby her father, Bert hits her mother Elaine, but she won't complain to the police. Libby tells Mandy to get out, and offers her a bed if required. Sure enough, Mandy turns up at Libby's door - and is not turned away. Libby looks after Bear when Max goes off to the States, and Max comes to Libby's aid when Libby too puts herself in danger.
It's not a great mystery, nor does it really build to a great climax, but it's easy reading, competent story telling, and I'll happily read on to book two - also a meagre 161 pages.
As an aside, Trevor died apparently broke and with debts which Libby feels she should pay. Libby has to change her plans (no new bathroom), work full time at the bakery, and go flat out to meet an offered book deal - a cookery book comprising recipies, pictures, and mini stories, all about celebration cakes.
Links to author index and home page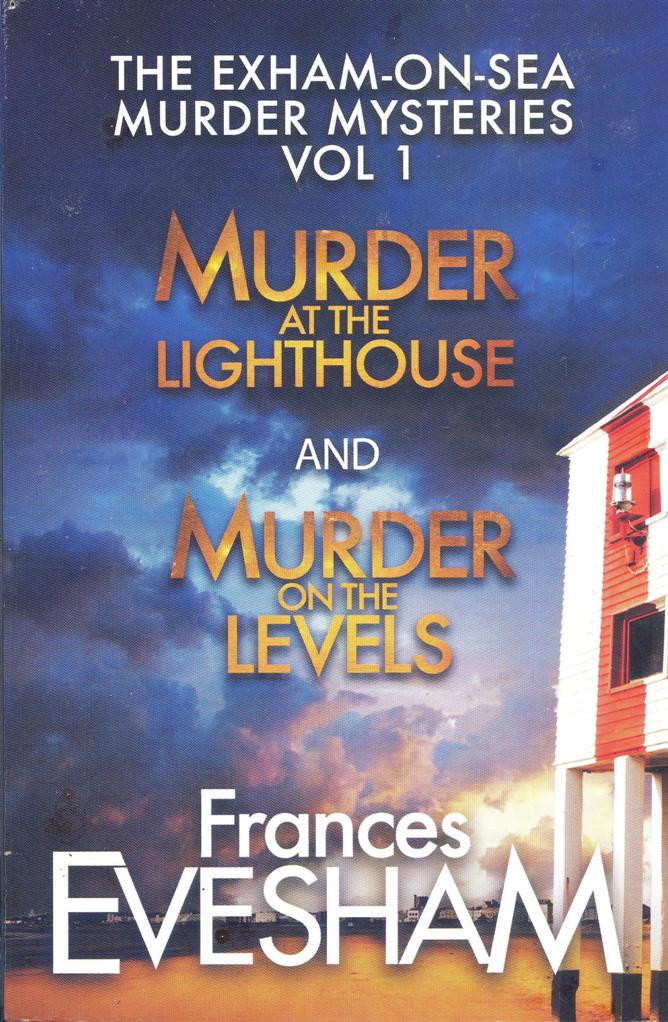 I read this book in July, 2021.
This is book two in the Exham-on-Sea Murder Mysteries, 161 pages only like book one, and written in the same journalistic summary form. It's as if Frances Evesham first writes a normal length story, and then truncates it to allow publication in a two story per book format. There is a lot of content, but it rushes at you.
Libby Forest has now been in Exham-on-Sea for a year, and her teenage Goth lodger Mandy is still with her. Max is sort of still on the scene, on and off, and of course Bear the huge dog. But Max disappeared soon after Susie's funeral (book one) without telling Libby and leaving Bear with a farming friend who had more room than Libby. All through the book, Max and Libby seem to be quarrelling. As a money laundering consultant, Max learns much that is confidential - and so he does have to conceal some things from his amateur investigating partner - which, of course, really annoys Libby. But together they are a good team and their help is often desperately needed. Mandy tells Libby to forget about Max, and switch to handsome, rich, Simon Logan.
Libby and Mandy both work at Frank Brown's bakery, where Libby is to launch a new venture - Forest Chocolates. The local cyclist club buy some bakery sandwiches, but go off without them. Libby jumps into her trusty Citroen, chases after them, and Simon Logan is there to help unload. The cyclists are grateful, and Libby joins them for an eccles cake picnic. Soon however, there is carnage - the cyclist have been poisoned. The poison is later identified as digitoxin (perhaps foxglove leaves ). Two cycists are dead - Kevin Batty and Vince Lane - and and others are being loaded into ambulances. One of the victims is Max's son Joe, the police sergeant. DCI Arnold is in charge. A little later Libby too is taken ill, and has to be rescued by Max, newly back on the scene, and Joe's wife Claire.
The Bakery is closed, no Forest Chocolates launch, and also no job for Libby and Mandy. This then is the main mystery for Max and Libby to solve - who poisoned the cyclists, were Kevin and Vince specially targeted, , etc, etc ? Next, Frank Brown is arrested - he needs help. Joe doesn't think Frank is a murderer, but he is not in charge.
There are several subplots that weave their way into the tale. Angela Miles tells Libby she has inspired her to get a life. She has been vegetating since the death of her husband Geof, a composer of international fame. Geof drove too fast, crashed and died - but another subplot asks was this really an accident.
Ali, Libby's daughter, is in Exham-on-Sea, to care for her poisoned mother. Libby never liked John, Ali's boyfriend who was some 20 years older, but he is now old news. Ali announces she is off to build schools in the rain forest in South America with Andy. Libby meets Andy for all of a minute, then Ali and Andy are off. Will Libby ever see Ali again ?
Angela Miles is to give a charity concert performing her husband's music with her quintet. One of the members is Steve - a very talented student soon to study at the Royal College of Music. Steve is also Mandy's boyfriend. Steve is the victim of a hit and run incident, but Max thinks it's deliberate. Steve lies unconscious in hospital. Who did it, and why ? This is more work for Libby and Max, if they can stop quarrelling.
Libby's friend Marina seems to be seeing lot of Chesterton Wemberley. Are they having an affair ? Is Chesterton all he seems to be, or is he tryiung to kill Libby too. He almost ran into Libby, but Bear knocked her out of the way just in time. Kevin and Vince are dead, Steve is in hospital, is Libby next ?
In yet another subplot, tidying up in Ali's room, Libby finds deeds to a Leeds property in her husband Trevor's name. Did he invest in property that might help Libby financially ? Did he have a secret mistress ? Or, was he up to no good ? This leads to a tie in with a Max investigation, not shared with Libby, and another quarrel.
It's all explained in the end, and everything ties in , and all the separate plots make sense.
Resolving to be more open with each other, Libby tells Max a personal story, and so Max has to recriprocate. Max was married to Stella, and there was a daughter Debbie, some 10 years younger than Joe. Career driven, Max made lots of money for his family, but gave them little of his time. Stella took to drink. There were complaints that Debbie's pony was being neglected, and Max sent Debbie to her bedroom, saying that the pony would have to go. Debbie sneaked out and went for a ride on her pony, but without her helmet, fell off, hit her head, and died. Max took to drink, and divorced Stella. Joe stayed with his mum. Eventually, Max sorted himself out, with help from Joe.
Libby and Max are friends again, Libby will look after Bear when Max goes off (Bear and Fuzzy the cat have become good friends), and Libby will settle for a working relationship and friendship with Max, just now. And so, we will have to read on.
If the author is happy to publish her work as novellas, who am I to object. Frances Evesham has been described as a West country M. C. Beaton, and I used to complain about the length and writing style in her early Hamish MacBeth stories too, so I am being consistent.
Links to author index and home page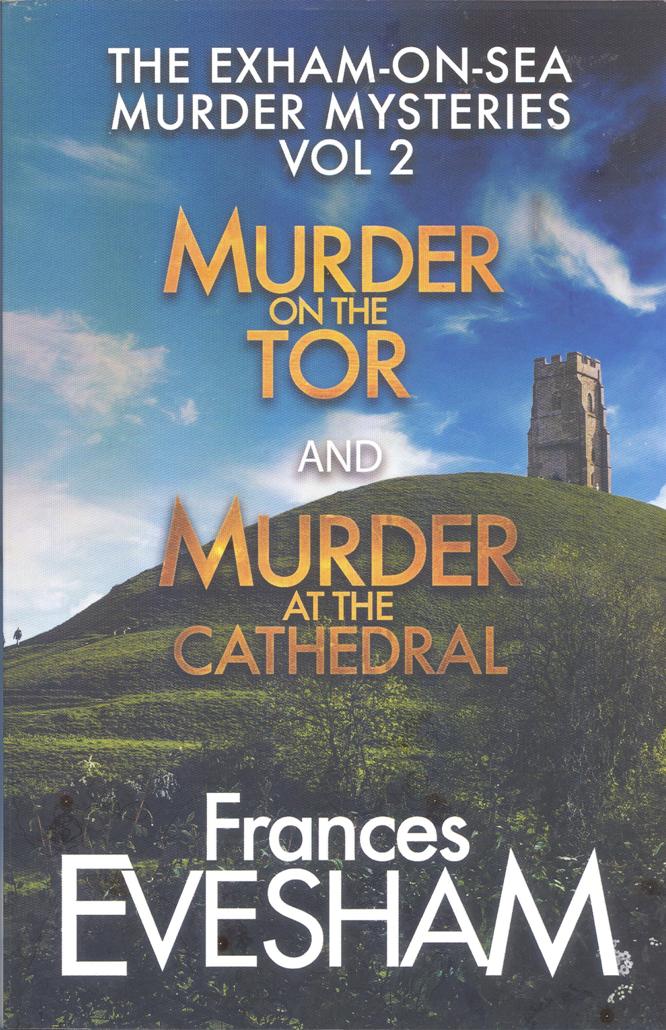 I read this book in October, 2021.
This is book three in Frances Evesham's murder mystery series set in Exham-on-Sea, Somerset. Once again we join baking writer and demonstrator, Libby Forest, and her investigative partner Max Ramshore, father of local policeman Joe. Libby still has Goth dressing Mandy as her lodger - and Mandy is still seeing boyfriend Steve, a music student. There is one cat, Fuzzy, and two dogs in the story, Max's Bear, now getting on in years, and Shipley, owned by wealthy historical society patron Marina Stallworthy, married to seemingly hen-pecked husband Henry. Marina may be having an affair with Chesterton Wendlebury of the local, power hungry company Pritchards. Libby doesn't like Chesterton as Pritchards is still trying to take over Frank Brown's Bakery where Libby and Mandy work. Libby's other business, Forest Chocolates is doing well and is angling for a large order from Jumbles. In the event, Libby gets caught up in her detecting, and almost forgets about a presentation to Jumbles. She asks Mandy to do it. When Mandy, dressed sensibly for once, wins a huge ongoing order, Libby asks her to become her full time assistant with a proper apprenticeship.
There is a main plot murder to solve - that of professional photographer John Williams - and various smaller subplots. The ongoing private lives stories are the possible romance between Max and Libby, and the mess left behind by Libby's husband Trevor who turned out to be a crook. The romance seems to suffer a fatal set back, but more than recovers towards the end of the book. Libby comes to question if Trevor's apparent heart attack death might have been murder, and wonders just how much Max knows, but is keeping secret. Max is an ex banker now turned money laundering investigative consultant.
The story opens with Libby and Bear climbing Glastonbury Tor, towards Michael's Tower at the top. Bear is spooked by the mist, and what else, and runs off ? There are a lot of stories about the Tor, about locals not climbing in the mist, about ghosts, Arthur and Guinivere, and the "little people" / fairies. Such tales are part of the misdirection used by later suspects. Libby is amazed to meet a little girl by herself, but asks her if she has seen her dog. The girl points up the hill. Further on Libby finds a broken necklace of amber beads. Down the mountain again, Libby finds the place now swarming with police - Joe tells her of reports of a dead man on the Tor. Bear has really been spooked, and Libby takes him to local vet Tanya Ross. Later Max invites Libby to an exhibition by a local photographer, John Williams - yes, the dead man on the Tor. Max and Libby notice someone stealing photos at the exhibition and intervene. The thief is retired classics teacher Jemima Bakewell. Max and Libby keep the photos to try to find out a motive for their theft. Amazingly the little girl on the Tor is in one of the photos wearing the amber beads - the other photos are of students at Uni together, and Max recognises some of them, and specifically now professor Malcolm Perivale .
Libby and Max do not believe the police theory of suicide. Why would Williams kill himself on the eve of his big exhibition? Max and Libby swing into action, and Libby thinks there is some connection with the beads, and the students in the stolen pictures. John Williams, vet Tanya Ross, teacher Jemima Bakewell, and Malcolm Perivale were all friends together at Bristol Uni. There was another student, part of their group - beautiful but spiteful Catriona, who fell to her death out of a window at a May Ball party. Did she fall, or was she pushed, and is someone still trying to preserve secrets and avoid reputational damage ?
Max and Libby are spending a lot of time together. When out for dinner, Max says he wished he knew Libby before she met Trevor. Libby asks Max the big question - are we having a relationship ? Libby is mortified by the long silence and Max eventully saying don't ask me that yet. She has declared herself, and made a fool of herself. The atmosphere become icy. Libby and Max aren't speaking, and Libby rushes out of Max's car, turning her back to hide her tears. Worse is to follow when Libby discovers Max engineered his first meeting with her. Yes, he was investigating Trevor, and wondered if Libby might be Trevor's accomplice. The main Max money laundering investigation is nearing a conclusion in the search for the mastermind behind it all.
And so all the stories unfold. When Libby fears Max may be dead, she realises she cannot live without him in her life and will settle for friendship - but will she have to ? Eventually all is resolved - Catriona, the amber beads, the little girl (called Katy, she whispered her name to Bear), the murder, the uncovering of a most unexpected criminal mastermind, and even the Max and Libby relationship.
The story is only 146 pages long - how does Frances Evesham manage to pack so much into such a short book ? I enjoyed reading it, I liked the characters, and will read on.
Links to author index and home page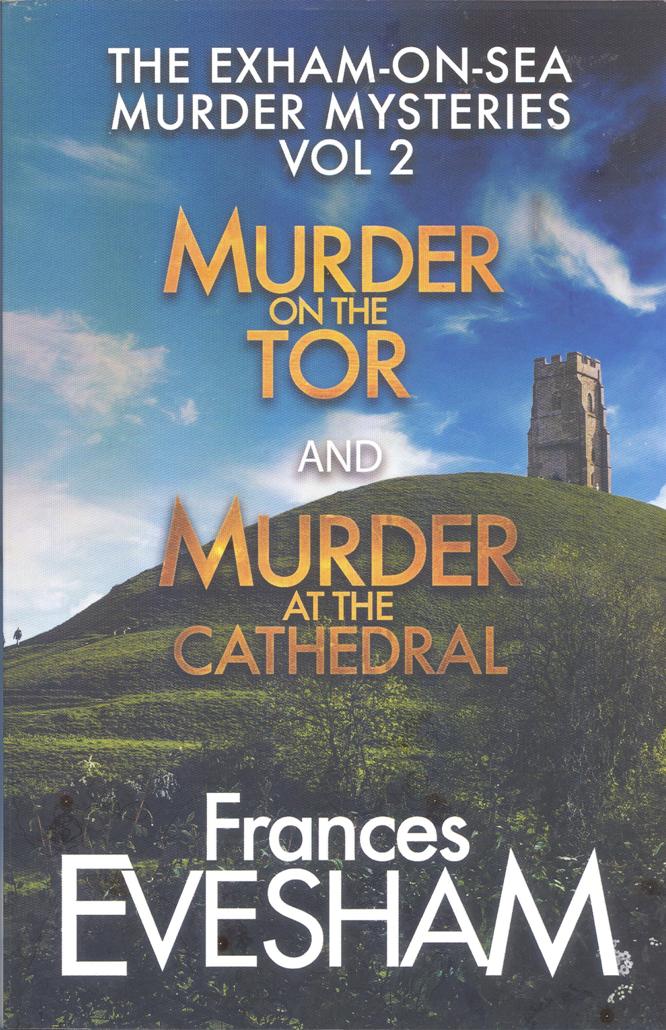 I read this book in October, 2021.
This is book 4 in the Exham-on-Sea crime series where Libby Forest has a gift for mystery solving, with help from her ex banker friend Max Ramshore, and his giant sheepdog Bear. Max now investigates international money flows - i.e. money laundering. Max's son Joe is a local police sergeant, reporting to Chief Inspector Arnold. Libby still has goth Mandy as her lodger and assistant. Apart from crime solving, Libby is kept busy running her cake business, and Forest Chocolates, but Max wants her to join him and help set up a new detective agency. Max also wants Libby to marry him. Libby usually jumps straight into things, but unusually is holding back. Both Max and Libby have had unsuccessful marriages, and Libby fears it's all happening too soon. Could they both work and live together, and what about her other businesses ? Libby loves to try to solve other peoples problems - e.g. Mandy's private life after her quarrel with Steve, and poor old Mrs Marchmont, the cat lady, living in squalor apparently abandoned by her rich son. Frances Evesham has once again written a short story of only some 154 pages but her condensed style packs such a lot into this format.
The book opens with Libby and Bear visiting Wells Cathedral, where Libby's son Robert is to marry Sarah later in the year. As an aside, Libby had hoped to make a magnificent wedding cake, but Sarah, whose family are dairy farmers, wants a cheesecake made from three Somerset cheeses - Cheddar, Brie, and Buffalo. Libby meets her friend Angela Miles in the cafe and they spot Mandy and boyfriend Steve having a heated argument at another table. Steve is Angela's nephew, and now a music student at RCM in London. We later find that Mandy had been refusing to visit Steve in London because of her agarophobia. She doesn't like travelling in packed trains, but hasn't told Steve this. "Take your friend Alice" (beautiful and a fellow music student), says Mandy, and Steve does. Is this the end of Mandy and Steve ? Later Max introduces everyone to his American friend Reg Talbot, a fit, 7ft tall ex basketball player. Mandy swoons when she sees Reg, and it seems to be mutual.
Angela's phone rings with bad news. Her friend Giles Temple, a Birmingham historian doing research in the Cathedral library, has had an accident and is dead. Worse he was murdered, strangled with one of the metal chains used to secure precious ancient books. The home knitted scarf wrapped round his neck was a present from current love interest Angela. Joe Ramshore, and DCI Talbot are on the case. Keen for a quick conviction, Talbot makes Angela the number one suspect. Angela asks Libby to help, but Max advises Libby to leave it to the police - some hope ! Giles was a ladies man with many conquests. Angela did not know that he was a married man with a wife and children. Amelia Wier, the Dean's wife, had had a year long relationship with Giles before she met the Dean.
Libby investigates -if she finds out who killed Giles, Angela will no longer be a suspect. However, there is another murder. Samantha Watson, the local solicitor who doesn't like Libby and is engaged to Talbot, dies when her thatched cottage is set on fire. Libby saw the blaze, phoned for the fire brigade, and tried to rescue Samantha, asleep upstairs, but it was too late. Two murders, Giles and Samantha - what had they in common ? Soon it's almost three murders but, only just in time, Angela pushes Libby out from under a deliberately dislodged, falling gargoyle in the cathedral.
One starting point seems to be the knitted scarf used to incriminate Angela. Libby joins Angela's Knitting Group, to snoop, and listen in on local gossip. Ruby seems to be the chief gossip - apparently a very good hearted person, always helping people and a doting mother, but to a wayward son Wayne. I'll now let you read the story for yourself.
Max's friend Reg has an interesting hobby - ghost hunting. Everyone is in Max's old manor house. Reg had noticed that Bear refuses to enter Max's drawing room, and he and Max had done some research which they had not shared with Libby. She gets them to tell her - it's a sad story of a fugitive soldier, discovered hiding under his mother's bed by the kings men. The cowardly soldier sacrificed his loving mother to save himself (unsucessfully), and now haunts the place full of remorse. Surprisingly this later unlocks the mystery for a puzzled Libby.
Of the various sub plots, one may set up a later problem for Libby. On his father's death, Mrs Marchmant's son had sold the large, valuable family house, bought smaller, squalid accommodation for his mother, kept most of the money, and abandoned his mother - now a lonely old lady rescuing stray cats to keep her company. Libby had been brought in to find a missing rescued cat, only the cat was not a stray, and had simply returned to it's normal home. Libby decided to tackle and shame the son, but discovers he runs Marchmants, a very successful and expanding local coffee chain. Worse, they are planning to open a rival patisserie in Exham.
Finally, the Mandy sub plot. Before her death, Samantha had had a public slanging match with Mandy, and Mandy had sworn to get even. Libby worries that Mandy may have set fire to Samantha's cottage - Mandy has stayed out all night, and has changed. Libby gently quizes Mandy who says she is leaving Libby's house - she can't stay with someone who thinks she is a murderer. Fear not, it's all sorted by the end.
Links to author index and home page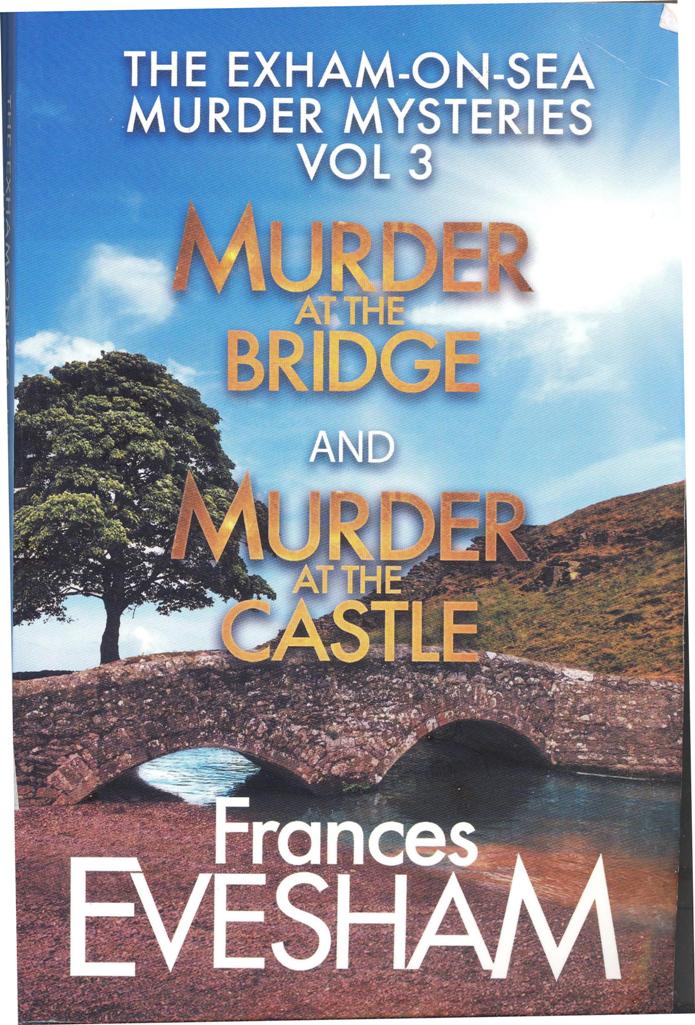 I read this book in February, 2022.
This is book 5 in the Exham-on-Sea murder mystery series, and again I get the impression that the author proceeds well, then runs out of space, and has to compress everything together in a rushed ending - presumably to make room to fit another story into a two book volume. This doesn't really seem a sensible thing to do.
Once again we meet Mrs Libby Forest, and her private investigator business partner Max Ramshore. Max's son Joe who works in the local police force, has just been promoted to DI, and has a new boss, DCI Morrison. Joe is married to Claire, a psychiatric nurse. Libby still has her Goth assistant Mandy lodging with her. The book opens with everyone at a wedding reception. Libby's son Robert has just married Sarah at Wells Cathedral. Sarah's mum and dad, Belinda and Mike Carmichael run and own Hardiwater Farm. Sarah has a brother Tim. Libby's daughter Ali is still in South America doing VSO with boyfriend Andy, and so can't be present. Mike and Belinda employ Liam Weston as chargehand. To complete the introductions, let's mention the animals - Max's huge dog Bear (a Carpathian sheepdog), and Shipley, a Springer Spaniel with a keen sense of smell , and Libby's cat Fuzzy. Shipley had been abandoned with the local vet, and sort of adopted by Libby, but palmed off to Max and Bear, pending much needed obedience training.
The wedding reception is going well, but then events start to unfold. Belinda asks Libby for help to resolve a financial problem, but then seems to change her mind. Then Robert wants his mum's help - Sarah's dotty great aunt Lady Antonia Appleby has lost a very valuable ring, and she is saying that it has been stolen. Max is an old family friend of Lady Antonia, calms the situation, and they look for the ring, but it is indeed lost, or stolen. Max says he will phone for the police, but strangely Lady Antonia is no longer bothered. "Tomorrow will do". However a fight breaks out between Tim and Liam. Tim says Liam has stolen the ring, and eventually he puts his hand into Liam's trouser pocket, and pulls out the ring ! Did Liam really steal it, or was it planted there by Tim ? Libby would like to find out.
Later, Max and Libby are out for a walk with the dogs, when Shipley gets very excited and drags them up a path, and over a bridge. There has been an accident, a tractor is on it's side, and a body is trapped underneath - sadly, that of Liam Weston. Max phones the police, and they are bundled away by scene of crime officers - but sharp eyed Libby has spotted a strange, small, golden key lying on the ground. Some while previously, the Chief Constable had offered Max and Libby a sort of official consulting / investigating role with the police. DCI Morrison tells Libby and Max that he knows of the deal, but as it has not yet been set up, could they treat the death of Liam, accident or not, as a trial.
Next Libby gets an agitated phone call from Robert. His new wife Sarah has gone missing - they were in a restaurant, she went to the toilet, and never returned. The car is missing too.
We had earlier been introduced to a rather sinister couple - Olivia and Xavier Papadopoulos. They seem to exert a strange hold over lots of people. We later learn that they are running a cult, the "Pathway to Heaven" sect. With Sarah missing, Libby goes over to speak to Sarah's parents, but to cut a long story short, Belinda has gone missing too ! What on earth is going on ? We must also add new characters to the mixture. Liam's local church minister, Rector John Canterbury is not all he seems.
There are also further sub plots. Mandy's claustraphobia is still a problem, and Joe's wife Claire recommends a good therapist, but consulting her would cost money. In another sub plot, a rival Patisserie is to be set up in Exham, owned by Terence Marchant. He has sent a cocky, over confident Peter Morris to test out and report back on the Frank's Bakery, Mrs Forest's Chocolates set up. Peter went to school with Mandy, and, before he is sent packing, he tells Mandy of someone who can cure phobias and doesn't charge a fee - a fortune teller / clairvoyant, Kate Stephenson. Kate is an old friend of Max's but also seems to have ties to the Papadopoulos couple's "Pathway" cult.
Do read the story to see how it all unfolds, and is then wrapped up in summary form in the concluding chapters.
Finally, we can't conclude without mentioning the on / off Libby / Max relationship. Both have been married before, and are wary of committing to another marriage. Max is holding back because he fears Libby might turn him down. Libby had been shattered when her controlling husband Trevor died, and turned out to have been a criminal. Max's old friend Kate Stephenson's arrival on the scene upsets the status quo, and there is indeed a marriage proposal before the end of the book - but who does the proposing ?
It's not a classic, must read who-done-it, but it's OK. Perhaps these books are meant to be read in pairs - so I am off to read book 6 next.
Links to author index and home page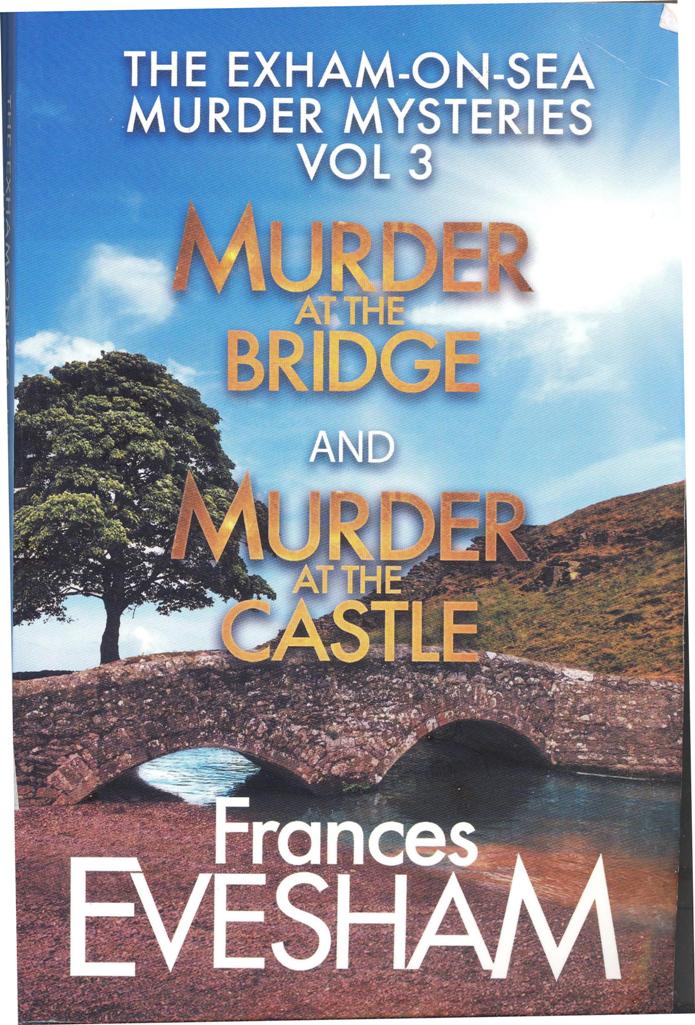 I read this book in February, 2022.
This is book 6 in the Exham-on-Sea series featuring Mrs Libby Forrest and her private investigator business partner Max Ramshore. They also now have official roles - they are "police civilian investigating officers", but only when called upon by the police. That said most police resent their presence - Max and Libby's investigating successes have sometimes made the police look foolish. DCI Morrison is still in charge. Max's son Joe's promotion has now taken effect, and he has been transferred to Mercia as a DI.
The book opens with Max helping Libby clear the loft of her cottage as she in moving in with Max, and they are getting married very soon. Mandy will stay on at Libby's cottage paying a modest rent, and Libby will still use it's renovated kitchen for her cake business until she can set up a better one at Max's. Frank's Bakery, and "Mrs. Forest Chocolates", both face an uncertain future, with Terence Marchant about to open a new Patisserie in Exham. Libby goes on the offensive and decides to hold a huge promotional party - asking her friend Angela Miles to help. Eventually the party is a great success, and Marchant is scared off - selling the Patisserie premises to Angela's friend Owen. Franks Bakery and Mrs F. Chocolates will transfer to the new larger premises - Frank had been anxious to retire for some while - and there will also be enough room to open a cafe, run by Angela. So, all in all, a happy ending. Another benefit might also come from the promotion party where useless local PC Ian Smith pinched Mandy's bottom. She called him out, and Max asked Smith to leave. Surely DCI Morrison will get rid of Smith.
There are two main stories - the death of Beryl Nightengale (accident or murder ?), and the disappearance / theft of Max's dog Bear - and lots of smaller sub plots. William and Margery Halfstead are an old couple, members of the local History Society, who also work part time as National trust guides at Dunster Castle. George and Deidre Edwards are fellow guides, as is Beryl Nightengale. The castle is presently closed to the public, so the guides are mainly on light dusting duty, but it has been agreed to open specially for a party of local school children, students of history. One of the students is Jason, son of Thomas Franklin, the new local MP - obviously strings were pulled. Libby was supplying cakes to the castle as a treat for the students. As a demonstation of ancient communications, Jason was at one end of a speaking tube, conversing with Beryl, the guide, at the other end, when Beryl stopped speaking mid sentence. She was then discovered lying dead on the floor. Did she die naturally, or was there more to it? Annabel was a flighty new guide at the castle, and William was suposed to be showing her the ropes. Was this what he was doing when Beryl died ? Margery should have trusted her husband, but she jumped to conclusions, accused William of having an affair, and they had a heated arguement. Stressed William clutches his chest, has a heart attack, and is off to hospital in an ambulance. Libby visits Margery, and later is actually talking to Margery on the phone, when Margery too is attacked, and stabbed, but not fatally. So once again Libby has been there when disasters strike. Beryl was murdered of course. I will let you read the story to find out who did it, and for such a senseless reason. Libby now attends police briefings in the incident room - she went bearing cake. It seems DC Gemma Humberstone may be warming to Libby.
The other main plot fully involves Libby and Max's dogs Shipley and Bear. Shipley is off for advanced scent and obedience training and eventually will come back, a transformed character, and able to help with tracking after Bear goes missing from the garden, and doesn't return. Max concentrates on recovering Bear, leaving Libby to concentrate on the Beryl murder. Of course, Libby gets fed up with waiting, she goes to help find Bear, meets up with Max, and together they advance at night on a secluded farm .....
Happily, Mandy and Steve seem to be together again, with Mandy no longer suffering from claustraphobia. MP Thomas Franklin may also be held to account. There are happy endings all round, and Max and Libby are finally set to get married, but that said, the book ends just before the great day - we will need to read on to see if they make it up the aisle.
Links to author index and home page