Iain's Leisure Reading
I have not been able to find out much about the life and times of Sam North. He is the author of about eight novels including the award winning "The Automatic Man, " and the Booker Prize listed "The Unnumbered." He lives in Devon, and lectures in creative writing at the University of Exeter. His web site is quirky - more that of an artist than a writer. Sam is also a screenwriter, former talent agent and script developer.
As a side line, it seems, perhaps as a diversion, he has been moved to write a couple of Doc Martin books - transferring to print another writer's work - ie that of the TV series creator Dominic Mingella, and presumably various screenwriters. Usually books precede TV series or films, and I thought it was unusual to find something where the process had been reversed. Doc Martin is a bit like Marmite - you love it or hate it. I don't like Marmite, but I do like the TV Doc Martin series ( my wife hates it) and so I have decided to give these books a try. I am aware of two books both published in 2013. I have no idea if there will be others in the series later on, but as I write this, five years have elapsed with no third book. Who knows ?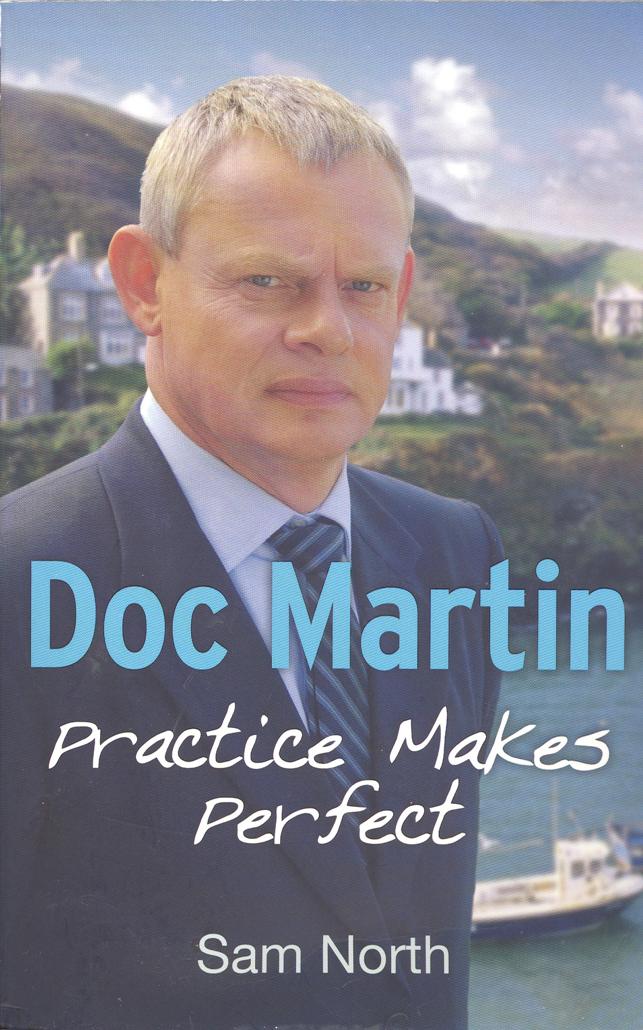 I read this book in Mar, 2018.
I am a great fan of the Doc Martin TV series, and so when I found this book in a charity shop I simply had to give it a go. Sam North is a professional writer who has decided to retell the TV series, or aspects of the TV series, in book form. I think he has done a good job - it all hangs together well.
The book Doc Martin is definitely the same Doc Martin as in the TV series - a fantastically clever boy, denied love as a child, kept away from loving Aunt Joan in Cornwall's Portwenn by an unfeeling father, lonely, unloved and now perhaps incapable of loving. He is a brilliant London surgeon suddenly cursed with a boood phobia, and, by a twist of fate, back in the same Portwenn of his childhood, trying to fit in as GP, but not knowing how. Big and bulky, Doc Martin seems clumsy and gauche in a quaint, narrow streeted Cornish seaside resort. He packs his bags to leave, but somehow stays.
Louissa Glasson, the ideal youngish local schoolteacher, sees something special in Doc Martin, and the most unlikely of all love stories starts to unfold. The romance has not really progressed much by the end of this book - which of course is why we must go on to read book two.
Sam North picks a few incidents from the TV series, and weaves them into this story. Bert Large and his son Al are here, as are Elaine, the hopeless receptionist, the strange dog that adopts Doc Martin and refuses his repeated rejections, Aunt Joan, Mark, the village copper, etc, etc. It's certainly a rich cast of characters - none created by Sam North, but each presented faithfully in print.
There are lots of strong sub plots, and a thrilling mercy dash to hospital with young Peter Cronk (a young Martin Ellingham in the making, too worldly wise for his years), where Doc Martin confirms what a brilliant surgeon he was / is, and Louissa and Martin almost become a couple, but Martin snatches defeat from the jaws of victory by saying exactly the wrong thing !
I guess I do like the TV series better (stunning scenery, brilliant character acting) which is strange as usually I find book versions preferable where characters exist in the minds eye. For example, I thought the Harry Potter Books far superior to the films. However Sam North does a fair job with this Doc Martin book. Although most of the credit must remain with the original TV series creator, its still a good read, and I look forward to reading book two.
Links to author index and home page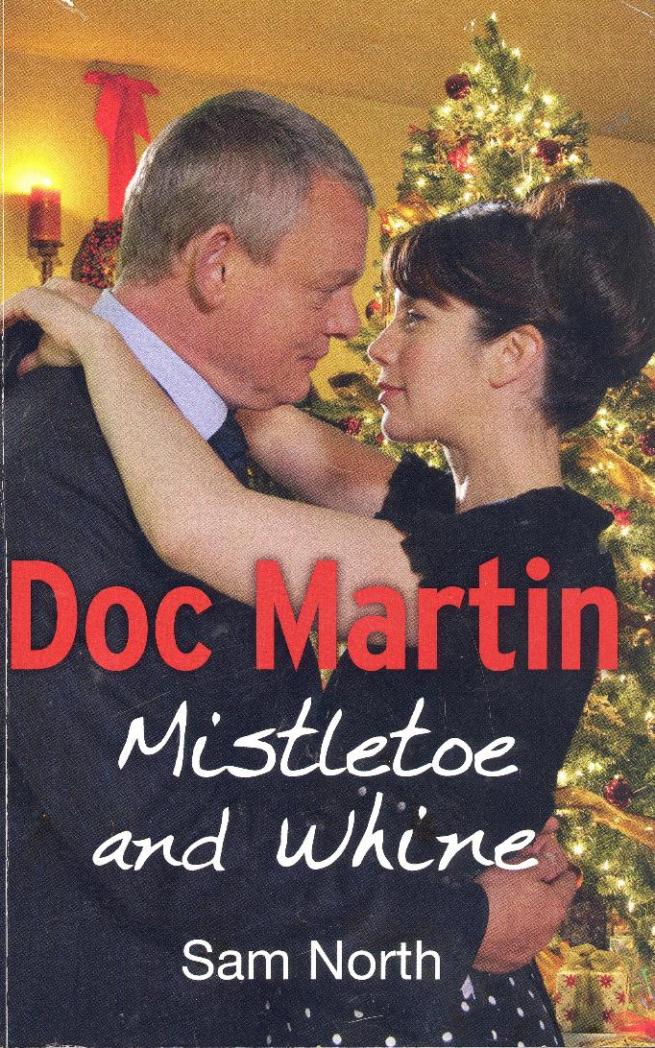 I read this book in Apr, 2018.
This is the second book in Sam North's retelling of the TV Doc Martin series. I liked the series, and Sam North does a good job in rewriting the various screen plays as books. Sam is not the creator of any of this, but he manages to summarise and slightly retell the series in a very readable form.
As per the TV series, this is very much a love story between a village schoolteacher and the local doctor - between Louissa Glasson and Martin Ellingham. Martin is very much damaged goods, born of parents who didn't like him, and had no time for him, starved of love and now seemingly incapable of giving love. He is also a top and brilliant London surgeon who had to abandon surgery when he developed a phobia of blood.
This book opens where book one finished - Lousissa and Martin had kissed, but he stunned her by saying she had bad breath, and that had killed any friendship. However they still have feelings for each other - so why do they quarrel all the time ? Once again, towards the end of the book, they seem to be together again, but once again Martin ruins things in a spectacular way.
There are various other plots. Young Peter Cronk has a story where his mother is in hospital and he ends up sleeping on Doc Martin's settee. It's Christmas, and neither Doc Martin nor young Peter do Christmas - they seem well matched. But of course, unfeeling Doc Martin sends Peter on his way. Doc Martin's terrible parents turn up, after something - that something is half of Aunt Joan's property. Aunt Joan is the loving parent Martin never had, and quietly, unknown to Aunt Joan, Martin rescues his Aunt. There is hope indeed for someone who can do this. We also have the village bobby finding love but sadly it's all a confidence trick.
It's good, competent writing, and I enjoyed reading both books one and two. I don't know if there is / will be a book three - who knows ?
Links to author index and home page