Iain's Leisure Reading
I came across some of the Cotswold Mystery books in the "3 for £5" section of "The Works" bookshop in Bury St Edmunds, and thought why not? I sort of knew the Cotswolds area from when my daughter and her family lived nearby in Abingdon. But I now know that Rebecca also writes about the Devon area in her Den Cooper detective series, and I know Devon better than the Cotswolds. Really I had never heard of the author Rebecca Tope, nor her amateur detective character Thea Osborne and her dog Hepsibah (Hepzie). At the time it didn't register with me that this would be the first time that I had read a female author writing about a female detective. I hope I not in any way sexist - I am definitely all for equal opportunities. But it simply never occured to me that this series might not be "my cup of tea". I say this because, as I write this, I have read book one in the series, and now have some doubts. But I'll read on and give the series a fair trial.
Rebecca Tope was born in 1948 (on New Years Day !) in the Midlands, raised in Cheshire, and then moved to Devon with her farming family. She now lives in rural Herefordshire, on a farm / small holding near the Black Mountains, rearing Cotswold sheep, and rare breed pigs. Its reported that she likes spinning wool from her sheep, knitting, and weaving.
Rebecca had tried her hand a various jobs before becoming an author - e.g. pre-natal instructor, marriage counselor, funeral director. She uses this experience in her books. She founded Praxis Books in 1992, and was Crime Writer Association (CWA) membership secretary in 2009. She is the author of four murder mystery series :-

A series featuring Den Cooper, a Devon police detective
The West Country series featuring Drew Slocombe, an undertaker
The Cotswold mysteries featuring Thea Osborne
A series featuring Persimmon (Simmy) Brown, a florist in the Lake District.
Her books are set in real villages - she wanders round these villages, along the footpaths, and into the pubs, but tries to avoid discussion with the villagers.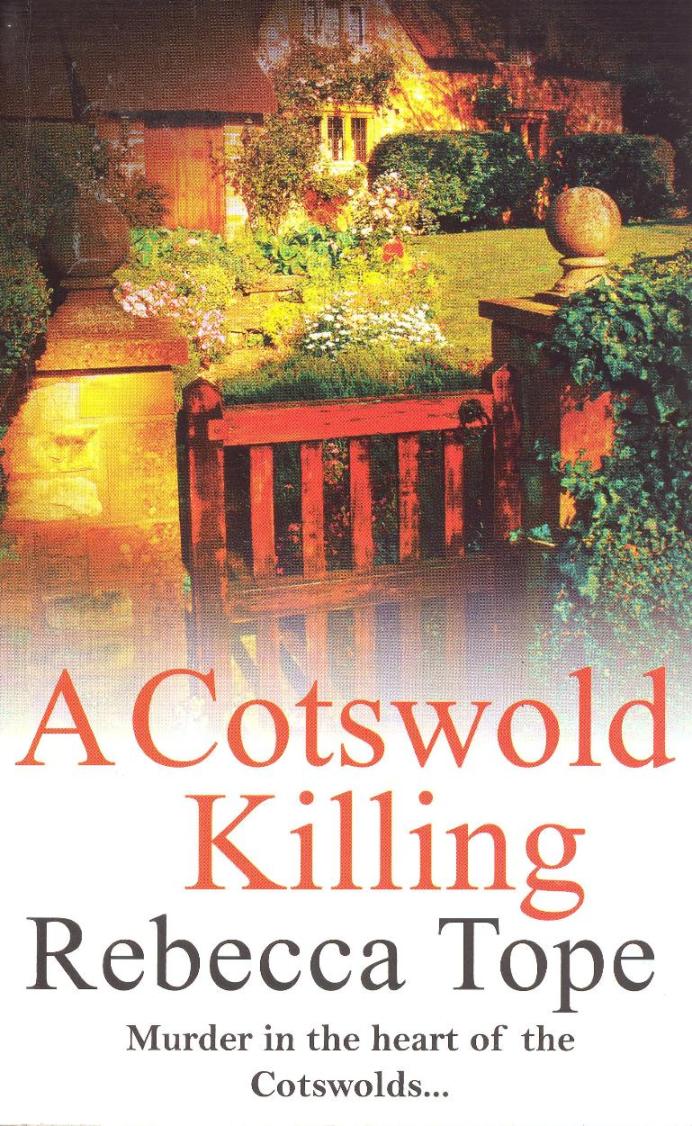 I read this book in March, 2015.
I have been mixing the series of crimes fiction books that I read. Sometimes I go for well known authors, sometimes I go for a particular location, and sometimes I just take pot luck. Usually I end up liking most that I read, so I sometimes buy quite a few books in a series before even reading the first one. Perhaps I have now come a cropper with this series.
This is book one of the Cotswold Mysteries featuring amateur female detective Thea Osborne, and her dog Hepsibah. We are introduced to Thea, in her early forties with a BA in History, who is still in pain, mourning the death in a car accident of her huband Carl a year ago. Thea self harms hoping the physical pain will blunt the mental pain, and to help cope with her mood swings and periods of mild depression and gloom. She also fears that her husband is slowly receding in her memory, and she does not want this to happen. Thea has a beloved pet spaniel, her dog Hepzie. She also has a grown up, 20 year old student daughter Jessica, and a police detective superintendent brother in law, James. Thea is a good looking woman, and her beauty helps her get on with people, especially men.
I quite liked Thea and her dog, and Rebecca does write movingly and well about the pain of loss / bereavement. I also quite liked the set up - a beautiful widow has time on her hands, agrees to house sit whilst occupants go on holiday, and whilst comfortably off, admits that the house sitting money comes in handy too. But at times I thought the book was proceeding far too slowly, it was too verbiose, and there was too much small talk and prolonged analysis of everyones' feelings.
Thea and Hepzie go to house sit Brook View in the village of Duntisbourne Abbots in the Cotswolds, and immediately Thea feels at home. Its a nice place with nice people. But she is awakened the first night there by a scream in the night. She listens, but hears nothing further, and goes back to sleep. It turns out that one of her new neighbours, a young man Joel Jennison whom she had met, has just been murdered in a field attached to Brook View. Worse than that, his brother Paul had been murdered in the same field a year previously, and no culprit found. Thea is horrified at what she has been caught up in - but resolves to try to do her humble best to see if she can help the police. All of that is OK, but there is a lot of self anguish, thinking out loud and then mind changing, we just seem to be wallowing about. I could have done with a better sense of direction, a bit more action, a bit less introspection. On the other hand I did read on to see who had "done it", and Thea got there in the end.
I think I would give this book 5 out of 10. In my opinion, it wasn't terrible, but I have read a lot of better books. Sometimes I am a bit slow to like a new series, and as I have bought other Cotswold Mystery books, I will read on and give the series another go.
I am puzzled as to why I didn't like the book. Was it simply because the book was not aimed at me - because it's a woman's book, aimed at women, by a female author writing about a female detective from the female perspective ? Or is it just not a good book ? I am soon going to read "T is for Trespass", a member of another book series where another female author writes about a female detective. Hopefully I will like that, and solve the puzzle.
Links to author index and home page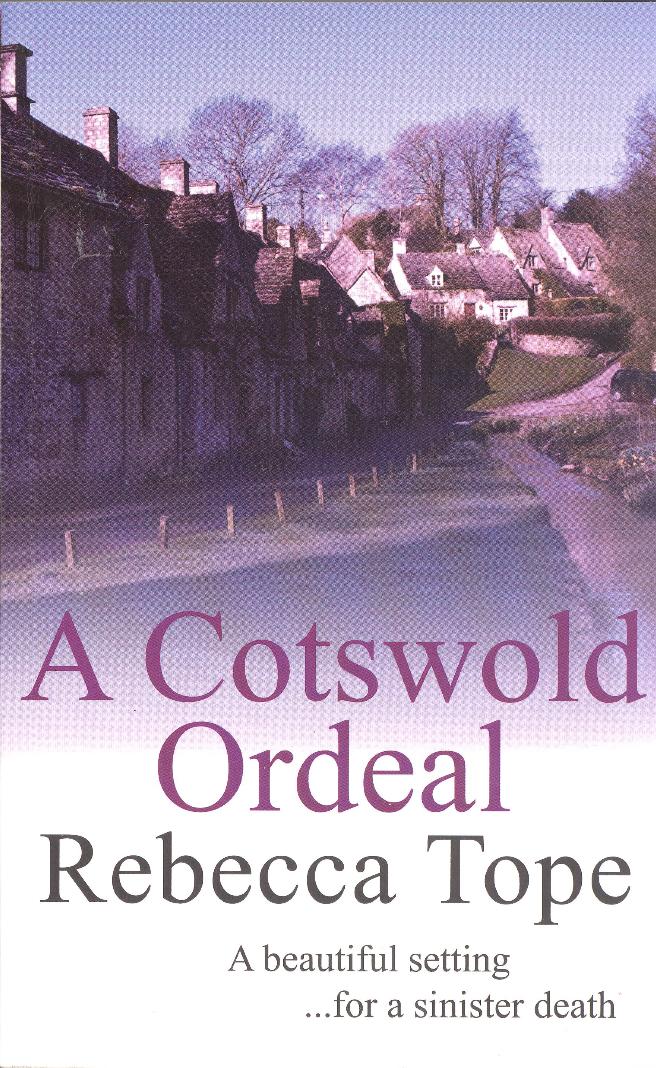 I read this book in June, 2015.
This is book two in the Cotswold series by Rebecca Tope, featuring home sitter Thea Osborne and her beloved dog Hepzie. Thea is trying to put her life back together after the tragic death of her husband Carl just over a year ago. Her first venture into house sitting was in book one, and by pure bad luck she was caught up in a murder investigation. She reckons that lightening doesn't strike twice to the same person, and takes on a second home sitting commission - a charming house in Frampton Mansell in the beautiful Cotswolds. But once again fate strikes, and a murdered body is found hanging from the beams of the barn attached to the property. Thea must be jinxed.
I didn't like book one as there were too much self analyses, introspections, and too many sidetracks, assorted musings about all sorts of things, but nothing to do with the story. This time I knew what to expect - I don't think I am the target audience for this series - and strangely I wasn't so annoyed. I like Thea, and the story, although it was not very realistic, and I thought the book was sort of OK.
In book one, the investigating officer was D. Super. Phil Hollis, and he turns up here again. Very soon it is apparent that there is a lot of sexual chemistry between Phil and Thea. Phil is divorced, Thea is widowed - but is it too soon for Thea, only a year after Carl's death ?
Thea's sister Jocelyn turns up. She has had to get away from her husband Alex who it turns out had been beating her. In the bathroom Thea sees that her body is covered in bruises. Alex and Jocelyn have five children. Rebecca Tope of course then embarks on another of her long digressions - about why would anyone want to have five children. There is a bit of chatter between Thea and Jocelyn as each reverts to their childhood personas.
Behind all this is a strong, but silly, story about "Rural Warriors" who object to change in the Cotswolds. They don't want development, roads widened, commerce, and crowds of visitors spoiling their beloved Cotswolds. Do they have lunatic fanatics in their ranks who would kill for the cause ?There are lots of warnings for Thea and Jocelyn to clear off - but Thea has accepted a job, has to look after the family pony, and refuses to go.
Thea's protector is Phil Hollis, and by the end of the book, they are well on their way to being a couple. There is quite a bit of tension building, as Thea's life is in danger, and quite a good plot twist when the murderer is revealed.
At the end Phil asks Thea to join him when he takes some leave in a few month's time to stay at, and dispose of a country cottage left to him by a deceased aunt. Surely Rebecca Tope is setting up book three - an adventure which doesn't have another murder at a house where Thea is house sitting.
Not really my cup of tea, but I thought it was OK, and I'll read on to see what the future holds for Thea and Phil.
Links to author index and home page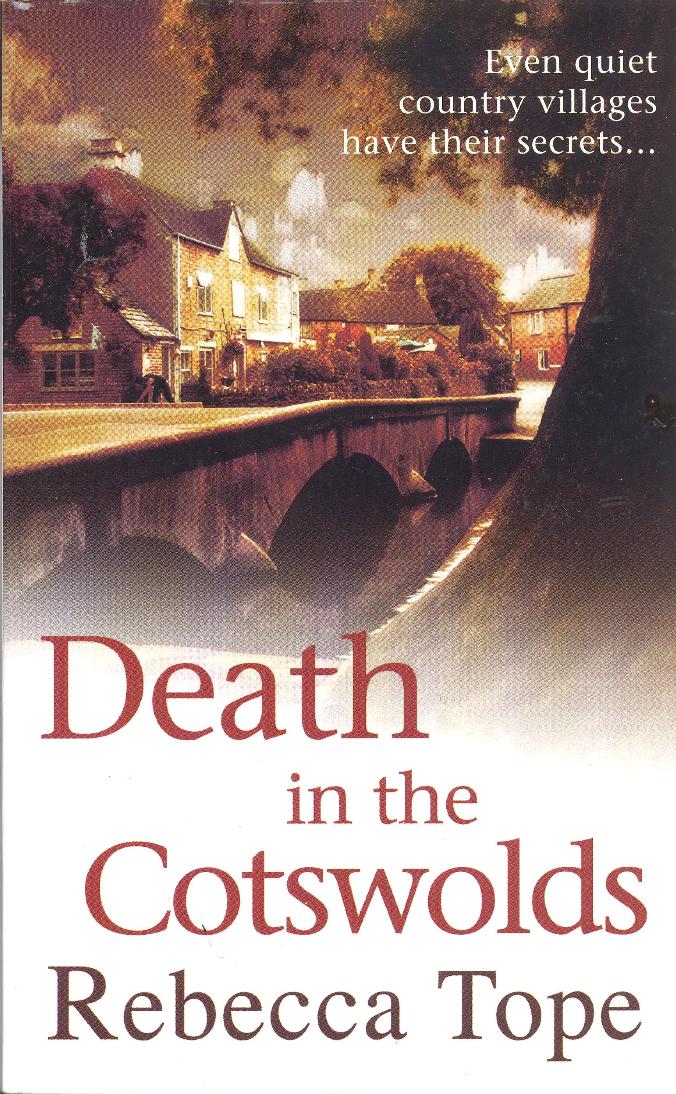 I read this book in July, 2015.
This is book three in the Cotswold series, featuring Thea Osborne, house sitter in the Cotswolds, and her beloved dog Hepzie. In book 1 there was a murder at the house where she was house sitting, but Thea helped find the killer. Thea also met Super. Phil Hollis. In book 2 Thea thought lightening doesn't strike in the same place twice, and so took another house sitting job - but of course she was jinxed, and there was another murder. She met Super. Phil Hollis again, and she and Phil became a couple. Phil was divorced, and his young daughter Emily had died tragically. Thea had lost her husband Carl just over a year ago - and Thea was agonising over whether it was too soon to meet someone else.
Book 3 was set up at the end of book 2. Phil had asked Thea to join him for a week as he disposed of his deceased aunt Helen's possessions, and put her house up for sale. Helen had left the house, in Cold Aston in the Cotswolds, to her nephew Phil. I thought it would be more of the same, perhaps a slight change in that Thea was not house sitting, but Thea would agonise over sleeping with / falling in love with Phil, and there would be another murder.
Rebecca Tope took me completely by surprise by introducing an old childhood friend of Phils - Mary, now called Ariadne - who lived in Cold Aston opposite Aunt Helen, had looked after Helen, and then kept an eye on the place for Phil. Ariadne is the one telling this story. I thought it would switch back to Thea after a few chapters, but it never did. So now, we see Thea and Hepzie - Ariadne doesn't like dogs - and Phil through another person's eyes.
First we need to find out more about Ariadne. She is tall, broad, opinionated, a bit intimidating, and doesn't have many friends. She is a practising pagan - a bit like a white witch - who beleives in Nature, the soil, the seasonality of life, and tries to tune into age old practices and beliefs, and live in harmony with them. She lives alone, and leads a simple life, much as life was lived in the 1950's. She sells superior hand crafted "haute couture" knitwear, coats, jumpers, etc, and manages to get by financially with this income, and by living frugally, foraging, etc. They are getting ready to celebrate Samhaid, the pagan origin of Halloween with a ceremony at Norgrave Barrow when Ariadne finds the body of her friend Gaynor murdered, and laid out in a ritualistic pose. Gaynor was also a pagan. Phil is on the spot, and so he has to abandon Thea and his plans for a quiet week getting to know each other. Is Ariadne the killer, or one of her pagan group ?
The story is also about freemasons - Phil used to be one, but quit, and his ex wife Caroline's father was a grand master. Caroline of course turns up and she and Thea meet. Could Caroline also be a suspect - a bit awkward for Phil.
Ariadne is about 10 years younger than Phil, and had a schoolgirl crush on him. But eventually she and Thea become sort of friends, although each is wary of each other. At the end, Thea is in grave danger, and suspense builds, but eventually the murder is soved, and Thea and Phil are still together. But this time there are no pointers towards the next book other than a possible new house sitting commission for Thea. This is in Blockley, not too far from Cold Aston, and Ariadne says she will see Thea again at Blockley.
Having someone who doesn't know what is going on sort of works, and we are spared Phil and Thea's bedroom scenes, and the detail of Phil's police enquiry. But hopefully Thea will take up the story once again in book 4.
Links to author index and home page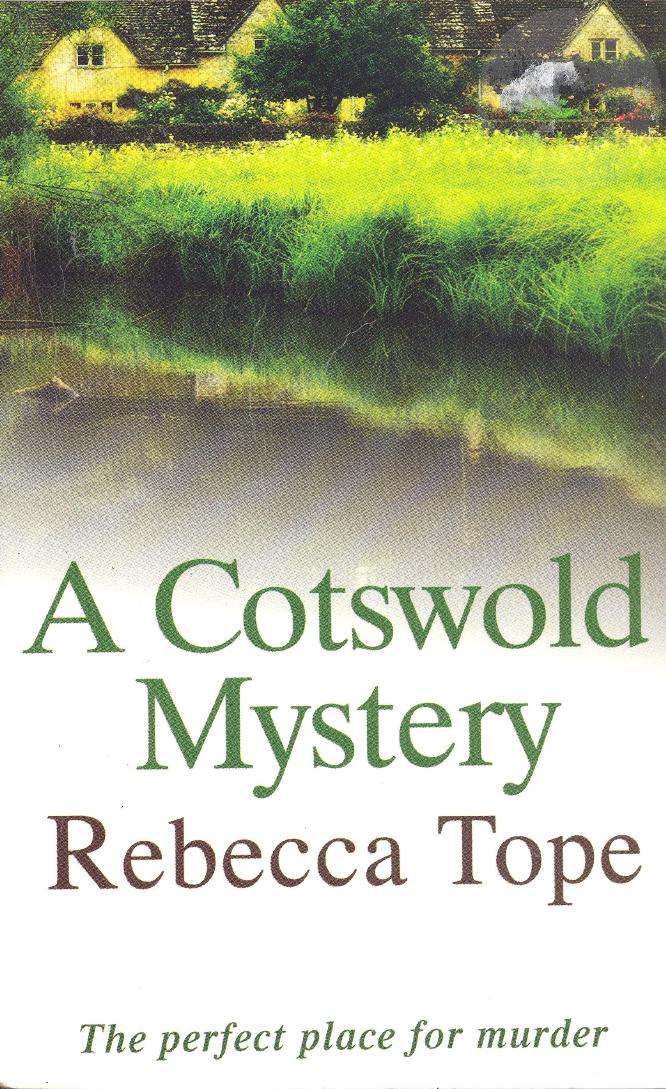 I read this book in September, 2015.
This is book four in the Cotswold series, and Thea Osborne is still house sitting with her dog Hepzie. She is still seeing Superintendent Phil Hollis, missing him terribly when he is not there, but wasting time with silly arguments when he is there - e.g. do the police have too much power, are they like big brother, spying on the public. These books are full of long winded contemplations, and Thea wonders if her seeing Phil might somehow be disloyal to the memory of her deceased husband Carl.
As indicated in book 3, this book sees Thea housesitting in Blockley. Mr and Mrs Montgomery are off on holiday, but have left Thea with a somewhat unusual commission - Thea has to look after granny Gardiner, who seems to be suffering from some form of senility. Granny lives in an annex to the house, mostly locked in, but able to go out of her own front door - but the door is alarmed, and when the buzzer goes, Thea has to scurry after the old lady to see she doesn't come to any harm. Granny is possibly 92, and is very forgetful, but has periods of lucidity. It's as if there are two separate grannies - granny A and granny B. Granny A is frail and forgetful, granny B sneaks out of the house in the middle of the night to effortlessly deliver lambs! This time Thea is joined by her daughter Jessica who is a police probationer, but is facing a disciplinery hearing for losing control under provocation, retaliating and hitting a child. Jessica fears she may be kicked out of the force, even though her uncle James tries to reassure her. James, Carl's brother, is also a police superintendent. Thea is surrounded by them.
As per the previous three books, there is a murder - the next door neighbour Julian, whom Thea has never met. Jessica and Thea discover the body, stabbed through the heart. Strangely the murder hardly registers in Blockley - everyone seems to be carrying on as before, and even the police response seems underwhelming. This time it is Jessica who wants to find out more - Thea would be happy to leave it all well alone.
I quite like Thea after a fashion but there is not much action and a lot of sidetracking, navel gazing, and self analysis. It seems granny might be the killer, but why, and would she have the strength? Thea likes granny Gardiner, and admires the way she tries to keep going, even knowing that she is now mentally impaired. And generally granny is highly regarded by lots of friends in Blockley. Thea is torn between feeling protective towards granny who is in her care, but knowing that murder cannot be excused. So quite a lot to agonise over, and Thea and Rebecca Tope are good at agonising.
There is a suprise of sorts at the end, but its all very low key, and I couldn't really sum up all that much enthusiasm, althought I did have to keep reading to find out who killed Julian, or rather, did granny do it ? The ending though sort of petered out, and not much had been resolved - we don't know what happened at Jessica's hearing, and Thea still seems unable to committ to James.
It's a bit of a strange series - sort of OK, five out of ten stuff, OK to read for a change, but nothing compelling, nothing to enthuse over. Dammed with faint praise, I guess.
Links to author index and home page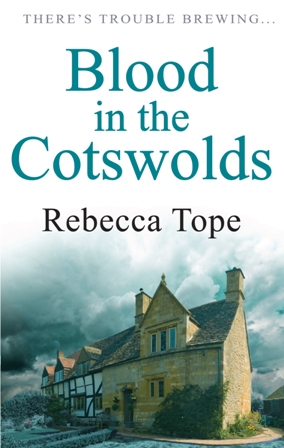 I read this book in November, 2015.
This is book five in the tales of Thea Osborne, house sitting superb homes in the Cotswolds villages, and always being caught up in some strange murder case. This is a device to bring Thea and D. Super. Phil Hollis together again.
The stories are far fetched, and ridiculous - sadly I may have made a mistake in reading this series. It's desperately slow, and I don't really agree with much that Thea / Rebecca Tope says. In my opinion, it's not really a police state, and limited intelligence gathering by the police keeps us all safe - but Thea disagrees.
Thea is house sitting in Temple Guiting, for a week, and Phil is to spend the first weekend with her, as the pair grow closer and closer together. Of course Hepzie, the dog, is there too. Poor Phil slips a disc, and has extreme back pain - but gets no sympathy from Thea whatsoever. Phil is awakened in the middle of the night by a lot of chain saw activity. He struggles up, and with difficulty goes down the road, and discovers that a fallen tree has blocked the road - and is being cleared away. But Phil discovers some bones where the soil has been disturbed. Whose remains are these, what is the story ?
The police are called in, and D Super Gladwin, a female police superintendent from Cumbria takes the helm in Phil's absence. But Phil and Thea are on the spot to interfere /assist.
Everyone in the village wants things left as they are - there is an old secret at the heart of this nonsense. Phil and Thea are blamed for stirring things up. The story is based on a lot of people in the village having Knights Templar connections, and there is a local "coven" of people who re-enact the deaths of obscure ancient saints.
Thea is in a foul mood all week, blaming Phil for having a slipped disc / incapacitating back pain. She wants to explore the area - Phil can hardly move. Based on this book, what Phil sees in Thea is a mystery. Why I am bothering with any of this introspective tosh is another mystery.
Let's just say that this book is not really my cup of tea, and leave it at that !
Links to author index and home page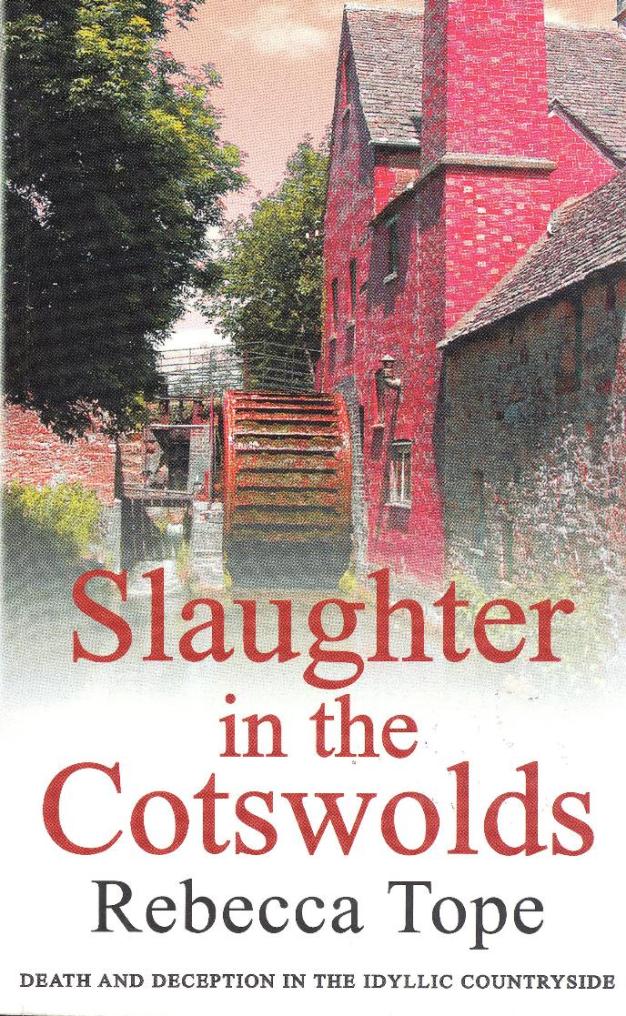 I read this book in February, 2016.
This is book six in the adventures of Thea Osborne and her dog Hepzie as they house sit various houses in sleepy villages in the Cotswolds. I thought the previous book was terrible - ridiculously far fetched, stupid and unbelievable. Happily this book is a lot better - no strange cults, no re-enacting the deaths of martyrs, etc. This time Thea is in the village of Lower Slaughter which is not very far from Stow-On-the-Wold, and so Thea can go there for food shopping. Nor is it very far from Cold Aston, the venue for the previous book, and so Thea can look up Ariadne (Mary), a friend she met there.
Usually when she house sits, a murder takes place very near by, Super. Phil Hollis is called in, and he and Thea can get together. Both have unhappiness in their pasts, and up to now it seemed that they would grow closer and closer as the series progressed. All that changes in this book. We sort of had a clue in the previous book when Thea was so unsympathetic when Phil slipped a disc, and could hardly move with severe back pain. This was not Phil's fault - such things happen, it was an accident. Thea behaved very badly I thought - and I wondered what Phil saw in Thea. In this book they grow further apart, and by the end of the book it is not clear if they have split permananently, or if they might get together again in some later book. Strangely Thea does not seem at all bothered - I thought I liked Thea, but she now seems a very shallow person. There has been a growing coolness between them - they had been keeping in touch, but there has been no warmth in their meetings. It is Phil who puts his finger on the problem - Thea seems to be sulking because there has been no sex between them since Phil's back problems, and Phil points out that if this is all there is to their relationship, they may as well give up now. I thought Phil came out of it very well, and Thea very poorly. I was very surprised that Rebecca Tope seemed to present Phil in a better light than Thea. I had thought that she would be prejuduced the other way, and I admit I misjudged Rebecca, sorry.
The book opens at a funeral - Thea's father has died, and we get the usual observations on death, the church, the shortness of life, etc. I thought it was handled sensitively, and well. Thea has to leave her family to grieve to take up her latest commission in Little Slaughter. Here she is pet minding too - two dogs, some ferrets, cats, and a talkative parrot. There she is visited by her big sister - the clever and usually so capable Emily. Emily seems to have taken a wrong turning on her return journey out of Little Slaughter, and witnesses a brutal murder in a near by lay bye. Of course there is more to it than this - Thea wonders if Emily is holding something back. Phil is in charge of the investigation. He is in a difficult position dealing with Thea and her sister. By unlucky coincidence, Emily knew the victim, and Thea's friend Ariadne was in love with the Rev. Peter Clarke, the victim's brother.
It is all solved by the end of the book - and it is a solution that I had not seen coming. For once we have had a simple story - no wierdness, one completely believable.
The book finishes with quite a few unanswered questions. As well as all her other mistakes, Thea has also made a mess of pet sitting, and failed to look after the animals in her charge. What would the house owners say when they returned? We needed an epilogue to tell us.
Will Thea and Phil get together again - or have we witnessed the strangely low key parting of the ways? If it has ended, I would never have thought it would end with a whimper. We will need to see what happens in future books. Thea has some work to do to regain my sympathy - I don't seem to like her any more.
Links to author index and home page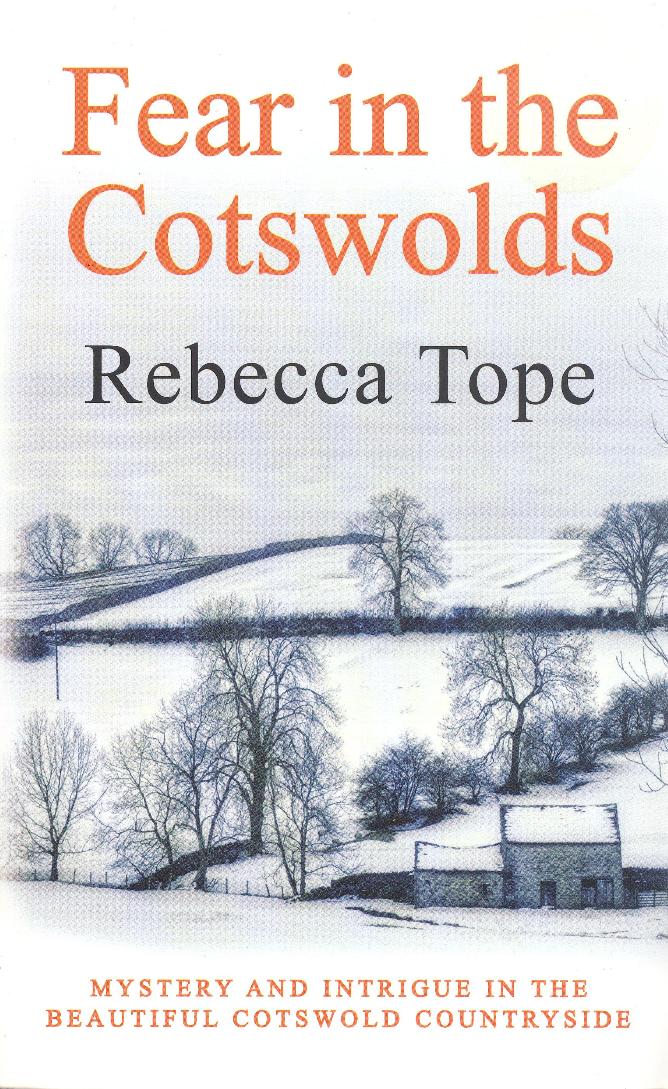 I read this book in April, 2016.
This is book seven in the on going adventures of Thea Osborne and her dog Hepzie as they continue their itinerent ways through the Cotswolds in a succession of house sitting tales. I am not the greatest fan of this series - not much happens, it's very slow paced, and there is too much introspection. But it is as it is, and I didn't really mind this particular adventure. It all fitted together quite neatly, Thea didn't really solve anything, and the ending made sense.
Thea is house sitting in the beautiful hamlet of Hampnett, and this time it's a one month contract in January when Thea is cut off by a snow fall that makes travel very difficult. Usually Thea has Phil Hollis to mind her back, but they sort of agreed an amicable parting, and now alone, Thea has a funny feeling about this assignment. She is afraid, and can't quite shake off this feeling of dread. Not herself at all - she is missing Phil.
Thea awakes after the snow storm to find a set of footprints leading to / from her house over the field behind. Thea follows the tracks, and surprise, surprise, finds a dead body - a man, frozen to death in the snow. We later find out it's George, a neighbour. Thea trudges back to the house, and phones the police. They take over an hour to get there, but when they all struggle through the snow, the body has gone. Thea is not very popular - is she some mad woman, is it a joke ? Inevitably, it is Thea who finds the missing body again. Also in the same area, another body is discovered, definitely murdered. The two deaths must be related, but what is the story ?
Detective Suprintendent Sonia Gladwin is given the case, and Gladwin and Thea get on well - so Thea sort of knows a little of what the police are doing, and sets out to help.
Phil Hollis has moved on, and is now seeing someone else. How does Thea feel about this ? Has she made a terrible mistake ? And why was she so uncaring when Phil hurt his back / slipped a disk. Poor Phil was in agony, but Thea couldn't care less. At the time I thought she was horrible, and that Phil should look elsewhere for company.
Meanwhile Thea is kept busy with a donkey, a rescue dog, and some rabbits to look after. And near the end, Thea's daughter Jessica turns up to introduce her new boyfriend to her mum.
Thea is still going on about it being a police state, and preaching a doctrine of live for the day, and let the "ifs" of tomorrow take care of themselves. I think we will need some new thinking for the next book, but I doubt that we will get it !
It's not really as bad a book as I am making out. Horses for courses, etc, but if it's not my "cup of tea", it might be yours.
Links to author index and home page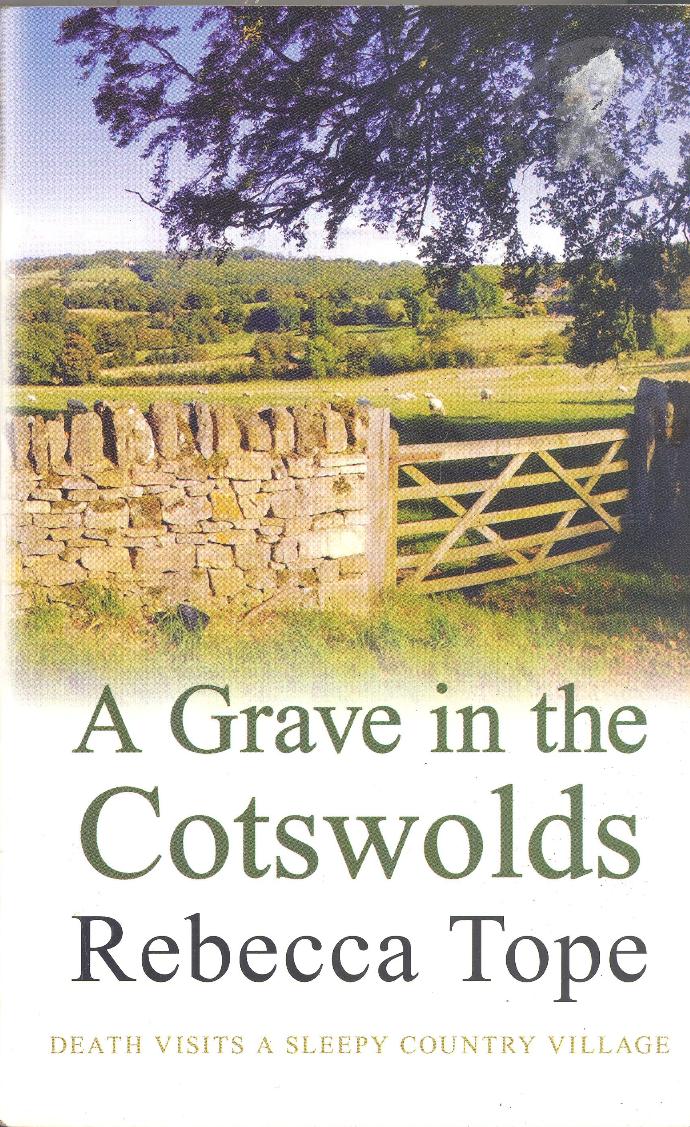 I read this book in August, 2016.
This is book eight in a series that is not exactly my favourite - I have bought the books so I may as well read them. It once again has Thea Osborne house sitting in the Cotswolds - in Broad Campden - with her dog Hepzie. This time though, the person telling the story is a green undertaker, Drew Slocombe, and not Thea, and I thought the book was all the better for that. Drew is very like Thea in lots of ways, and they get on very well together, and he even thinks like Thea, but thankfully he is less introspective than Thea, and the book is less meandering. I quite liked most of the story, but thought the ending a bit contrived. .
Drew Slocombe has two acres beside his house, where he inters bodies in a natural nature woodland setting. He uses cardboard coffins where possible, and offers a very sympathetic alternative kind of funeral. Greta Simmonds owns a house in the Cotswolds, with a field attached, and she wants Drew to handle her funeral, burying her in "her" field in her beloved Cotswolds. She makes all the arrangements with Drew, pays up front, and tells him her family do not make old bones. By coincidence she is on holiday when she dies, and had employed Thea to house sit. Thea liked Greta, and so is there at the funeral, and thus meets Drew. Thea's policewoman daughter Jessica is also there with her detective boyfriend, and officiously books Drew for having three bald tyres. Thea is annoyed at her daughters action, and befriends and defends Drew, and continues to help and defend Drew as events start to spiral out of control.
Firstly Drew is summoned back to Broad Campden by an officious local council employee - Mrs Symmonds did not own the field, Drew had failed to check this, and the jobsworth wants the body removed for trespass. Drew argues with the jobsworth, and it's a heated argument. The jobsworth is later found murdered, and Drew is the last person to have seen him alive - apart from the murderer. Drew is questioned by the police, and when the police discover that Mrs Symmonds has left her house to Drew in her will, Drew becomes chief suspect. Drew had no idea that he stood to inherit a valuable property - he was happy where he was, married to Karen, and with two young children. Drew is not worldly wise, is a bit of a dreamer, and Thea takes him in hand. She says they must discover who did the murder to prevent Drew going to jail.
Drew and Thea are drawn together, but manage to keep their friendship plutonic - althought they spend a night together in Mrs Symmonds house. Strangely now, Thea's offer to help the police solve the murder is taked seriously, and she does eventually manage to solve the murder. She incorrectly identified the murderer, but it all worked out in the end in a rather contrived ending.
All in all, then, an original story, reasonable well told, and mostly believable. Rebecca Tope has improved. But shame about the ending based on a flimsy premise.
Links to author index and home page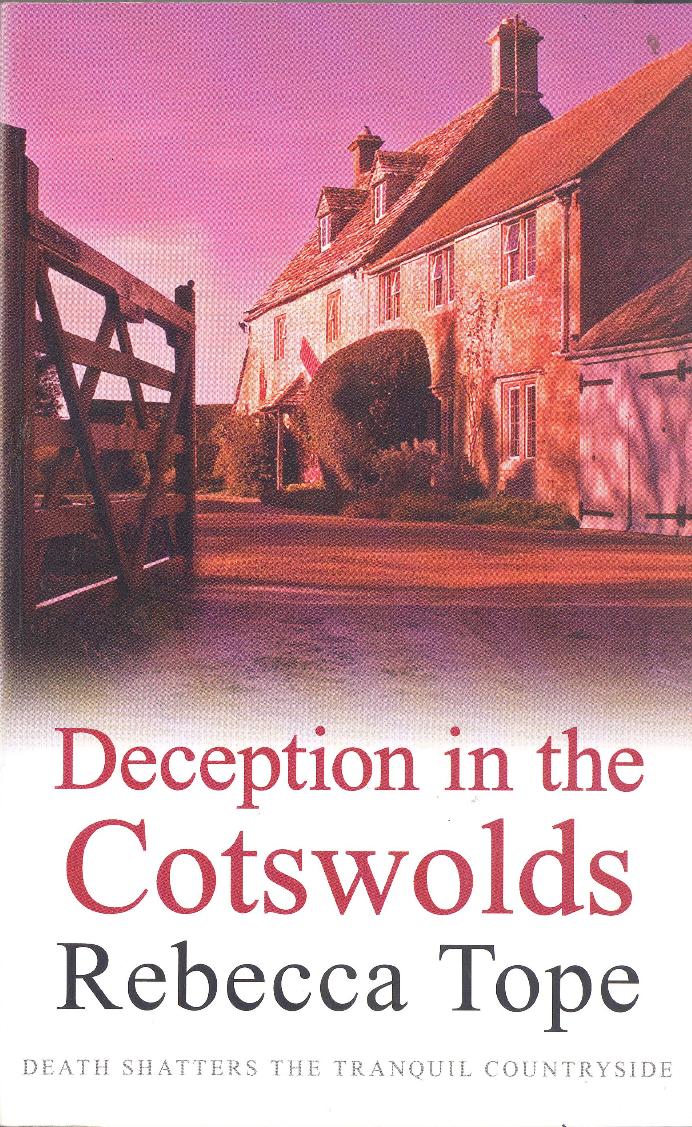 I read this book in October, 2016.
This is book nine in a series that mostly leaves me cold. Quite simply, it is not my cup of tea, but I have bought the books, so I may as well read them. Once again Thea Osborne and her dog Hepzie are house sitting in a little village in the Cotswolds. This time the village is Cranham, and the house owner is Harriet Young. As well as looking after the house, Thea has also to look after Harriet's reptiles. They are kept in tanks in the basement, but don't need much looking after, and so Thea has plenty of time to poke her nose into / take an interest in other peoples' lives and business. This time, many of the locals seem to have been forewarned, and know of Thea's reputation as a semi police informant /busy body who turns up, causes havoc in peoples' lives, and then goes off and leaves them to it. Perhaps I am being a bit unfair on Thea who mostly means well, and regards her inate curiousity as mostly a good thing, but Thea is a mixed character. I started off liking her, and feeling sympathetic as she had lost her husband in a car crash, but after she met the perfectly nice and suitable Phil Hollis, she treated him very poorly when he hurt his back. Now Phil and Thea have parted, Phil has found someone else, and Thea rather misses him.
Whilst house sitting Thea meets Harriet's neighbour Donny, an old man apparently in very poor health, and someone obsessed about his own death, perhaps even considering suicide. He has a fear of hospitals and intrusive medical procedures, and wants to organise his own peaceful death at home. Everyone wants to change the subject when Donny goes on and on about death, but Thea talks to him seriously, and suggests that her friend Drew Slocombe (the green undertaker of the previous book) might be the person for Donny to talk to. She arranges a meeting, but before this can take place Thea and Donny's daughter find Donny dead in his bed, with his face covered with a plastic bag. Did he go ahead and commit suicide after all, or was he helped / perhaps even murdered ?
And so Drew and Thea meet up again. They are obviously kindred spirits who share a love of amateur detecting, and each finds the other a friendly companion to speak to. In the previous book it seemed that there might be more to their friendship, but both pulled back in time. Drew is sort of happily married to Karen, but following a long illness she now suffers bad headaches, has no energy, seems to take little interest in life, and is not the same person he married. Karen and Drew have two young children. An affair with a married man is a step far too far for Thea. No way would she contemplate that. And yet, they still meet up, Drew and his two children stay the night with Thea in Crantham, and at the the end of the book, Karen is back in hospital having been found unconscious with a celebral bleed. We will need to read on to see what happens.
I have discovered that for me the best way to read these books is to start off as normal, and just read away, but then to change about a third of the way through the story when I start to get fed up with the lack of action, and the endless musings and repetitions. Then I read a couple of chapters, break off, read the paper or watch TV, and then come back and do another couple of chapters. It's all reasonably interesting usually - but its just too slow paced for my taste.
You will need to read the book to see if Donny did commit suicide, or if it's a murder and if Thea solves it.
Links to author index and home page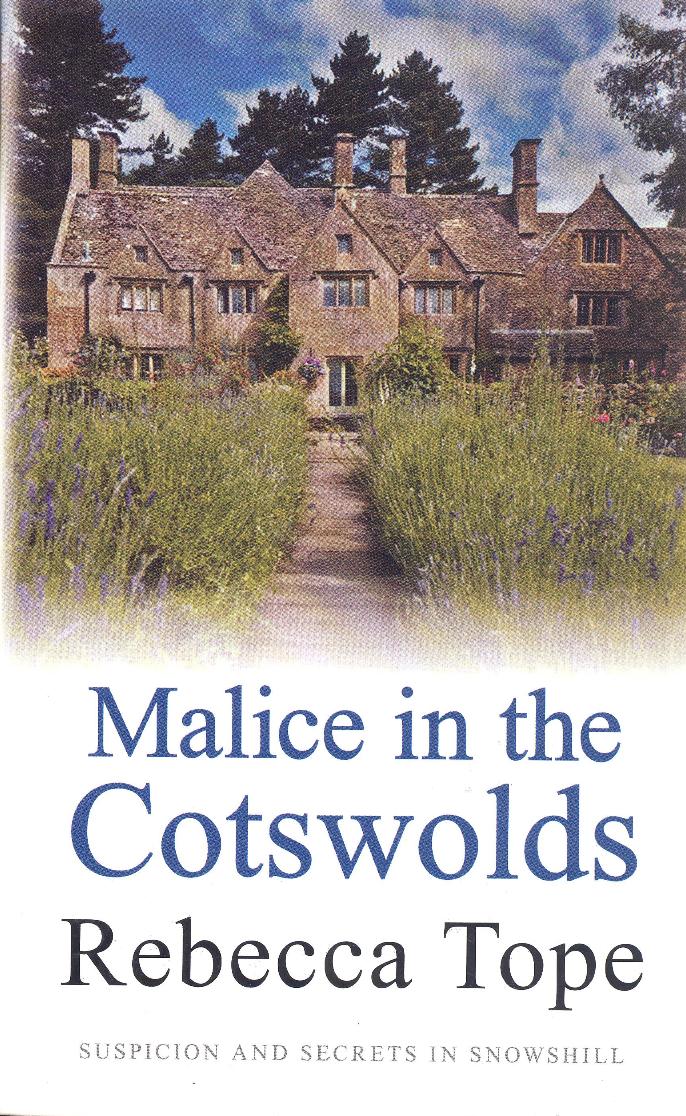 I read this book in November, 2016.
This is book ten in another of the series that I am reading because I bought the books, so I may as well read them. It's about a house sitter Thea Osborne, and her dog Hepzie, ruminating about life and mostly death as she house sits in lovely rural settings in the Cotswolds. Wherever she goes, there is always a murder, and a mystery to be solved. Thea of course is now very well known to the police who sometimes think she must be some kind of a witch - always being there, telling them things they haven't discovered for themselves, and sometimes solving the mystery before them.
Thea has a good friend in D Super. Sonia Gradwin who sort of keeps Thea up to date, and in the last few books Thea has had a friend Drew Slocombe to help her. He is a green burial undertaker, married with two young children, but sadly his wife Karen has been ill for 3 years, and now is in a coma, and not expected to come out of this coma. If he gives up on a wife, breathing but inert mentally, will they switch off her life support ? Drew's home circumstances are tragic - Thea is a welcome escape !
There is usually a good story in these books, but it takes second stage to all the author's endless thoughts on all sorts of sad subjects. This doesn't make for cheerful reading - and its too slow and meandouring for my taste. I am not the target audience.
Specifically, Thea is in Snowshill, house sitting for a french teacher Yvonne Parker who seems hopelessly vague. Her husband left her five years ago, and she has two grown up children, Mark and Belinda
There is a young boy, Stevie causing havoc in the village, running feral, ruining gardens, and tormenting pets, and generally being an out of control delinquent. His dead body is found behind Thea's car - found by Thea. Everyone hated Stevie, but surely not enough to kill him. Did his mother Gladwin (its a one parent family) finally come to the end of her tether, and strangle Stevie ? The police suspect the mother, but Thea saw the mother's grief, too convincing to be an act, and doesn't think Gladwin killed Stevie. Who killed Stevie, and why, is the subject of this book.
It's all sorted by the end of course, and there is also news about Karen by the end of the book, setting up a realm of possibilities for the future.
These books seem reasonably popular, so if you like that sort of thing, don't let me put you off. I'm not a great fan however.
Links to author index and home page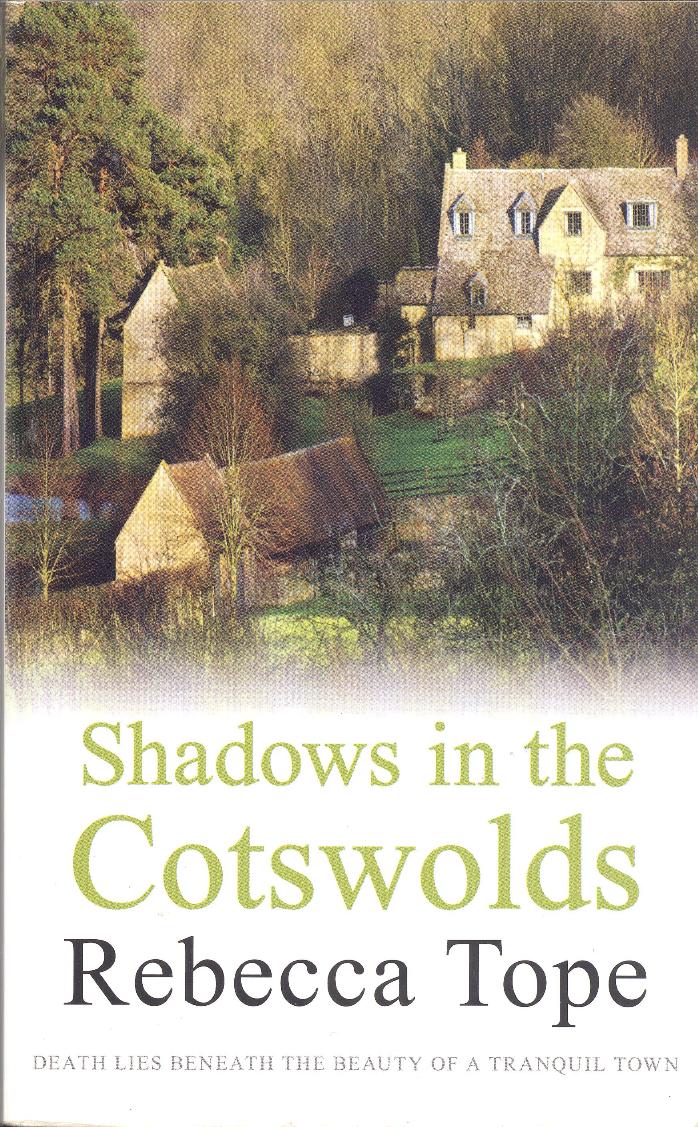 I read this book in February, 2017.
This is book 11 in the Thea Osborne series where Thea housesits in the Cotswolds, invariably finding a dead body in the garden, and then usually goes on to solve the murder for the local police.
Usually I don't care too much for this series as it's mostly Thea by herself musing about life, etc, and allowing her thoughts to wander about aimlessly. Too much introspection for this particular reader's taste. But this book surprised me. It's the first book in the series that I really liked. It's a good crime story, a good private life of Thea story, and there are not too many asides. I think that this is possibly because Thea's mum Maureen joins Thea in her housesit in Winchcombe, and Maureen is a no nonsense, direct sort of person. We now get sensible dialogue instead of rambling musings. In short, I found this a lot, lot better, and I enjoyed reading the whole book. Hopefully it's not a one-off, and the rest of the series will continue in this vein.
It's a lovely joining of two stories - the private life, and the crime. Thea is resting from house sits trying to work out where to go next in her private life - especially where does she stand with her boyfriend Drew Slocombe. Thea's mum phones Thea to say that she has got her a housesit job in Winchcombe, house sitting for Oliver Meadows, brother of an old friend of Maureen's - Francis Meadows. So, with no notice, and little handover, Thea finds herself in Winchcombe, and her mum announces that she and Francis are to to join Maureen for a few days. Francis is an old boyfriend who contacted Thea's mum through Facebook. Strangely, Maureen likes Francis too - although she can't remember any details of when they went out together. So, is he an imposter, after mum's house and money - Thea's dad died a full year ago.
A girl called Melissa visits Thea in Winchcombe. She talks of Uncle Ollie, and knows her way round the house that Thea is looking after. Thea doesn't care much for Melissa, and soon it's Melissa's body that is found floating in the river, but strangely she doesn't seem to be whom she claimed to be. And so, we meet Detective Super Sonia Gladwyn once again.
Privately, Thea is missing her friend Drew terribly. His wife, Karen, died 4 short months ago, and Thea doesn't want to intrude. She would not have been interested in anyone 4 months after her husband Carl died. Drew is not coping, and his young business partner Maggs is having to carry the business, and look after Drew's two young children. Maggs views Thea as a terrible "other woman" to blame for a lot in Drew's life, and Drew is not strong enough to stand up to Maggs.
Drew sees Thea on TV - on a news item about the Melissa murder - and then he gets three new burials, and his spirits lift. By the end of the book, Thea and Maggs have met up again - so what will happen next ? I must read on!
Melissa's murder, and a second murder, are a puzzle, as is Oliver's absence - he is a damaged man, and we find out more about Francis. It's all a neat and believable story, and all in all, a really good read. Well done Rebecca Tope ! Don't let me down in the next episode.
Links to author index and home page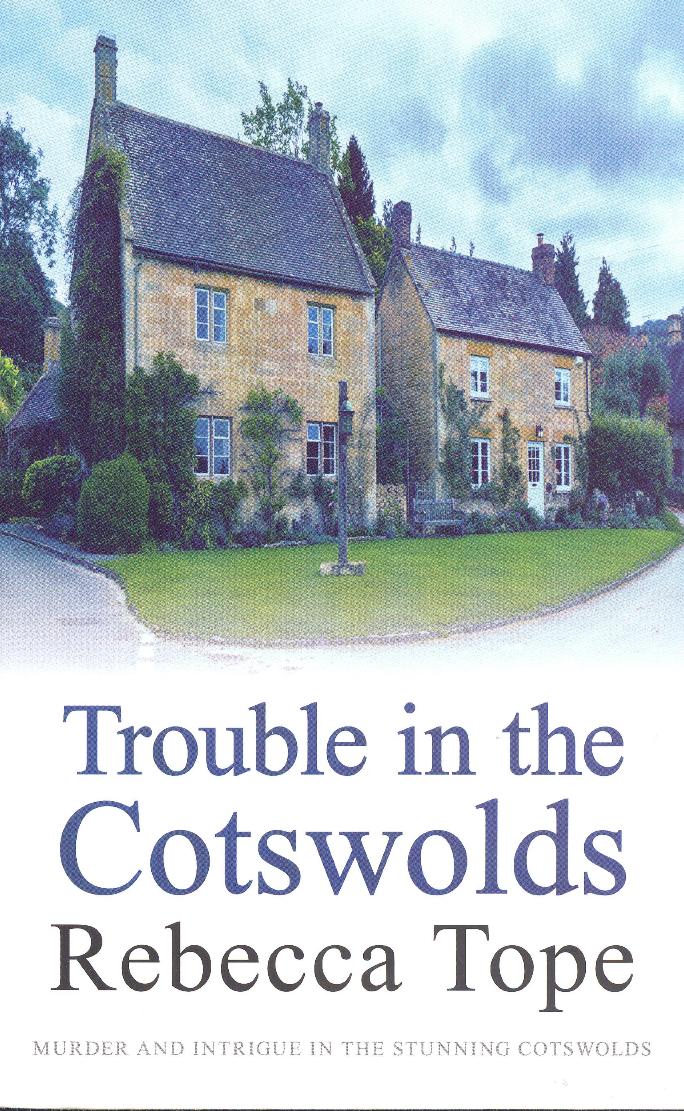 I read this book in February, 2017.
This is book 12 in the Rebecca Tope series about Thea Osborne, house sitter in the Cotswolds, who looks after homes with her dog Hepzie, and finds herself caught up in murder investigations wherever she goes. The previous book in this series, i.e. book 11, was the first one that I had really enjoyed reading, full stop. I'd hoped the rest of the series might be as good. Sadly this book was only OK - nothing dire, but nothing to enthuse over either. Perhaps this was because I'd got really fed up with hearing about Thea's flu - it's not as if it was the more serious man flu !
Thea is generally below par physically and mentally - because of her flu. She is house sitting in Stanton, looking after ferns, a blond alsation dog, and some pet rats, but is so poorly that she neglects her duties. On top of that, it is Christmas. She cannot phone up her daughter Jessica to come and lend a hand as Jessica has a phobia about rats. Jessica will have to tackle this if she wishes to progress in the police force. Thea mis-fuels her car, and so is stuck without transport. She had been rescued by a police sergeant she had met on a previous case. It's strange that she has never run into former boyfriend Phil Hollis again - here, as before, the SIO is D. Super Sonia Gladwin, Thea's friend.
A local business had died some 2 weeks previously in unusual circumstances, and Thea arrives in Stanton on the day of his funeral. After the service, half the mourners go back to a hotel for a meal with the deceased's wife, but half go back to his girlfriend's house for drinks - and the girlfrend / mistrss lives next door to the house Thea is looking after. Next the girlfriend gets murdered. Was it the wife, who had every reason to be jealous, surely, or was it someone else ?
Thea is still ill - she faints twice - and mis-dials D for Drew instead of D for Thea's brother Damian. And so Drew and his son Timmy arrive in Stanton to see if they can help. Poor Timmy - never his dad's favourite, his mum Karen died a few months ago. There is a mentally disturbed girl in this story - Juliet. As soon as she sees Timmy, she recognises him as another fellow damaged individual. Thea is horrified, and feels a wave of compassion for poor Timmy. I think Thea and Timmy are going to get on well in future stories.
So much is going on, that Drew and Thea don't find any private time to talk about their feelings for each other before Drew and Timmy, only on a day visit, have to go back home.
Eventually the murder is solved, Thea's car is repaired and returned to her, neighbours take over Thea's house sitting duties, and Thea is well enough to go straight to Drew's house. By the end of the book, Thea and Drew have at least kissed - hopefully they will become a couple in the next book. Yes, Drew's wife Karen only died six months ago - but if the man is suffering and not coping, surely Thea is doing the right thing in helping a special friend.
Thea treated Phil Hollis horribly. I hope she is kinder to Drew, but that is by no means certain. We will have to read on to find out.
Links to author index and home page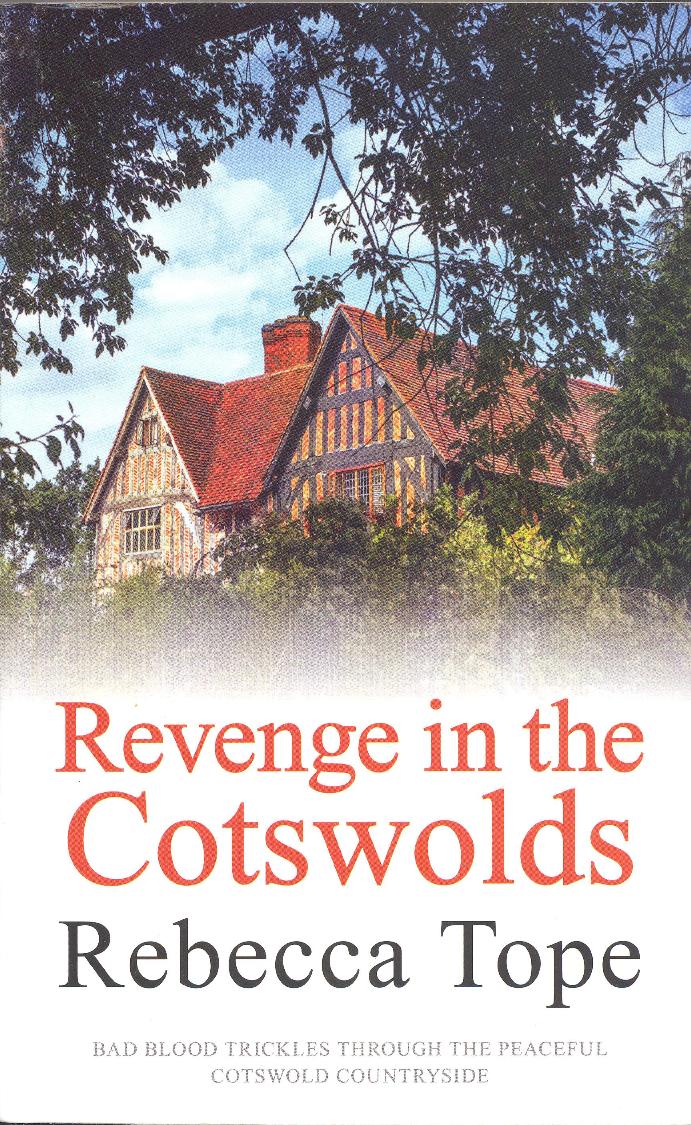 I read this book in April, 2017.
This is book 13 in the series about now 45 year old Thea Osborne, whose husband Carl died a few years ago, and Thea is struggling to make ends meet with a job of sorts - she is a house sitter in the Cotswolds. In this she is accompanied by her dog Hepzie. The twist is that Thea is terribly nosy, and seems to have a knack - partly fate partly by desidgn - of being in the wrong place at the wrong time. So, wherever she goes, Thea finds herself caught up in some murder case. People tell her things, and so the police sometimes find Thea a useful resource. But in this case Thea's police contact Superintendent Sonia Gladwin is away on holiday, apparently, and so Thea is mostly kept out of the police loop by DI Higgins. Strangely Higgins is also being kept out of a police loop - so when a local green warrior / activist Danny Compton is murdered and his body thrown in the local quarry - Higgins is missing a vital clue. This time Thea is house sitting in Daglingworth, and her charges include a very old dog, and a hibernating tortoise.
The story is all about local young people who have formed an activist unit to fight for green issues. They are causing a lot of local trouble, and the police are taking their activities seriously. In particular a local farmer Jack Handy has incurred their wrath - he is not farming in environmentally friendly ways, and has sold a patch of land for housing development. The locals assume Jack killed the activist Danny Compton, and Jack gets badly beaten up - again it is Thea who chances upon his battered body, and phones for help. We then have lots of meetings / encounters between Thea and the young activists - one of whom Nella, was engaged to Danny. Thea gets warned off - everyone points out it is none of Thea's business - but of course she is too inquisitive, an is there at the end when all is revealed. I thought it was quite a good story that sagged about three quarters way through, but perked up at the end.
In Thea's personal life not a lot has changed. She still phones her boyfriend Drew every night when his children have gone to bed. There doesn't seem any way Thea and Drew can get together - his priority must be his now motherless children following Karen's recent death. Both Drew and Thea have money problems. To make matters worse, Maggs, Drew's business partner, is pregnant, and less able to run everything and help with Drew's children. Thea's older brother Damien's wife is also unexpectedly pregnant - and we learn who is the third pregnant person near the end of the book. No, it is not Thea ! To add to Thea's worries, Jessica, Thea's police daughter, is working on some big assignment and cannot be contacted. We later find that Jessica has been asked to work undercover - which chimes in with part of the rest of the story.
I haven't cared for a lot of this series, but this book was more or less OK, and we have a hint at the end of the book as to how Drew and Thea may be able to make a life together - so I'll need to read on to see waht happens next.
Links to author index and home page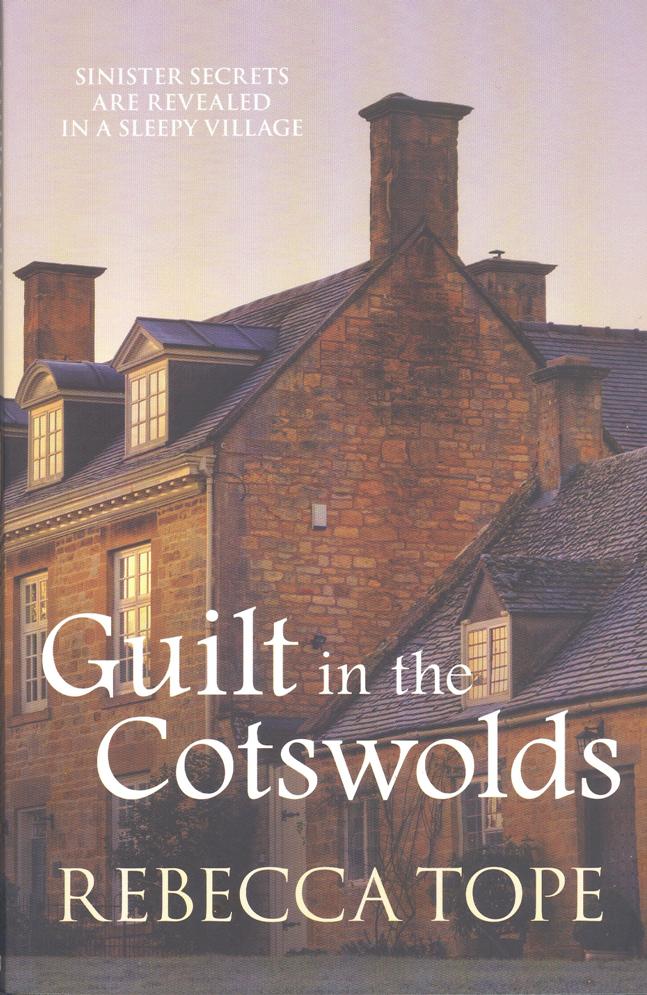 I read this book in June, 2017.
This is book 14 in the series about Thea Osborne who house sits in the Cotswolds with her dog Hepzie. She invariably finds a dead body nearby, pokes her nose into other peoples' business, and helps the police solve the mystery.

Now for some sad news. Usually these books open with a front page telling how the author lives on a smallholding in rural Herefordshire with her dog Beulah, and contains a comment that Beulah sadly is no longer as active as Hepzie. In this book there is no such comment, and a few pages later we see that the book is dedicated to the memory of Beulah.
Since the previous book Thea has done another house sitting, this time trouble free, and there she was joined by her boyfriend, the green undertaker Drew Slocombe. His two children also joined them, they all got on well, Drew proposed to Thea and Thea accepted. So now its Thea and her fiance Drew. This book is about impending changes. Will Thea and Drew get married or will gentle Drew have to give up on thickskinned inquisitive Thea? Will life with Drew helping set up his green cemetery and helping look after the two children mean an end to house sitting ? A lot of the book even reads as the end of a series - but yet we know that there is another outing in "Peril in the Cotswolds !"
In this adventure, Drew has recommended Thea to Richard Wilshire, son of 90 year old Rita Wilshire. Rita has just moved into a care home leaving her huge house in Chedworth empty. Richard wants Thea to prepare an inventory of the house contents - Rita seemed to be a bit of a hoarder. No sooner has Thea moved in and started this task when Millie, Richard's daughter turns up saying that her dad has gone missing. This leaves Thea with a bit of a problem - who will pay her, and does Rita even know that Thea is in her house, and sleeping in her old bed ? Millie has a friend Judith who is a well know TV actress. Soon we meet others in Rita and Richard's family - cousin Martin whom Rita brought up as a son when his mum, Rita's sister died, and then Martin's family, including shady cousin Brendan who turns up and makes off with a stamp album and a painting. As arranged Drew joins Thea at the weekend , and then about page 100 Drew and Thea discover Richard's shattered body on the floor of an old barn with a high hay loft.
Was Richard's death an accident, or suicide, or murder? The police think its an open and shut case of suicide, and want to get on with other things. Based on what Richard's friends tell them, Thea and Drew think its murder, but how do they prove this, and persuade the police in the shape of DI Higgins, to open an investigation? Poor Drew is only suposed to be there for a flying weekend visit - his new assistant Pandora is looking after his children. Faithful Maggs is on maternity leave with a new baby to look after. He can't abandon his children and business to help Thea, but nor can he abandon Thea who obviously needs his help. Although Drew and Thea do love each other, are they compatible - gentle kind Drew, and fiery nosy Thea? And so the book proceeds at lots of levels. Eventually of course explanations are found, and the case solved.
I thought it was a good book in what has been a somewhat uneven series - to put it mildly. I will need to read on to see if Thea and Drew do get married - and continue to find dead bodies.
Links to author index and home page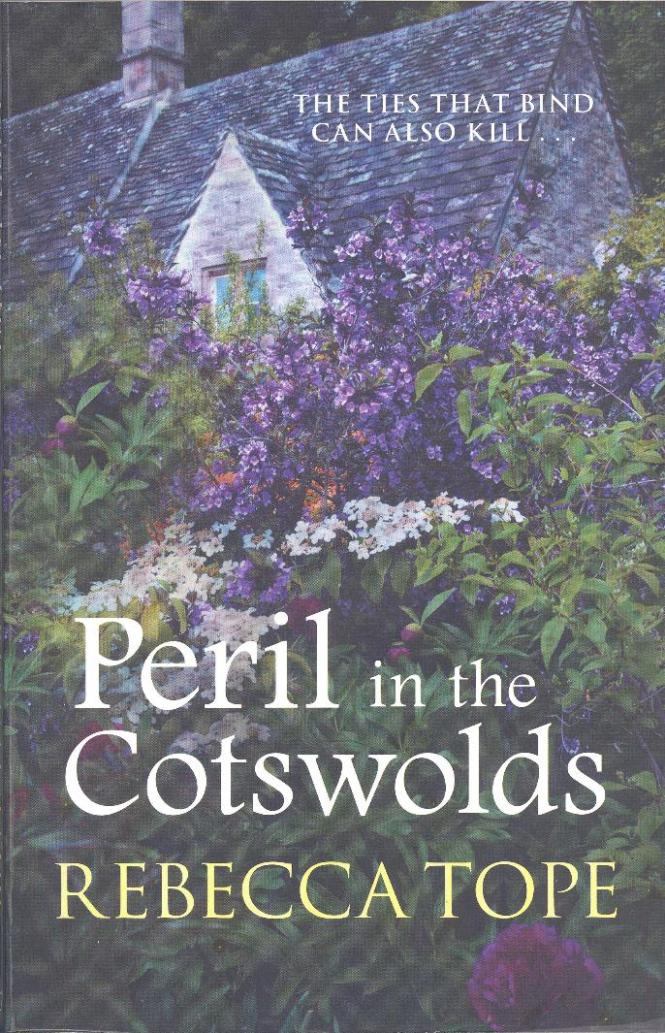 I read this book in June, 2018.
This is book 15 in the series where Thea Osborne and her dog Hepzie undertook a string of house sitting jobs in the Cotswolds. Wherever Thea went, she was to discover some murder, and then be in the thick of it trying to puzzle out who did it - and usually getting there quicker than the police. Almost all that has changed in this book, because Thea and Drew are now married - Thea is now Thea Slocombe - and she and Drew and his two children Stephanie and Timmy live in a big house in Broad Campden. This is the house that one of Drew benefactors left him on the condition that he set up a natural burial ground on her land. So Mags is left behind to run the original set up, and Drew has been working hard for the last six months to get the Broad Campden site up and running, and so far so good. Thea marvels at what a treasure she has found in Drew, who has the patience of an angel. But Thea now has a young family to look after, and it doesn't seem to be coming naturally - nothing in the fridge, always running out of milk, school clothes not washed, etc.
What has not changed is that Thea once again discovers a body. Drew and Thea do not know many of their new neighbours, but a Mr Shipley, from over the road, calls to ask Drew to have a word with the Buntings - Graham and Hillary - who always seem to be shouting at each other. Mr Shipley thinks that Drew, as an undertaker, will be a good people person and ideal for the job. Drew subcontracts the job to Thea - big mistake. Thea thinks she might set up a local history group to get to know people, and uses this as an excuse to call round to the Buntings. Graham has some sort of problem where he shouts all the time, but even apart from this, he does not seem the friendliest of people. Hillary jumps at the chance to join Thea's group - and introduces Thea to her husband's friend Rachel. The next day, Thea calls in to meet Hillary again, finds Rachel on the way there too, and together they enter an open back door, discover frozen food defrosting on the kitchen table, and find a naked Hillary dead in the freezer. Its a terrible sight, and Thea vomits over the kitchen floor ! D Superintendent Sonia Gladwin is in charge once again, and Gladwin is keen to enlist Thea's help. She knows Thea, when all else has failed, has that uncanny knack to ask all her intrusive questions, and somehow throw up a culprit.
What has changed though, is that Thea is now a resident in Broad Campden. Previously she breezed in to some village, nosed around, asked intrusive questions, annoyed people, and then moved on. Drew doesn't want Thea to do the same "in their own back yard", and Thea tries her hardest not to get involved, but somehow events conspire against her. She cannot go against her own nature. Thea is as she is. I think this may well prove to be quite a problem ! There is one poignant bit where poor Timmy is left abandoned. He and Stephanie got the school bus together, but Stephanie has cut her hand, and Drew has been called to school to take Stephanie to A&E to get it stitched. No one thought to tell the school what was happening, and Timmy, who had lost his mother just 18 months previously, was alone, and thinking that Stephainie might be dying in hospital. Thea should not have allowed this to happen. Family life should trump amateur detecting.
Of course there are more characters, and so possible suspects. Hillary's sister Caroline was lying ill in hospital, and not expected to recover - and so Graham and Hillary has been looking after Caroline's dog, which went missing. Ant was called in to help find the missing dog. Graham and Hillary's sons appear none too concerned about what is happening. A cousin seems more sympathetic. The main suspect is the husband, Graham. Has Thea's reputation gone before her, and has she been set up. Why was it Thea was there to discover the body ? In the end, of course, all is explained. Thea and Sonia get there at the same time - but both seem to get there a lot later than most readers.
All in all, I thought the changed home set up has successfully refreshed the series, and introduced lots of new possibilities. What about Thea's daughter Jessica, or her mum - neither is mentioned in this book ? I liked the story, and look forward to the next outing.
Links to author index and home page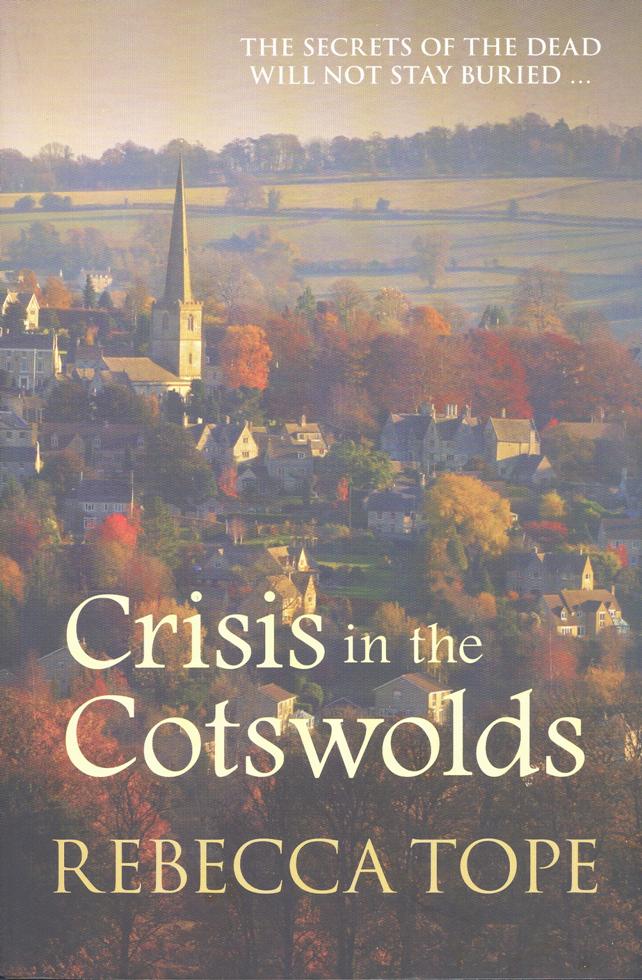 I read this book in July, 2019.
This is book 16 in the Thea Osborne now Thea Slocombe series. In the previous book Thea had given up her house sitting in the Cotswolds, and was married to the natural burial undertaker Drew Slocombe, having to help look after his two young children Stephanie and Timmy, and perhaps help with the family business - but sadly not doing a good job at either. Of course Thea's dog Hepzie is still around, but now mostly in the background. There are not many book series that I read where I don't particularly care for the main character, but this is one. Thea is nosy, introspective, verbose, and frankly is not pulling her weight. She also abandoned her previous boyfriend when he was incapicated with a sore back. She is still in Broad Campden and she and Drew have been married for about a year. Maggs and Den are running Drew's first burial site, and the Broad Campden one is the new venture - a fresh start for Drew and his children, and Thea.
What has not changed is the discovery of a succession of dead bodies which all seem to have strange connections with Thea, and being nosy she simply must investigate the who, what, why, where and when of each new case. Again in this she is indulged / overindulged by the police - specifically D.Super Sonia Gladwin. In real life she would be sent packing.
There are three main strands to this story. Strand one is the discovery of a dead body in the field next to Drew's burial site. It's Juliet Wilson, a lovely, harmless, obliging, mentally impaired young girl. Thea had met Juliet and her mum in Stanton in an earlier book - "Trouble in the Cotswolds". Juliet had been missing for some days but had only been murdered some hours before her body was discovered. Helping to solve this murder becomes priority one for Thea - she obsesses about it, and keeps talking about it, but there are business problems for Drew and she should really do more to help him. Strand two is the story of the on / off natural burial of an old man, Mr Biddulph, but the Biddulphs are totally disfunctional. Mr Biddulph left his first wife and their two sons Clovis and Luc to set up home with a new wife with whom he had another son, Lawrence. Lawrence worshipped his dad, and was never told that he had been married before, and that Lawrence had two half brothers - but they knew about him. Lawrence's mum thought he would be very upset if he ever found out that his dad was not perfect after all. Now the first family want to attend Mr Biddulph's burial and Drew has been told not to let them, placing poor straight dealing Drew in a terrible position. Strand three starts when Maggs and Den and family visit Broad Campden with serious news for Drew (and Thea). Maggs no longer wants to be an undertaker, and so what will Drew do about the first burial site. Will he try to run both - they are not exactly boomimg - or just one, and if so which one ? Thea likes the Cotswolds, and would prefer it if Drew sold the first site, and life carried on as before - but wisely she says she will abide by what Drew decides.
I guess who killed Juliet is the main story. Thea goes round talking to everyone trying as usual to make connections, encouraged by Sonia Gladwin. There is a new lady Detective Sergeant, Caz Barclay, whom initially Thea considerably underestimtes. Caz is brilliant at her job - a future high flyer. Just to complicate matters Thea, who is unsettled and misses the variety of her house sitting days seems to have developed a "teenage crush" on Clovis Biddulph. He is very attractive, a definite ladies man, and Thea is smitten. So as usual we have Thea indulging in a lot of self analysis and it all goes round and round in great detail and at great length.
Of course they are all overthinking every thing. All the Biddulphs do meet up, with Caz, Gladwin and Thea there, and it's Caz who thinks faster than Gladwin and Thea and solves the murder. Drew decides to stay in Broad Campden, and life can go on more or less as before. We also get a little bit of a hint at the next story. A friend of Sonia Gladwin in Bilbury wants someone to house sit - will this be Thea ? Of course it will.
Links to author index and home page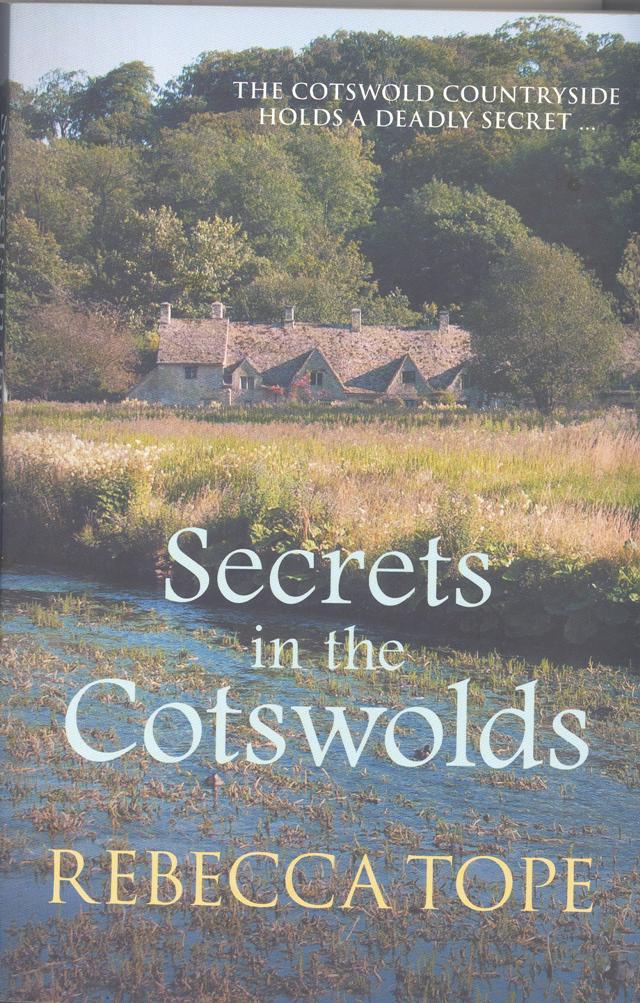 I read this book in August,2020.
There are a few series that I keep plodding through although I don't really care that much about them. One is Alan Hunter's Inspector Gently series, and another is this Cotswolds set Thea Osborne/ Slocombe series by Rebecca Tope. "Secrets in the Cotswolds" is book 17 , and again it sees Thea house sitting, this time a house in Barnsley, a little village in Gloucerstershire.
Thea is not really the nicest of people. Her marriage to green undertaker Drew Slocombe has grown tepid. She feels he is not sharing household chores, nor cooking, and now it is the school holidays and Thea is the one having to keep Stephanie (11) and Tim (9) entertained. She even starts to think of them as his kids, not hers. She wants adventure and change, and her friend D. Super Sonia Gladwyn suggests she house sit her friend Tabatha Ibbotson's house. There are builders to supervise, and Tabatha has to go abroad. But there is no working kitchen, and Thea now feels cut off without a car even to get to the shops. Worse, her dog Hepzie has to be left at home, as Tabatha has said "no dogs". The fee is £100 a day.
On top of everything, there is a panic in the media about smuggled pangolin animal parts for the Chinese medicine market, and Gladwyn is too busy to visit Thea. Thea goes for a walk, and finds a terrified and distressed woman hiding in the undergrowth near a big house - now the site of a business park. She has injured her shoulder, has escaped from someone in Manchester, and is being hunted. Thea invites this unknown woman back to Tabatha's house. The woman says her name is Grace. Grace stays overnight, sleeping in Tabatha's loft, and apparently is still asleep in the morning when Thea goes out for another walk - leaving the front door unlocked. It is the weekend, and there are no builders about. On returning Thea finds Grace dead. Gladwyn is called, and does a flying visit, but says the local police in Cirencerster will have to handle it. Yes, it's murder - Grace was right to be worried ! Thea doesn't know any of the local Cirencester police , but D. Sgnt. Caz Barkley visits regularly, keeping a watching eye on Thea for Sonia.
Grace had had a British father, and a Chinese mother, so Thea thinks there could be a connection to the Chinese smuggling that Gladwyn is investigating. Thea sort of tries to find out what is going on. She doesn't meet many in the village, but she does meet the Jackson brothers, Simon and Richard. They talk of their nephew Ben Harkness, who is a youthful, but very able, amateur sleuth.
Handsome Clovis Biddulph, whom we met in an earlier book, is back on the scene. Thea had found him very attractive - will she be tempted ? We also hear of a now derelict local farm worth a fortune. A local family - the Wheelwrights - cannot agree on who should inherit it, and so there are on going expensive, inconclusive legal disputes.
It turns out that Grace was not her real name, but she was a Wheelwright. Ben Harkness reads of the trouble in Barnsley, and returns home to see what is going on. He soon proves to be a brilliant detective, and Caz is quite happy to follow his lead.
Throughout, Thea overthinks everything. Each and every possibility is considered, and mused over, and it slows down the action completely. It's all self analysis and introspection - in brief "not my cup tea".
Switching to the private lives story, from Thea's phone calls home, something is obviously amiss. Why is it always young Stephanie who answers the business telephone ? What is Drew doing ? Why is he uninterested in Thea's latest murder mystery. Thea has now been given the use of a spare police pool car - why doesn't she behave like a normal wife / mother to Stephanie and Tim, and rush home ? Thea's sister Joclyn pays a visit to Barnsley to tell Thea that her daughter Jessica, who is in the police force, may have problems, and may now also have a drink problem. Why doesn't Thea rush to help ? Although Caz Barkley is an orphan who never had family support, she has to explain to Thea what an offer of support from her mother might mean to Jessica. Why does Thea need to be told this ? In brief, Thea is a very mixed character - there is a lot about her not to like.
Let's end on a positive note. I did like the who killed "Grace" when Thea was asleep downtairs story, and read on to find out who did it and why.
At the very end of the book, young Tim explains to Thea that his dad had said "some people like to stay at home, and do boring things and not mind, but some feel they must go out, and have adventures. It's good that there are both sorts in the world." Thea doesn't deserve Drew.
Links to author index and home page