Iain's Leisure Reading
I came across three Peter Lovesey books in the £1 bargain section of "The Works" bookshop. I noticed that they were the first three in the Sergeant Cribb historical detective fiction series, that Peter Lovesey was a multi award winning writer and so I thought "why not, lets give them a try." Peter Lovesey wrote two main series - the Victorian Era Cribb, 8 book series (1970 to 1978), and the later contemporary, Bath based, Peter Diamond 17 plus book series (1991 to 2017 and still going, I think).
Peter Lovesey was born in Middlesex in 1936, and educated at Hampton Grammar School. Aged 19 he then progressed to Reading University but in 1955 could not study English without a latin qualification and so had to settle for Fine Art with History and English as elective subjects. His essays so impressed his English tutors that they allowed him onto the English course after all. He graduated with honours in 1958, then did 3 years National service in the RAF as an education officer. This gave him an entrance to a 14 year teaching career ending up as Head of General Education at what is now West London College. He became a full time writer in 1975.
He had married Jacqueline Lewis back in 1959, and they now live near Chichester. They had two children, Kathy in 1960, and Phil in 1963. Phil followed his dad in that he also became a teacher, and then also wrote crime novels ! Peter won awards from the British Crime Writers Association and various Lifetime Achievement awards in France, the UK, and America. He wrote various other assorted books, three under the pen name of Peter Lear.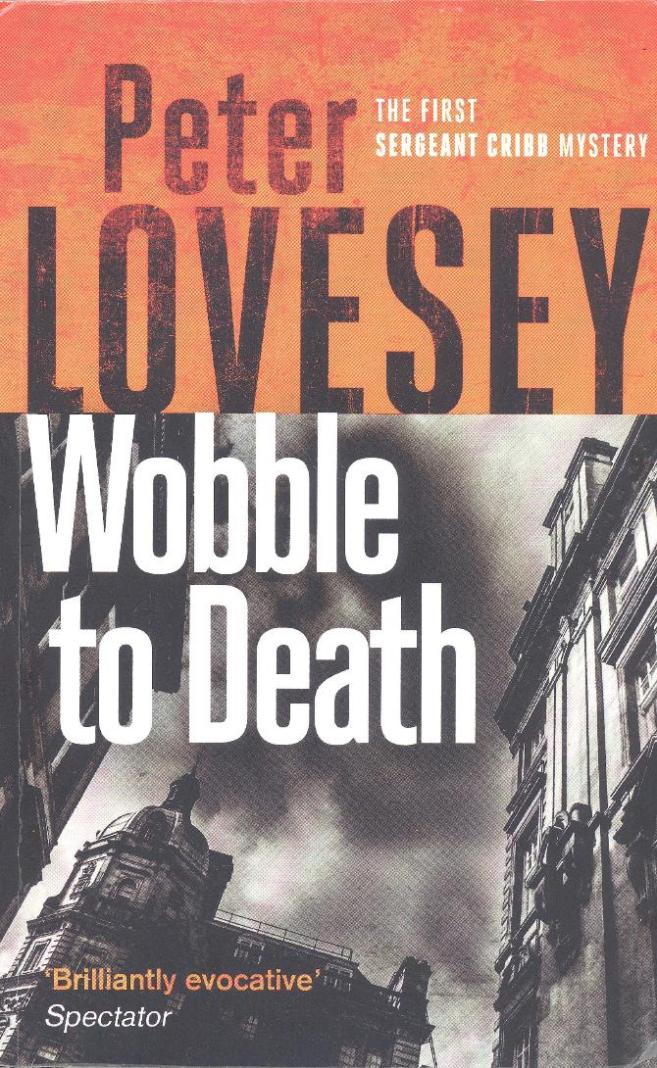 I read this book in May, 2019.
One of the things I like about crime fiction is that it can be set in a wide variety of places - anywhere in the UK, including Shetland, and almost anywhere in the world from Sweden and Norway to Alaska, to Malaysia, etc - and in a similarly wide variety of times. "Wobble to Death" is book one in the Sergeant Cribb and Constable Thackeray series, and is set in the Victorian London of 1879. The book won a Macmillan/Panther first crime novel prize.
The book opens with us meeting various competitors in a 6 day endurance walk/ run, apparently all the rage in the 1870s. The idea was to walk as far as possible in the alloted time, stopping as long or as little as you like for sleep, food, and toilet breaks. Captain Chadwick was an officer and a gentleman who usually did his walking along open roads. Mr Darrell is also a professional walker (a Ped) who did his walking round and round indoor tracks. These endurance races were called Wobbles, and one such wobble was arranged by a promoter, a Mr Herriot, to take place in the Islington Agricultural Hall. This was usually a cattle mart, and the smell of the animals was everywhere. This was the first meeting of Chadwick versus Darrell. They were to compete in the inner of two concentric tracks, eight circuits to a mile, and the other competitors, riff raff, jostled around the outer track, seven circuits to the mile. Erskine Chadwick, the favourite, had his former batman Harvey to prepare his meals, etc, and Charles Darrell had a trainer Monk to assist him, and his wife Cora also visited at assorted times. The other competitors were mostly a mixed bunch of tough ruffians, but there was a surpringly small man there too - Mr Mostyn-Smith. All were there for the money, but Mostyn-Smith who had a medical degree was testing his scientific nourishment theories. If he did well he would market a range of health foods. There was a lot of money to be won, and a lot of gambling. An "orchestra" had been hired to entertain the attending crowds.
Its a good evocation of time and place, and the first five chapters are all about the excitement of the endurance race. Whilst Darrell is racing his attractive wife needs needs alternative company, i.e. a succession of men visitors. Darrell collapses and dies of apparent exhaustion in chapter six, but it turns out to be poisoning and so we meet DS Cribb and DC Thackeray. Crib is about 40, tall and wiry, and Thackey is slightly older, stocky, and well built. Surprisingly we don't learn much more about our two detectives - but we learn that there is a Mrs Cribb at the very end of the book.
There is a second murder, and the question is can Cribb and Thackeray identify the murderer within six days - after which all the suspects will scatter and disappear. Thackeray does most of the foot work, but is no fool, and Cribb is always interested in getting his input. The mystery is not solved by Cribb until the very end, and there is an exciting handsom cab chase through foggy London.
I thought it was all a bit underplayed and understated, but well enough written, and a clever enough plot. We will need to see how the series progresses, and perhaps we will learn more about Cribb's and Thackeray's private lives in later outings.
Links to author index and home page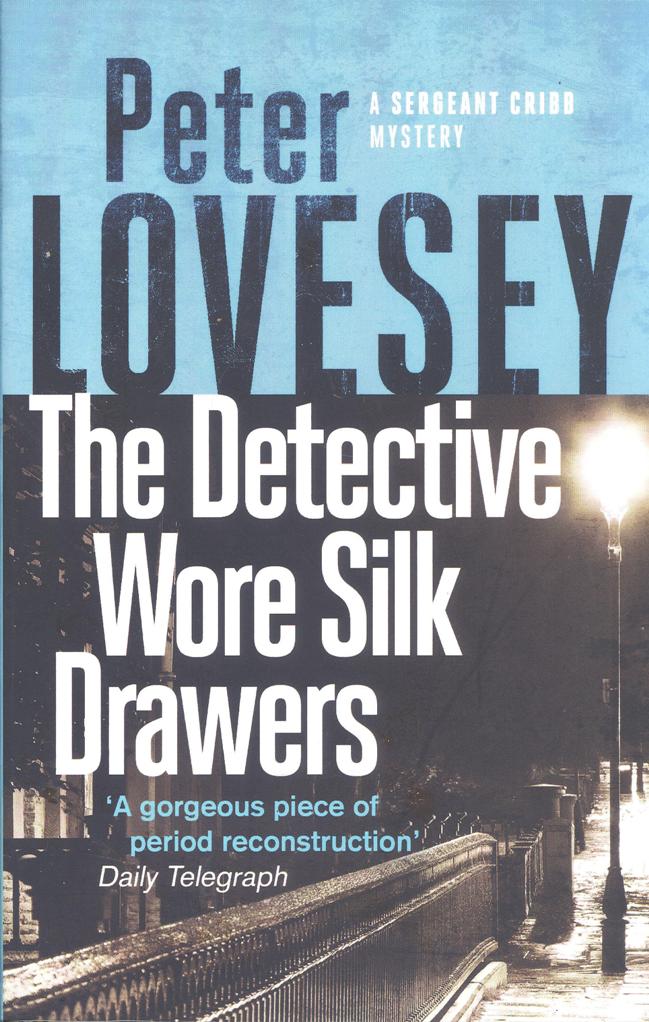 I read this book in June, 2019.
This is book two in Peter Lovesey's Sergeant Cribb series set in the 1860's in the early days of Scotland Yard. London is split into several police divisions mostly with an inspector in charge, but two of the divisions are under police sergeants, and Sergeant Cribb is one of these. Cribb's boss Inspector Jowett is being chased to improve murder clear up rates, and so is chasing Cribb in turn. A new case presents itself when a headless corpse is fished out of the Thames. It is difficult to identify without the head, but Cribb works out that this is the body of a prize bare knuckle fighter - the hands had been pickled to toughen them up. Boxing was a popular sport - the gloved Marquis of Queensbury rules type. Bare knuckle fighting had been outlawed in the 1850's but it still took place in secret locations - usually sited near county boundaries so that if local police turned up, everyone could cross into the next county. Cribb asks for DC Thackeray to be transferred to his section to assist. Thackeray has no say in the matter.
We also meet a new young policeman - constable Henry Jago. Unusually he is public school educated, but he wanted to be a detective. More importantly he is a gifted amateur boxer. Sergeant Cribb pulls rank on Jago, and uses him to infiltrate the bare knuckle fighting scene. Several other fighters had recently gone missing - were they headless corpses too ?
Cribb is a good detective, but he seems indifferent to the danger into which he puts his men. Jago will be badly injured if he comes up against an experienced bare knuckle bruiser - in fact his life could be at risk. "You'll be OK " says Cribb, but it's not Cribb who has to get into the ring. We also find that Thackeray does not volunteer to work under Cribb - he is summoned and has no say in the matter.
Lovesey seems to have done his research well, and again we have a good depiction of place and time. I though some of the fictional newspaper accounts of the bare knuckle fights seemed very authentic. The action now moves to Radstock Hall, where a very rich and beautiful widow Mrs Vibart runs a strange bare knuckle training camp. Mrs Vibart seems to be a sadist intent on seducing new young trainee Henry Jago. Poor Jago - he has a girlfriend, but has too lowly a job to ask for her hand. His cover is that he wants to earn a lot of money quickly to impress his girlfriend's father.
The story was OK, and I enjoyed reading it. Everything works out in the end. Having solved the headless corpse cases, Cribb half expects praise / perhaps even promotion but he is kept waiting outside Inspector Jowett's office. Someone gets well deserved promotion, but it's not Cribb. Finally, the "silk drawers" of the title refers to the boxing shorts Jago has to wear.
Links to author index and home page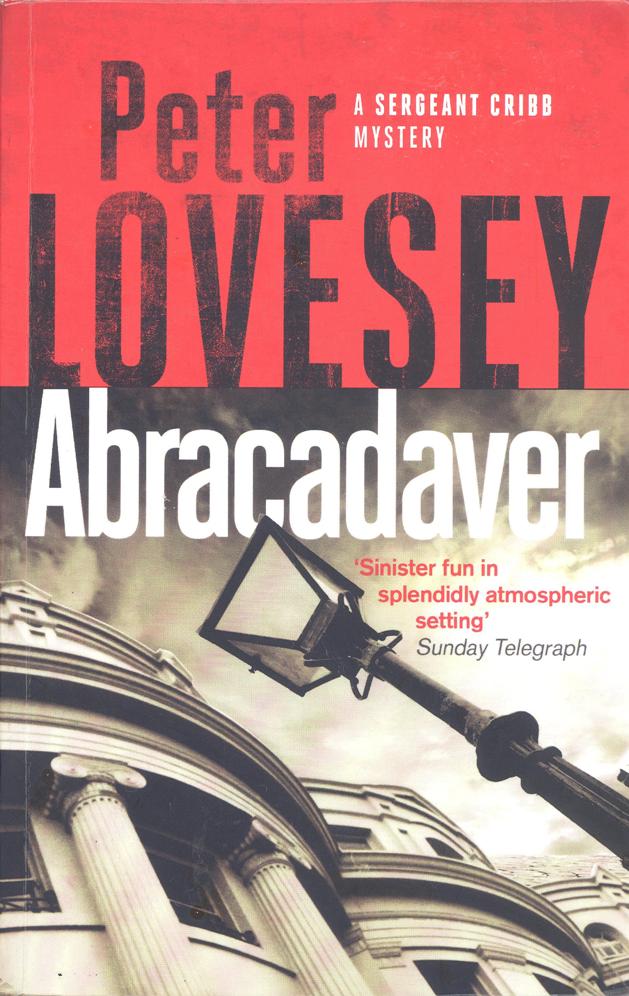 I read this book in August, 2019.
This is book three in Peter Lovesey's crime series set in Victorian London, and another outing for Sergeant Cribb, and his assistanct PC Thackeray. I like series that are different, and this series really is different. However I thought this book was a bit weak in respect to the main crime. Thackeray complains most of the way through the first half of the book that what they are investigating is hardly worthy of their abilities. He will work flat out to help solve a murder, but here he is investigating what seems to be only pranks - a series of mishaps that have happened to a variety of music hall artists. A trapeze artist misses her timing when her ropes are shortened, a comedian invites an audience sing along, but finds the words altered embarrassingly, mustard is applied to the sword of a sword swallower, a singer's costume malfunctions, a girl in a magicians box is trapped, etc. The artists concerned are now sources of ridicule, and unemployable. They are rescued by an artists' charity and given very comfortable lodgings with fellow performers at Philbeach House. It's all an elaborate and unbelievable ploy to get recruits to work at a "special" late night performance at the Paragon music hall - where daring (for the time) nude review is performed in front of a very select audience. The owner of the Paragon is Mr Plunkett. His daughter is Miss Blake who performs demure songs and does not approve of her father's late night review. She has fallen in love with a strong man Albert and will do anything to "get her man". Albert too had been at Philbeach House - someone switched a savage dog in his act for his usual docile pet, and Albert got bitten on the leg. In short, though, it's all very silly and I was not impressed.
I am not sure exactly when this story is set. I thought it might be the 1880s as there is a reference to an 1870 law enacted about ten years earlier - but if so, the previous story cannot be set in 1860, as I thought at the time. There is a bit of mild humour in Thackeray's discomfort in having to mix with scantily clad chorus girls. The depiction of the say 1880's London is well done, with lots of detail about the cost of things, straw on the floor of the omnibus, etc. We also meet the major, a private investigator, whom Cribb uses to continue the investigaion when warned off by his superior - a DI Jowett. The "private" late night performance at the Paragon is frequented by many influential members of top society - hence Cribb is warned to back off. Finally there is a murder which Cribb does solve - but Jowett gives the credit to the private investigator as he does not want the police blamed for eventually closing the late night review.
I liked books one and two, but this one less so. It's OK really but nothing to write home about.
Links to author index and home page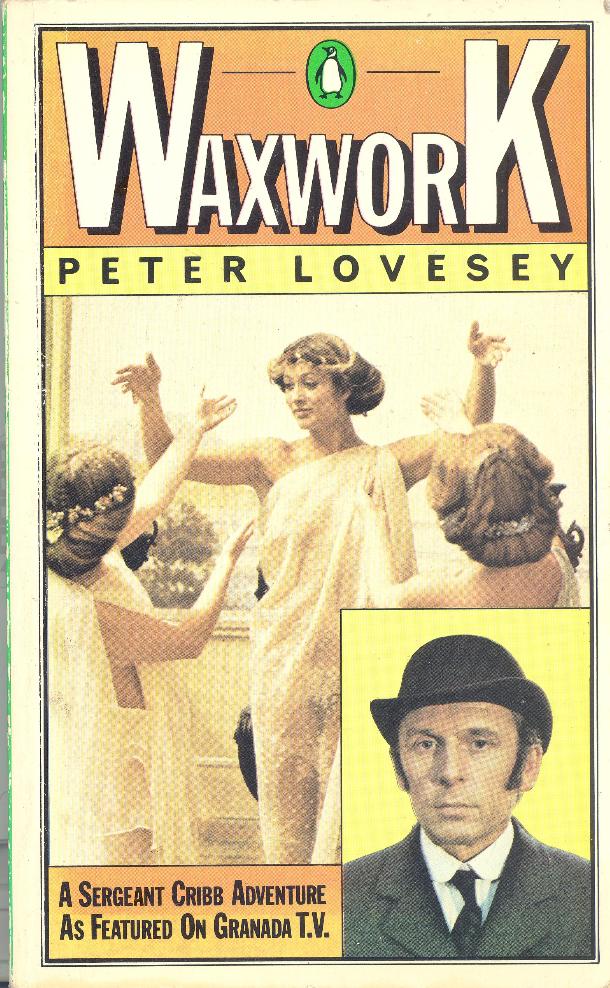 I read this book in February, 2020.
This is book 8, and, I think, the final book in Peter Lovesey's Sergeant Cribb series, set in Victorian London. Lovesey does his research well, and we get a good impression of 1880s London, of the state of photography then, of the horrors of Newgate prison, of the public hangman, and of the street morals of the time. This is a well written story - it won the silver dagger award for fiction for that year.
The book opens with a man at home with his wife. He takes a strange interest in murder crimes, and has morbid pictures of convicted murderers on his mantel piece. He is James Berry - the public hangman - and the latest murder case in the papers is the Kew murder.
Here, Miriam Cromer is charged with the death by poisoning of Josiah Percival, her photographer husband's assistant. Before the trial Miriam takes everyone by surprise by confessing to the murder. She said she had been tricked in her youth to pose with two chums for "artistic" photos, that Percival had got copies and was blackmailing her. She made several payments of about £10 each (pawning jewellery to get the cash), but when he wanted £150 which was beyond her, she poisoned him. She was sentenced to death, and locked up in Newgate prison.
The poison had been locked up in a secure cabinet, to which there were only two keys - Mr Cromer had one, and his assistant Percival had the other. Mr Cromer was away on business that day, and his picture appeared in the papers. One picture showed the key to the poison cabinet in his possession, and was sent to the home secretary. How could Miriam have got hold of poison without the key ? Was Miriam's conviction safe ? Chief inspector Jowett was asked to investigate, and he quickly farmed off the request to Cribb. Cribb is now 50, and still a sergeant. He is too good at his job to be promoted, and doesn't play police politics. Cribb investigates, and discovers all sorts of things that cast doubt on the conviction. But the powers that be don't want the case reopened - they just want a white wash. Cribb is furious, but what can he do ?
And so a very clever story unfolds. In essence, is Miriam guilty, or did she lie when she confessed, or is it a double bluff ? It's not a long story, and it's really well told.
Links to author index and home page